If you wish to capture the names of participants submitting their questions or voting in polls, you can simply enable the option of requiring the name when they join the event. In case you are interested only in the names of participants voting in polls, you can ask for their credentials via a Survey. Apart from names, you can also require participants' email.
To see who got the most questions right in a quiz, there's no need to set anything up. Your participants will be asked to add their names automatically. Learn more about how to Run a quiz via Slido.
In this article:
Ask for a name and email via Settings
To enable capturing names and emails, follow these simple steps:
Go to Settings
Select Privacy on the left
Click the toggle to turn on Require authentication
Toggle on Require name and/or Require email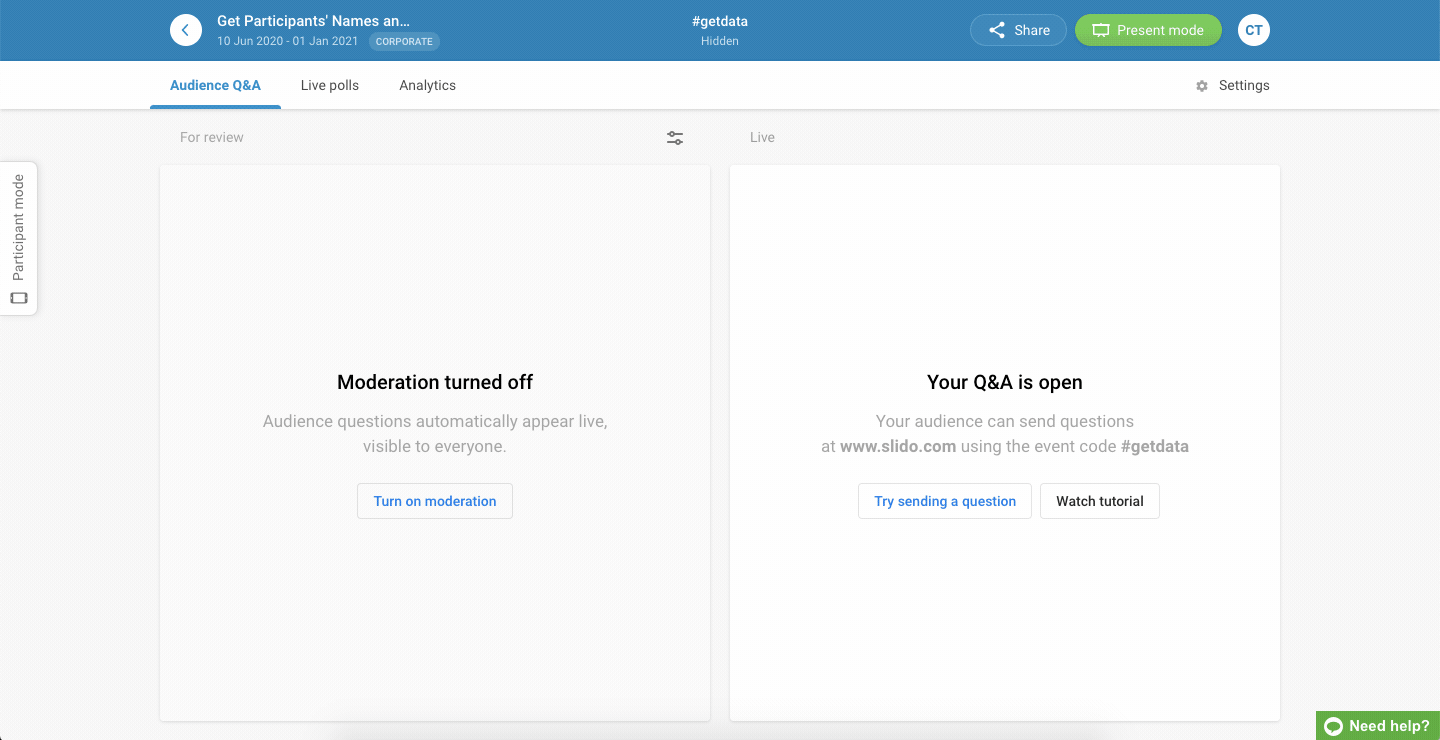 This is how it works for your participants. They can still choose to vote and submit questions anonymously. Ask them out loud not to use the anonymous option, if you really need to capture their names: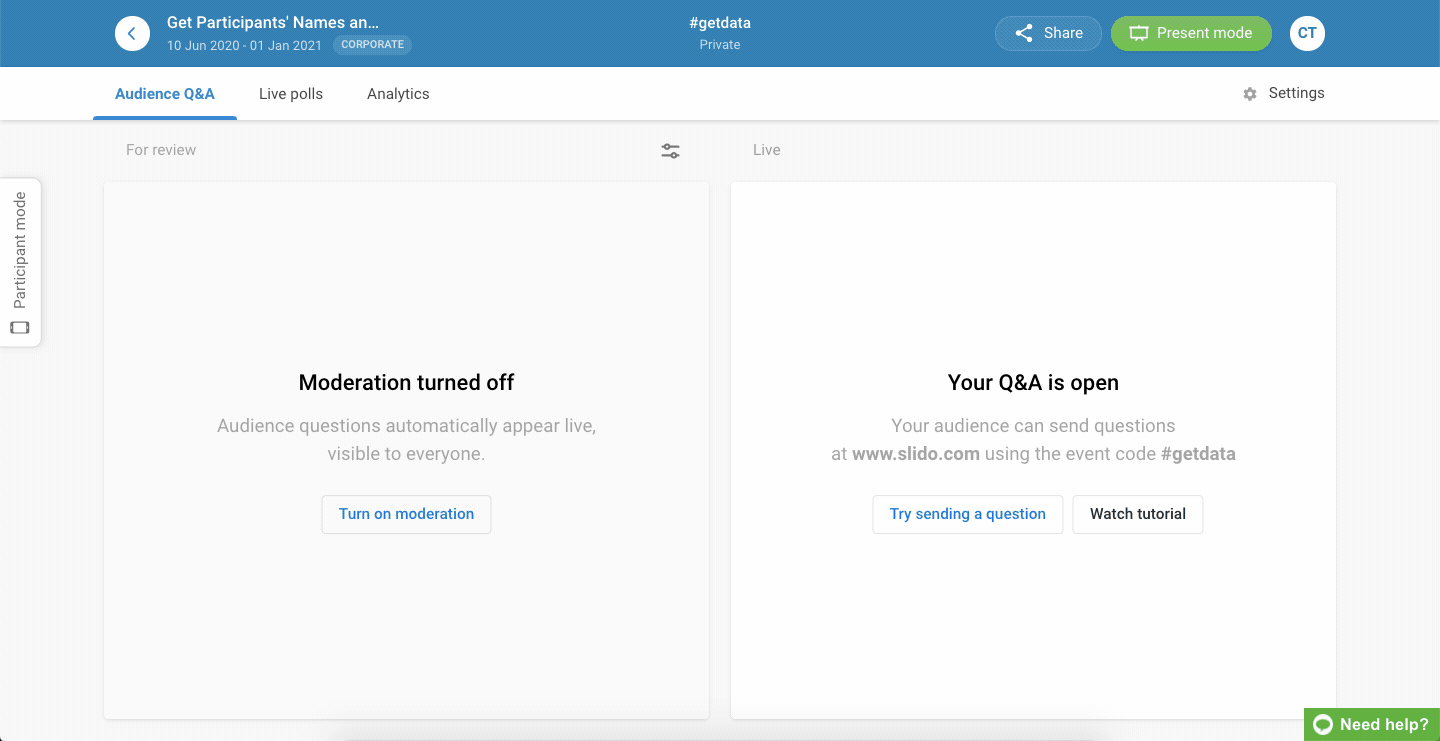 ⭐️ You can see the names both next to submitted questions and in your exports.
Once the event is finished, go to event Analytics and export the polls per user results.
Ask for name and email in a Survey
You can add poll questions 'What's your name?' and 'What's your email?' at the beginning of your Survey no matter if it's a set of rating Polls, a feedback or a student exam.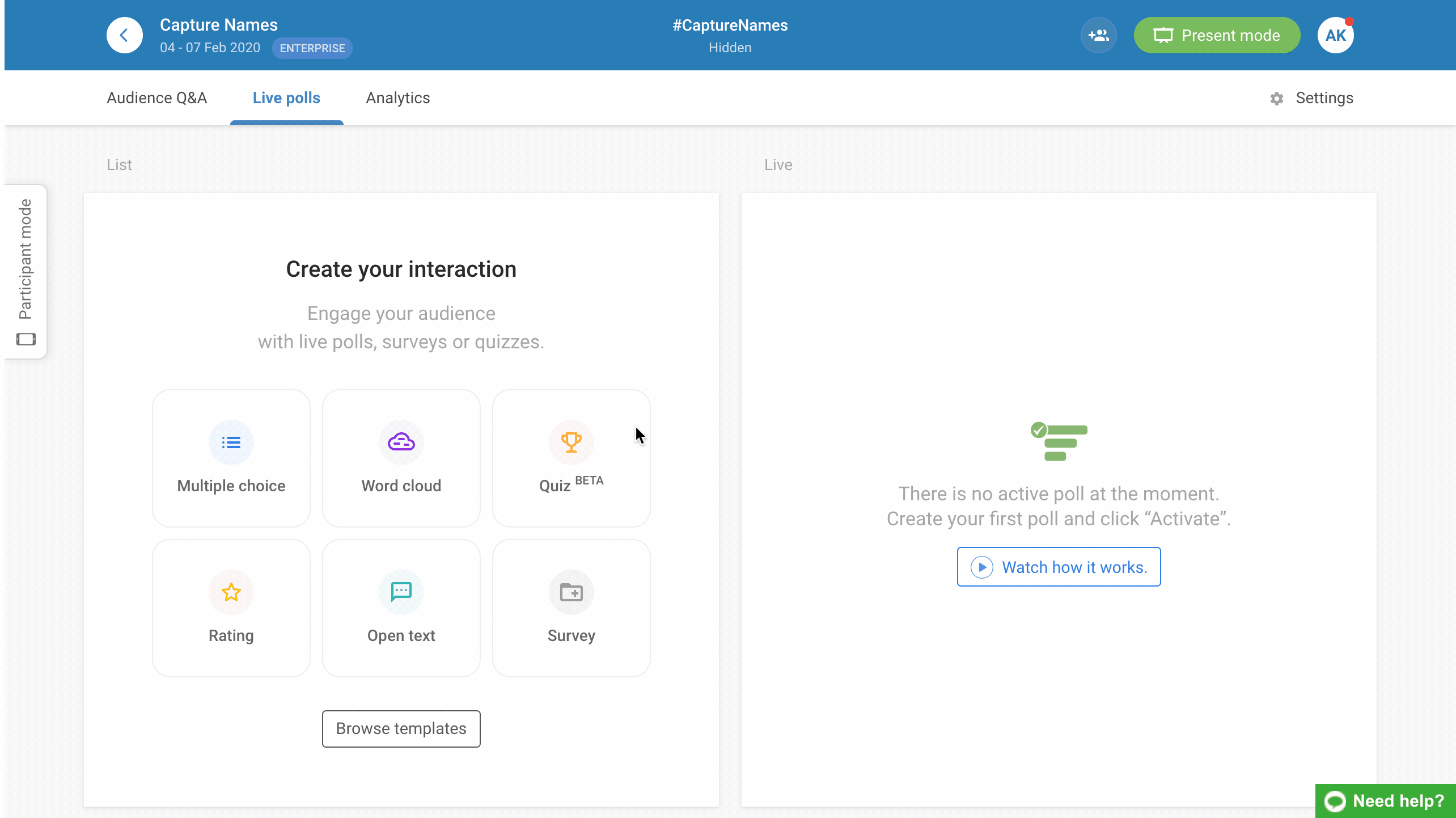 This is how your participants will see it: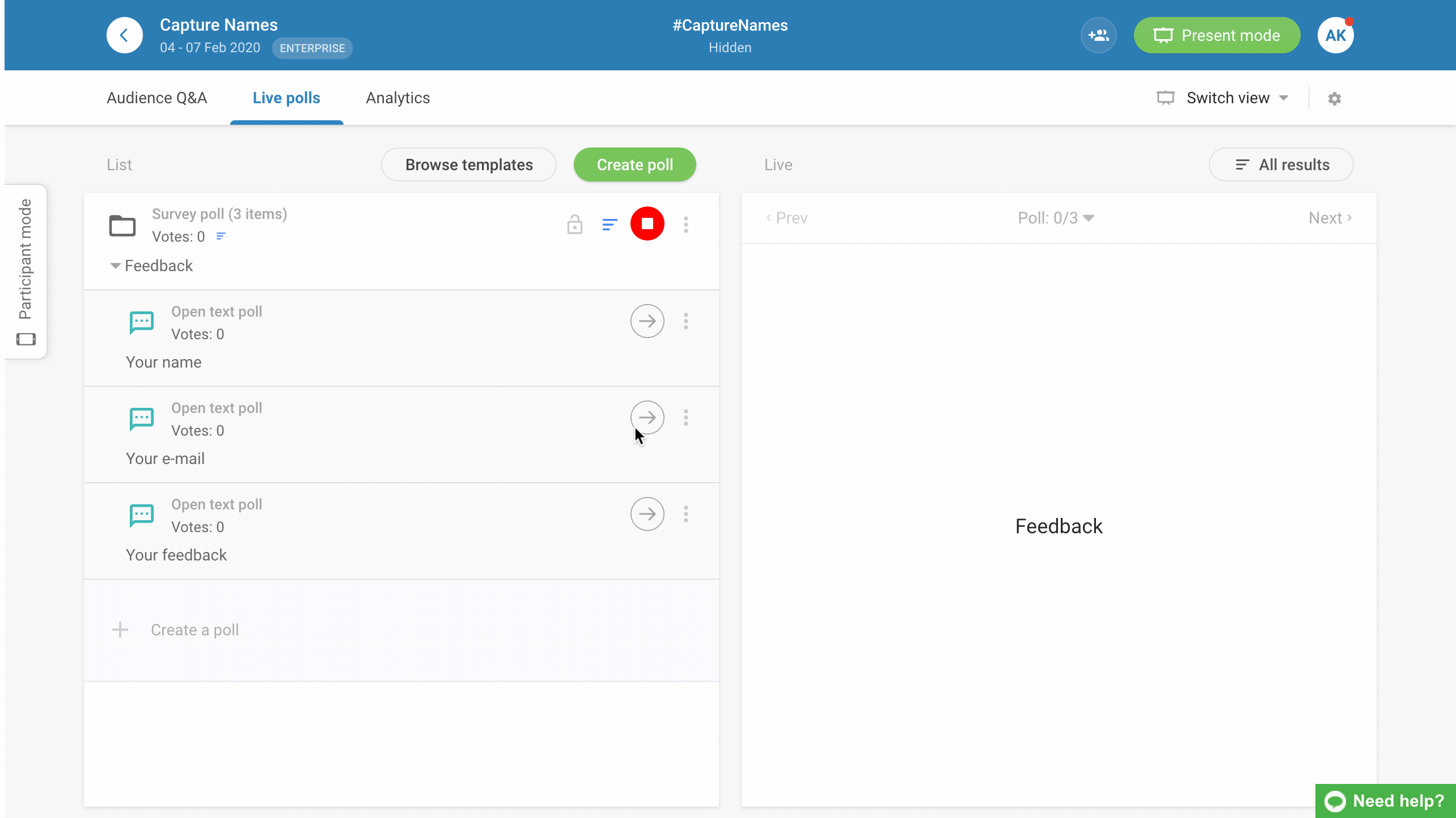 ---
Help us improve Slido
Is there a feature you're missing in Slido at the moment? We'd like to hear about it!
Just click the button and fill out the form to tell us more about the functionality that will make your life easier while using Slido. We read every single feedback!
---
Curious about more?