Slido Labs allows you to try and test experimental features in Slido. We created Slido Labs to give you the opportunity to test some of our features in advance. We'd love to hear your feedback on those so we can give you the best experience possible.
💡 Please keep in mind that all experimental features here may change or even disappear at any time
In this article:
Turn on an experiment
Go to Settings
Select Slido Labs
Choose which experiments you wish to try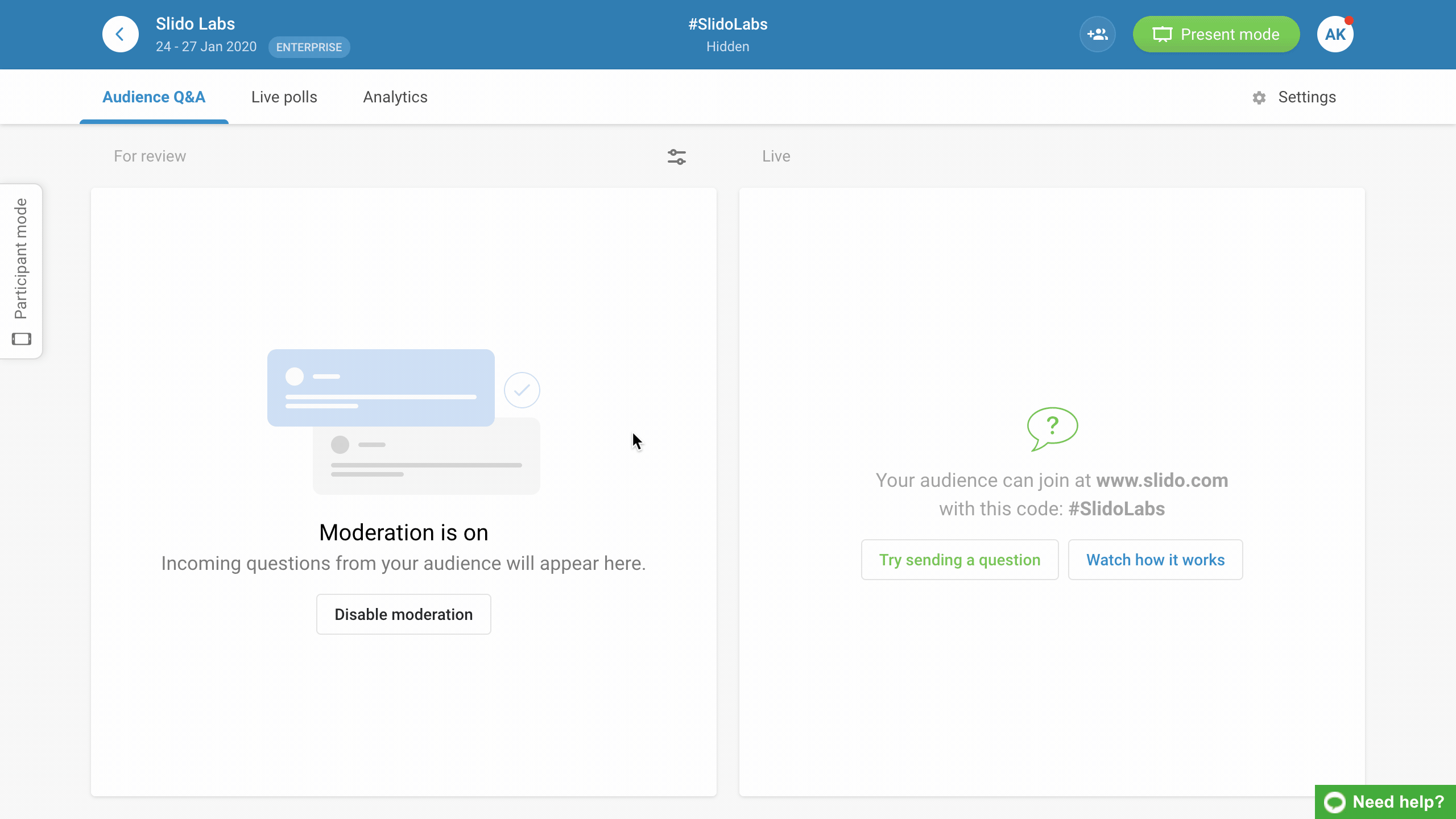 Experiment: Recent questions by default
This feature helps the audience in seeing all new incoming questions on participant devices chronologically, with the most recent one on top. Hence, users are not biased by seeing the top voted questions first and new questions can receive attention as well.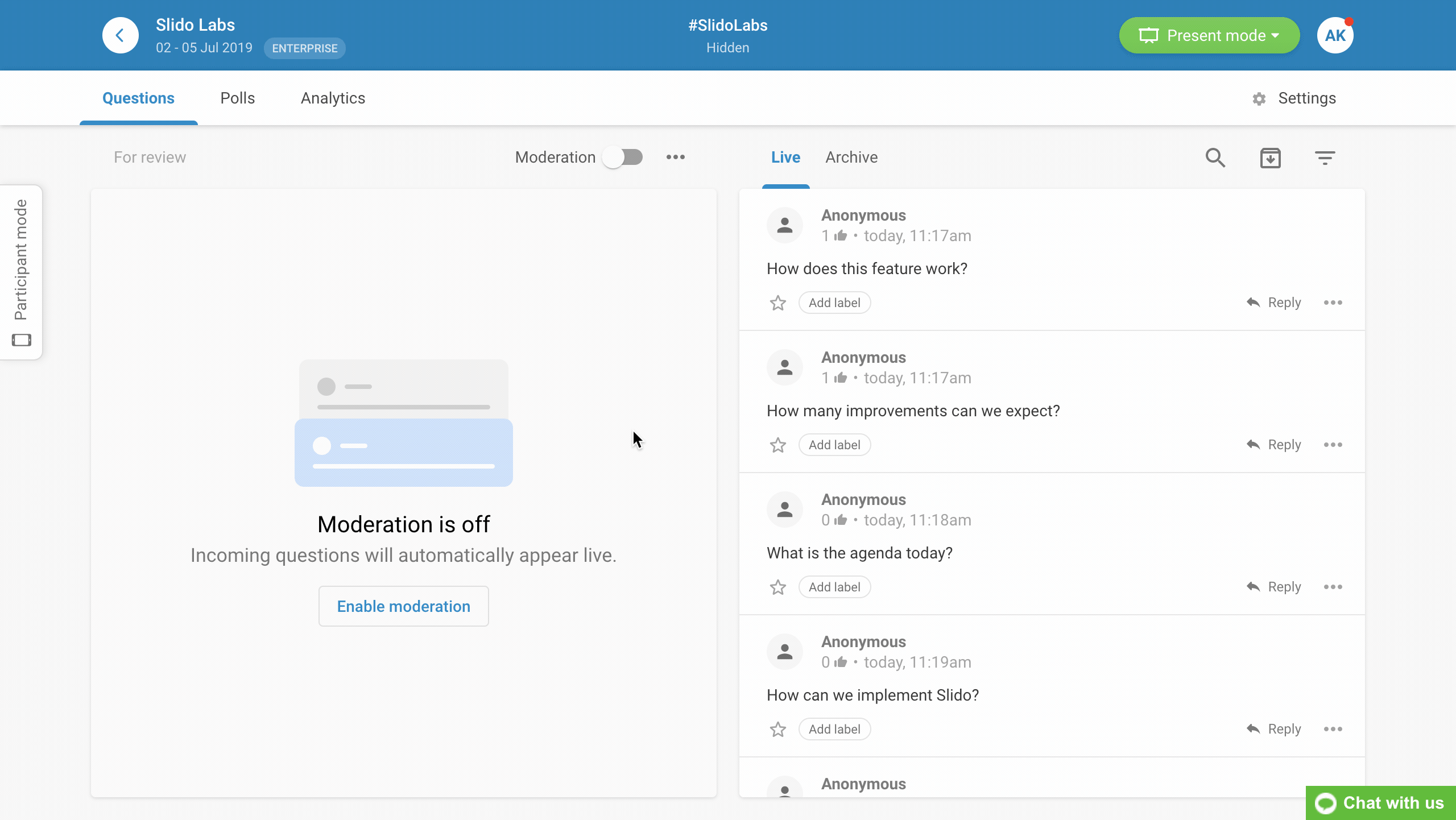 🚀If needed, the list of most popular questions is just one tap away

Experiment: Join event via QR code
Once enabled, we will automatically generate a unique QR code to be displayed in your Present mode. This can be used for instant access to your event.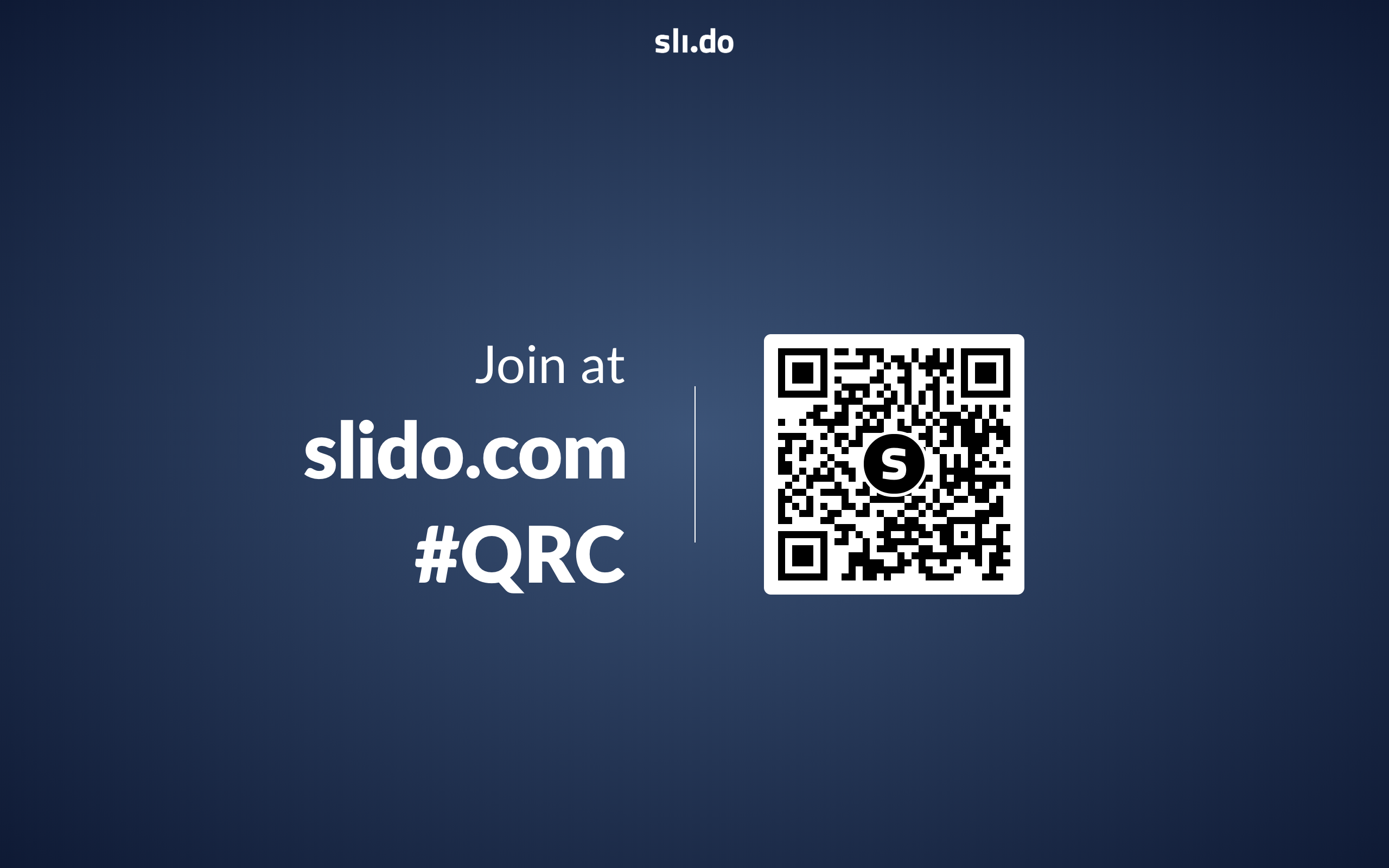 🚀
You can learn more about the use of QR codes in Slido in
this article

Experiment: Question withdrawal
This feature allows your audience to withdraw their questions anytime during the Q&A. Question withdrawal is automatically enabled after you create an event.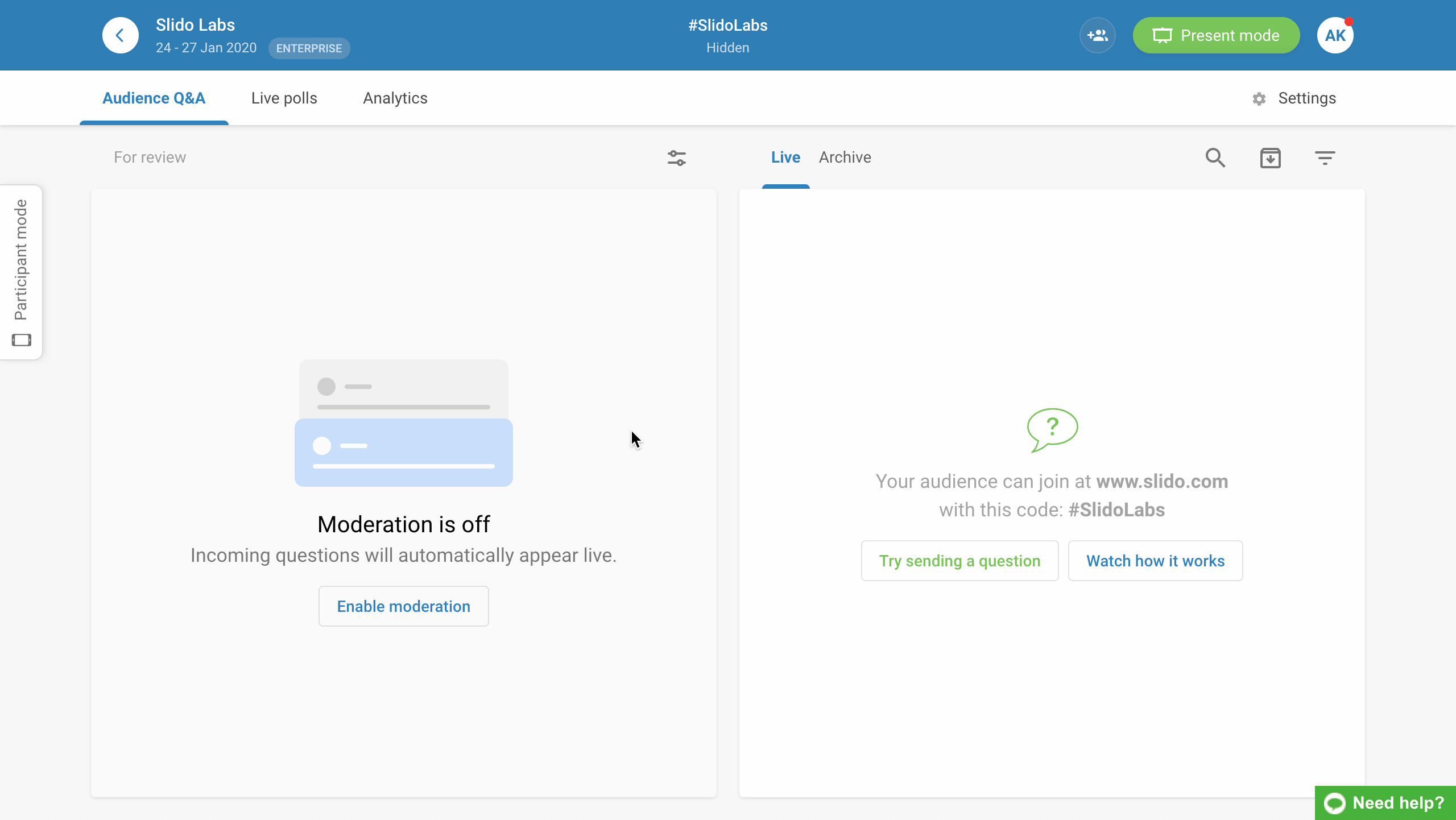 Experient: Separate scores for Q&A downvotes
By default, upvotes and downvotes are shown together as a cumulative score. However, you can also choose to show downvotes separately in the Participant mode instead.
If that's your preference, simply:
Open Settings and find Slido Labs
Enable "Separate score for Q&A downvotes"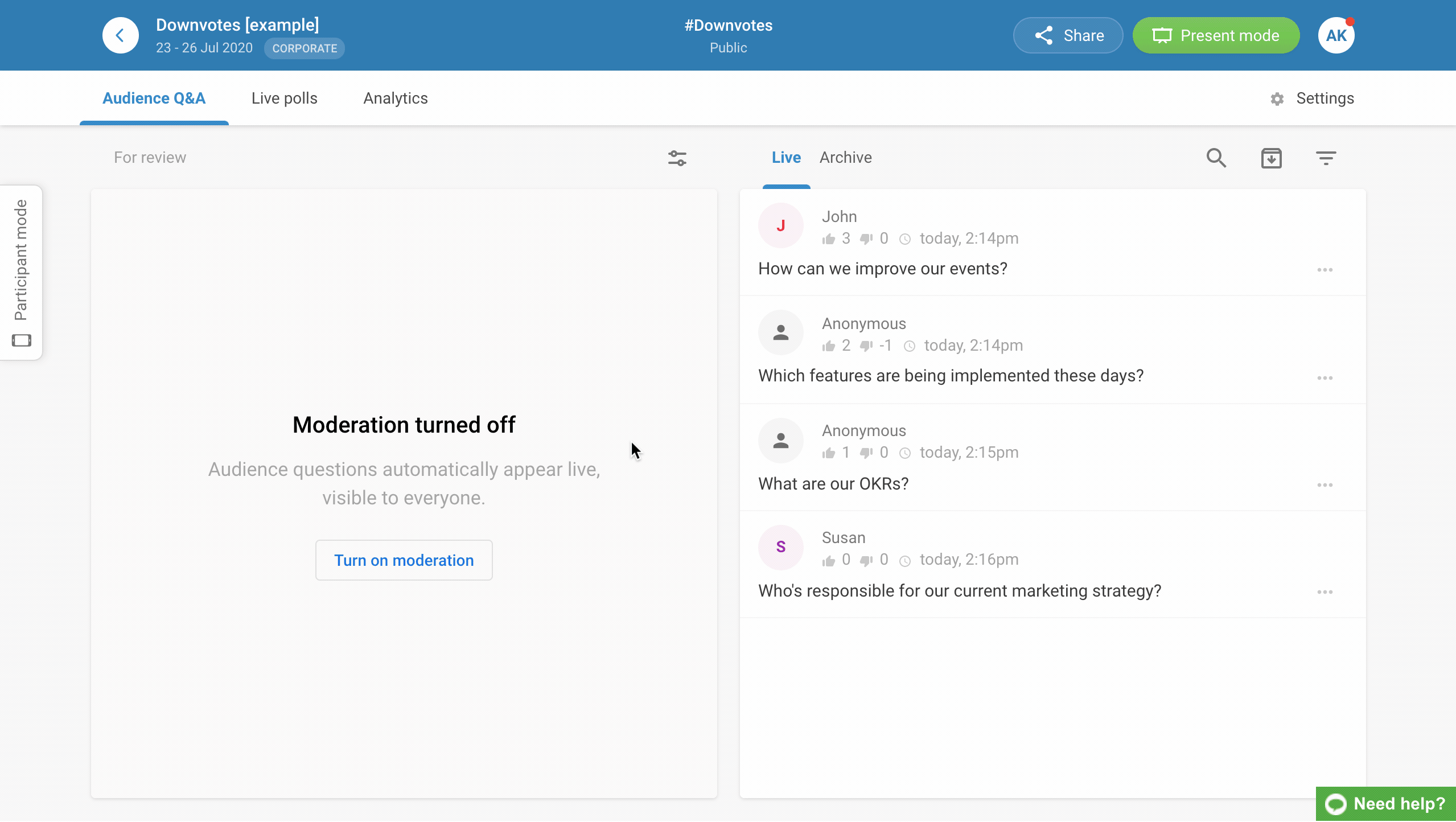 💡 Even when you show downvotes separately in the Participant mode, the Present mode displays only the cumulative difference between upvotes and downvotes.
This is how it looks for your participants: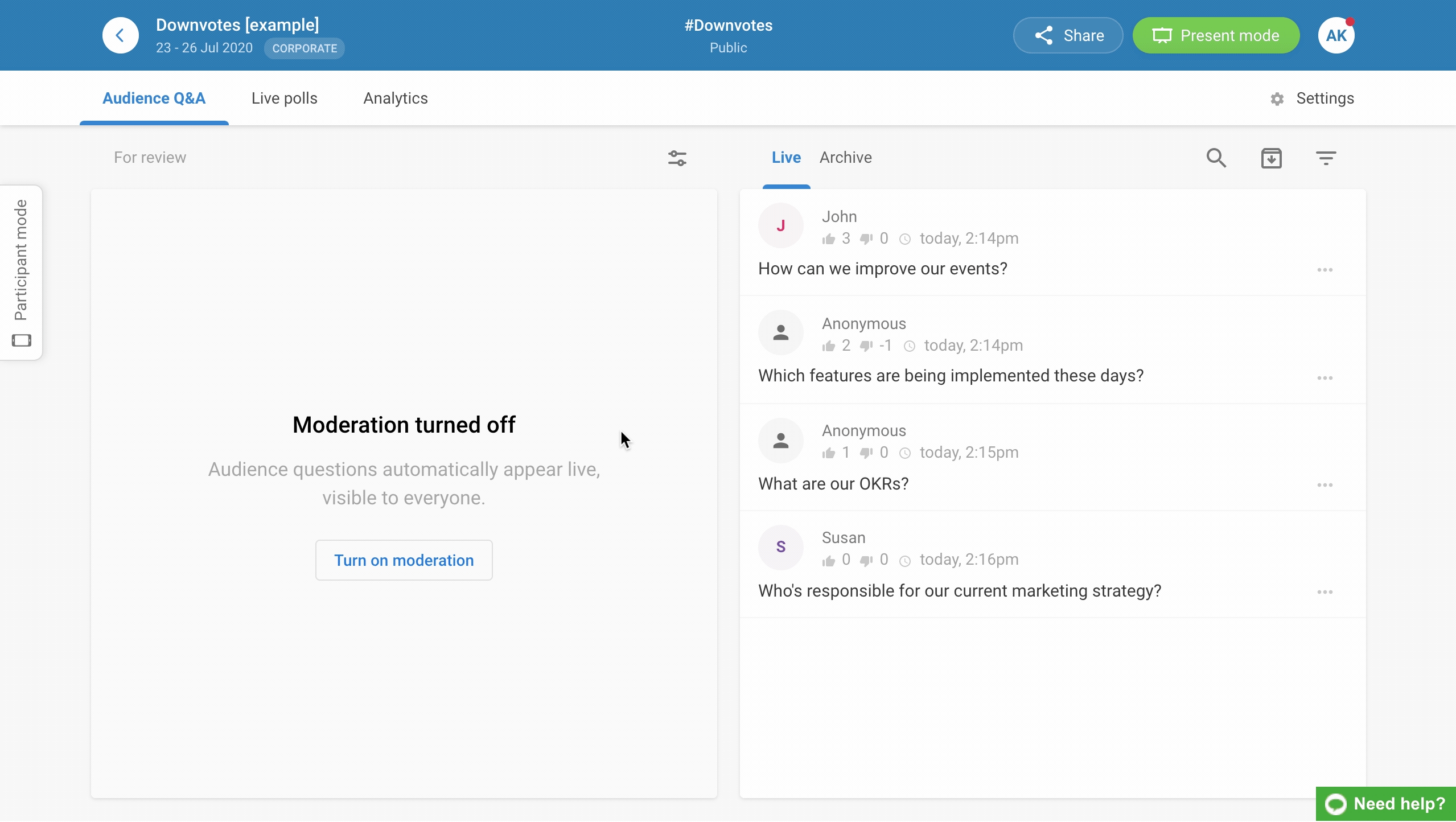 Want to share your feedback?
We are excited to hear your feedback on any of these experiments. Feel free to share your experience with your Slido representative or email us at support@slido.com.

Have your own ideas?
Please share your ideas for other experimental features directly in Slido Labs or email us at support@slido.com!