Adding Slido as a tab in Microsoft Teams allows your audience to submit questions, share ideas, or vote in polls directly from any channel. You can now easily involve everyone in the conversation by pinning Slido Participant mode at the top of a channel in Microsoft Teams - this can be especially useful for your all-hands meetings.
SSO protected Slido events work with Microsoft Teams web version only.
⭐ This feature is currently in Beta.
Available in all our plans including Basic.

In this article:
Add Slido to Microsoft Teams
Before sharing your event with the team, you first have to add Slido to your Microsoft Teams using Microsoft AppSource. Follow the link and then click Get it now button on the left.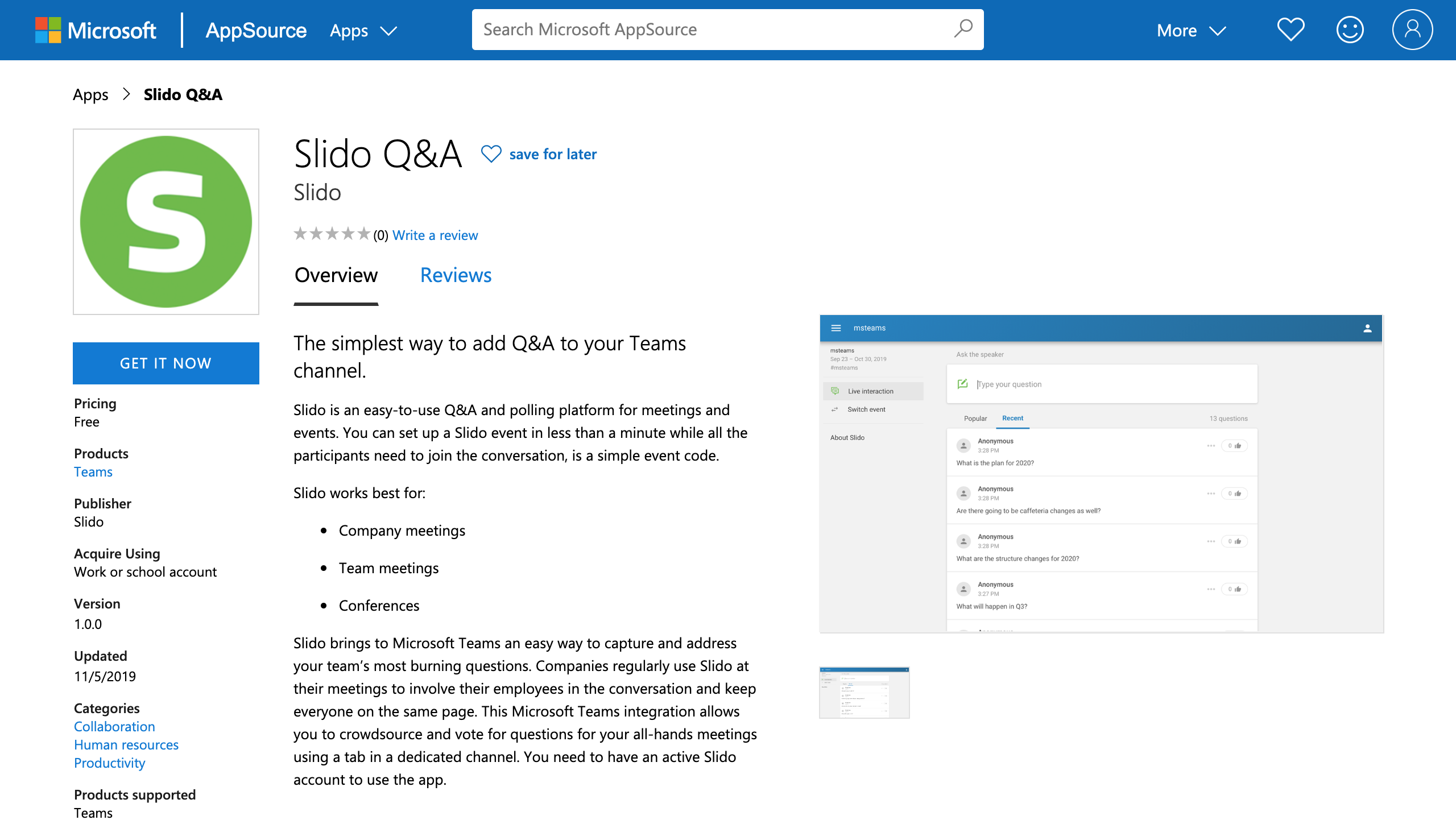 Get your event link
You now have to copy the event link of the event you wish to share with your team as it will be needed for the Microsoft Teams integration. You can easily find the event link in your event settings or under the share icon next to the Present mode button.
Add Slido to your channel
You can now open the channel in which you wish to share Slido and simply add the Participant mode as a new tab. Your audience can now interact with the event the same way as via our website.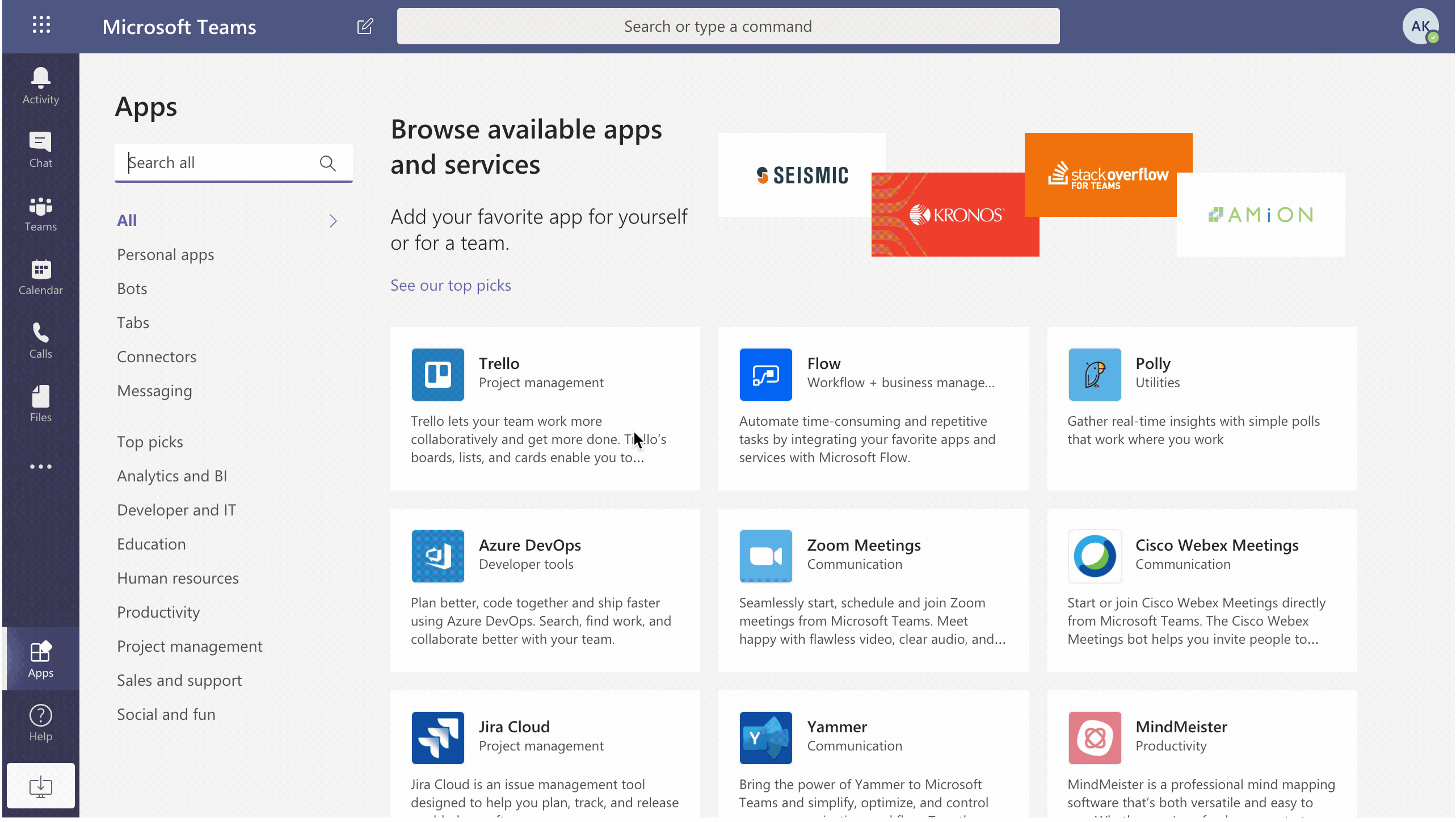 Once done, your colleagues can submit their questions or vote in polls directly in Microsoft Teams.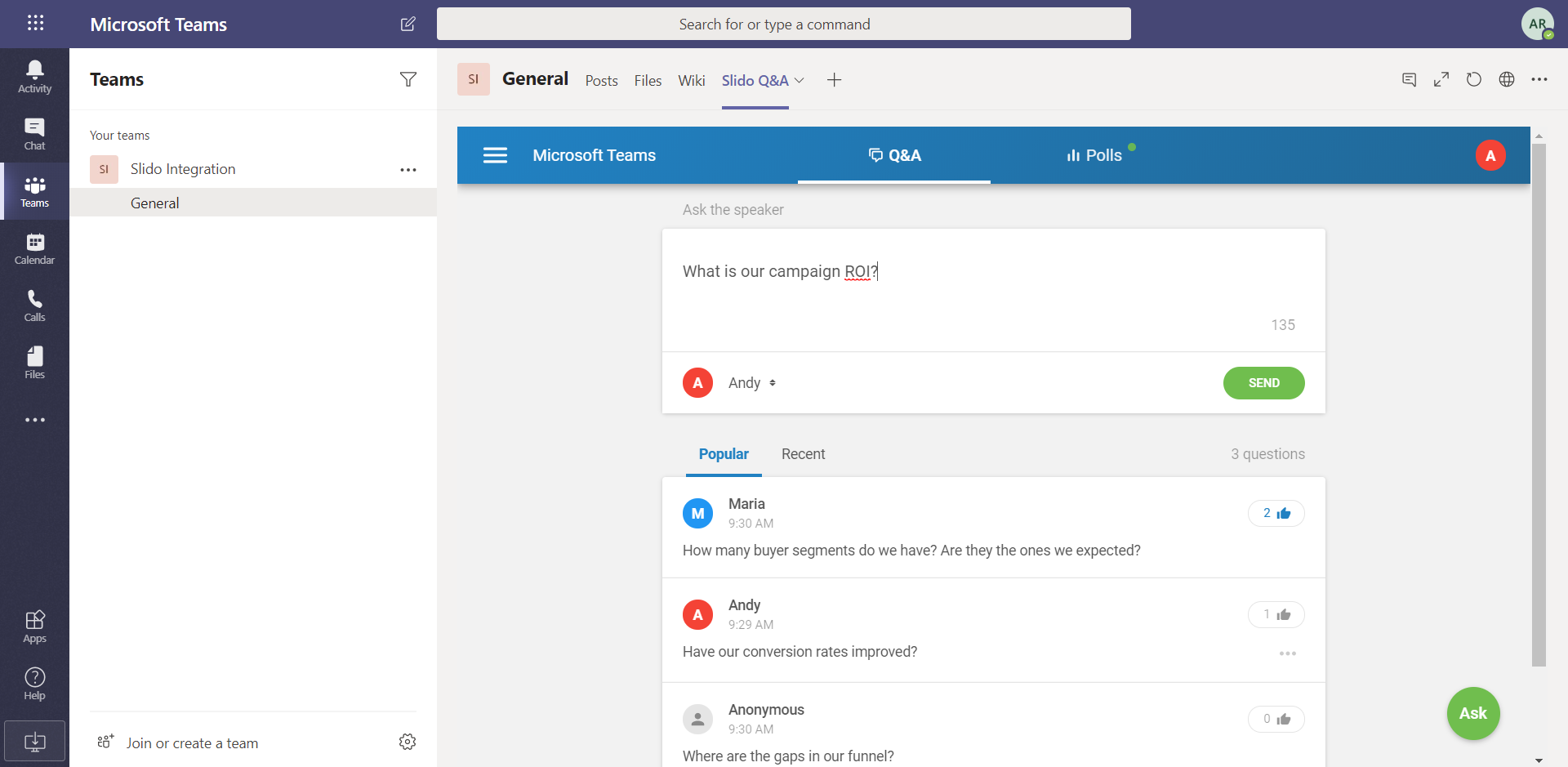 🚀 Pro tip: Add feedback survey to an additional tab
To collect valuable insights from your team, you can create a feedback survey in Slido with all our higher paid plans. Once you have your survey ready, just copy its permanent link located under the three dots next to it, and add it to your Microsoft Teams channel as another tab.
Limitations and useful tips:
Tip 1: SSO protected events work only with the web version
If your event is SSO protected, it can be accessed only via the web version of Microsoft Teams (not via the Microsoft or Mac native app).

Tip 2: Corporate restrictions can block the app
Are you having issues adding Slido from MS AppSource? Check your computer settings or contact your company IT support to make sure there are no restrictions that might block the app in place.
Curious about more?