If your email address changes or for any reason you have to create a new one, you can easily update it in your profile menu. Go to the top-right corner and select edit right next to your account name.
⭐ If your account is linked to Gmail or SSO, you can't change your email address via Slido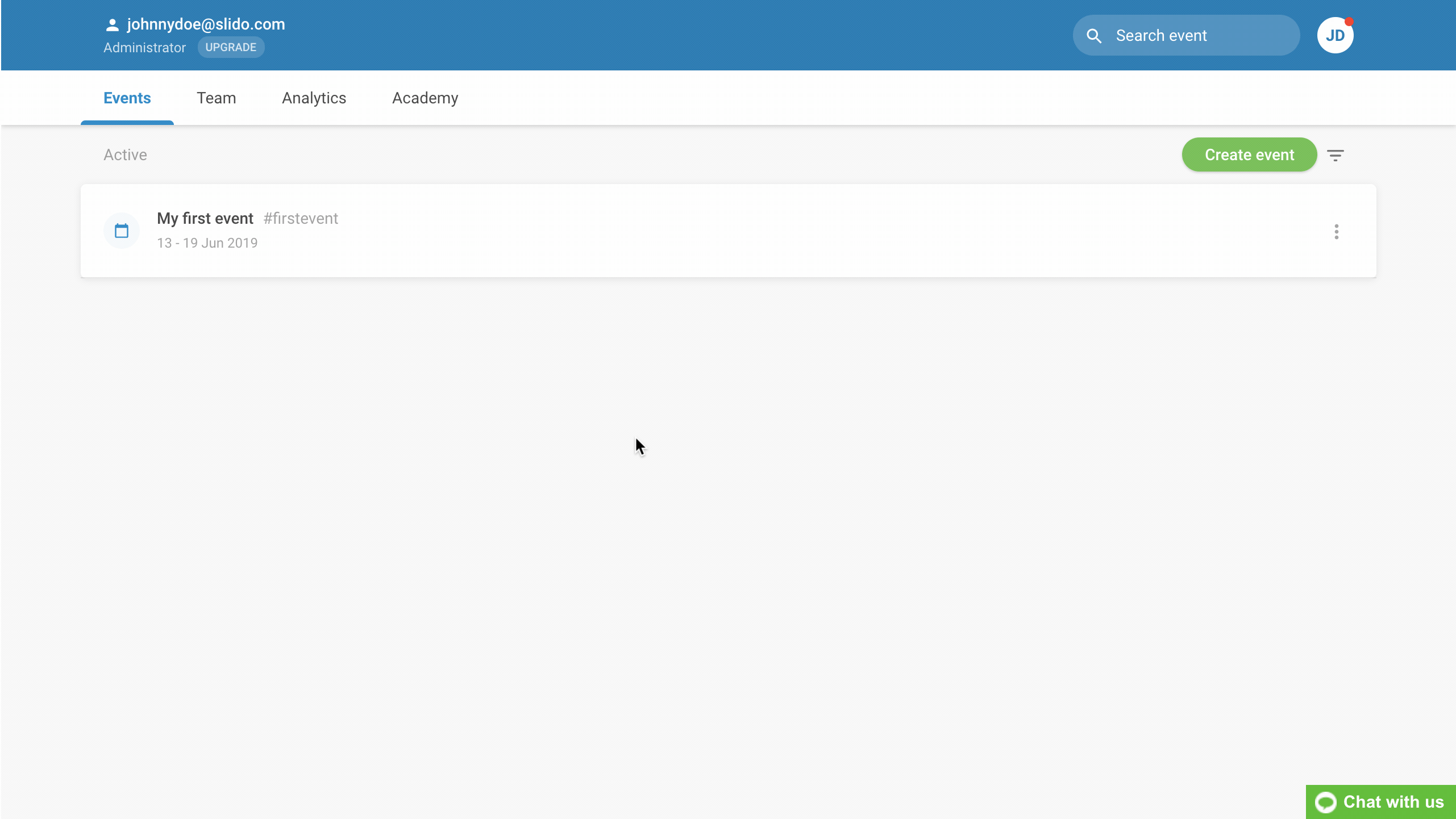 💡We will send you a verification email to your new email address. Remember to confirm it.