If you need some help with Slido in your Google Slides presentation, users can simply request access to collaborate on polls and Q&A directly from Google Slides.
In this article:

Requesting access
Users who would like to collaborate on your event need to have our Google Slides add-on installed. They can then easily request access via the add-on sidebar.
Click on Add-ons
Select Open the sidebar under Slido for Google Slides
Request access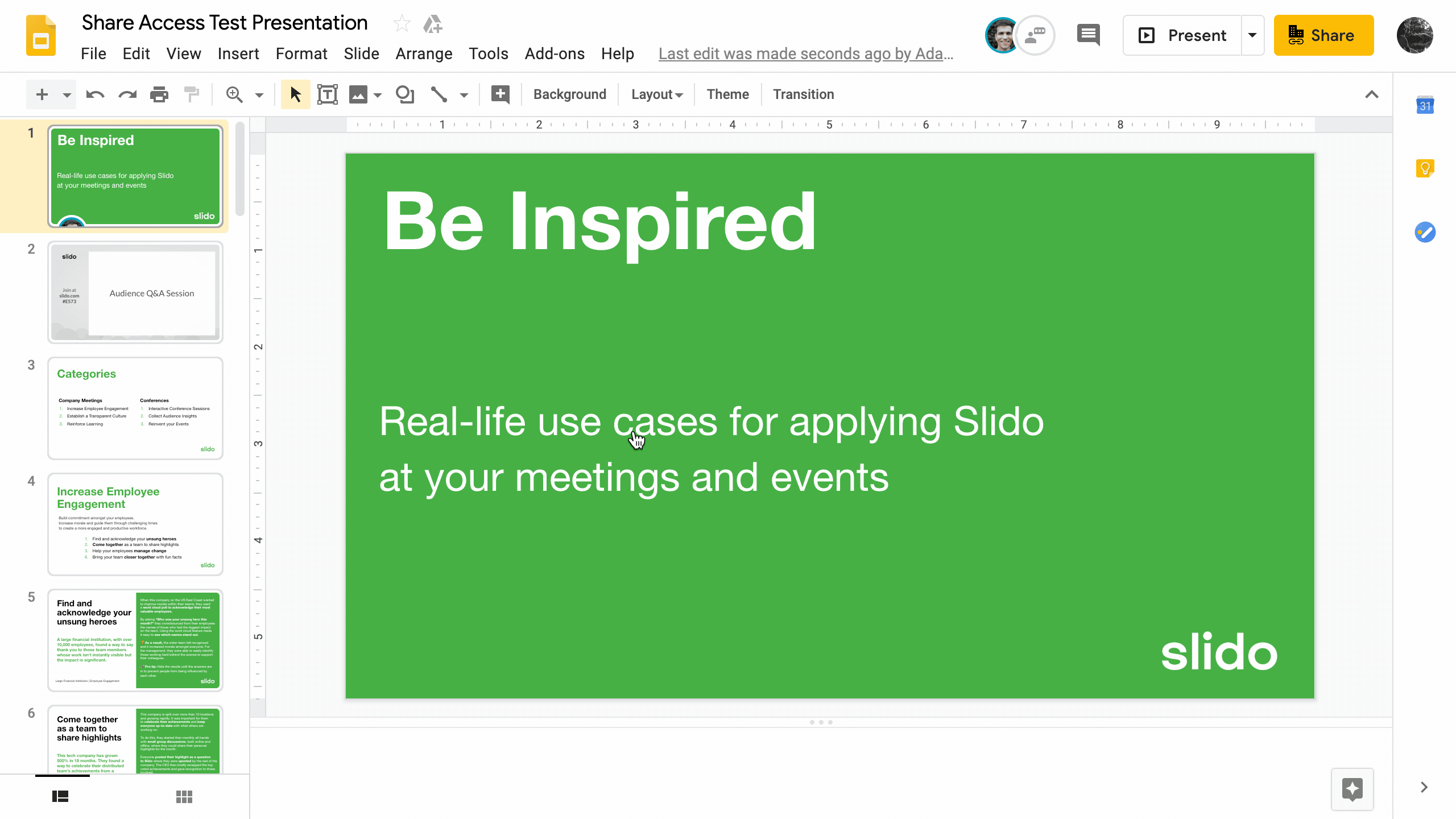 ⭐ Users can request access to Slido from Google Slides only if you've already shared the presentation with them and Slido has been added to your slide deck.
🚀 Pro tip:
Users who use our
Slido Chrome extension
will be automatically prompted to "Request access" after opening the presentation in Google Slides.
Give access
Once the request has been sent, you (as the owner) should receive an email with the following text. You can then grant access to the user with the "Give access" button.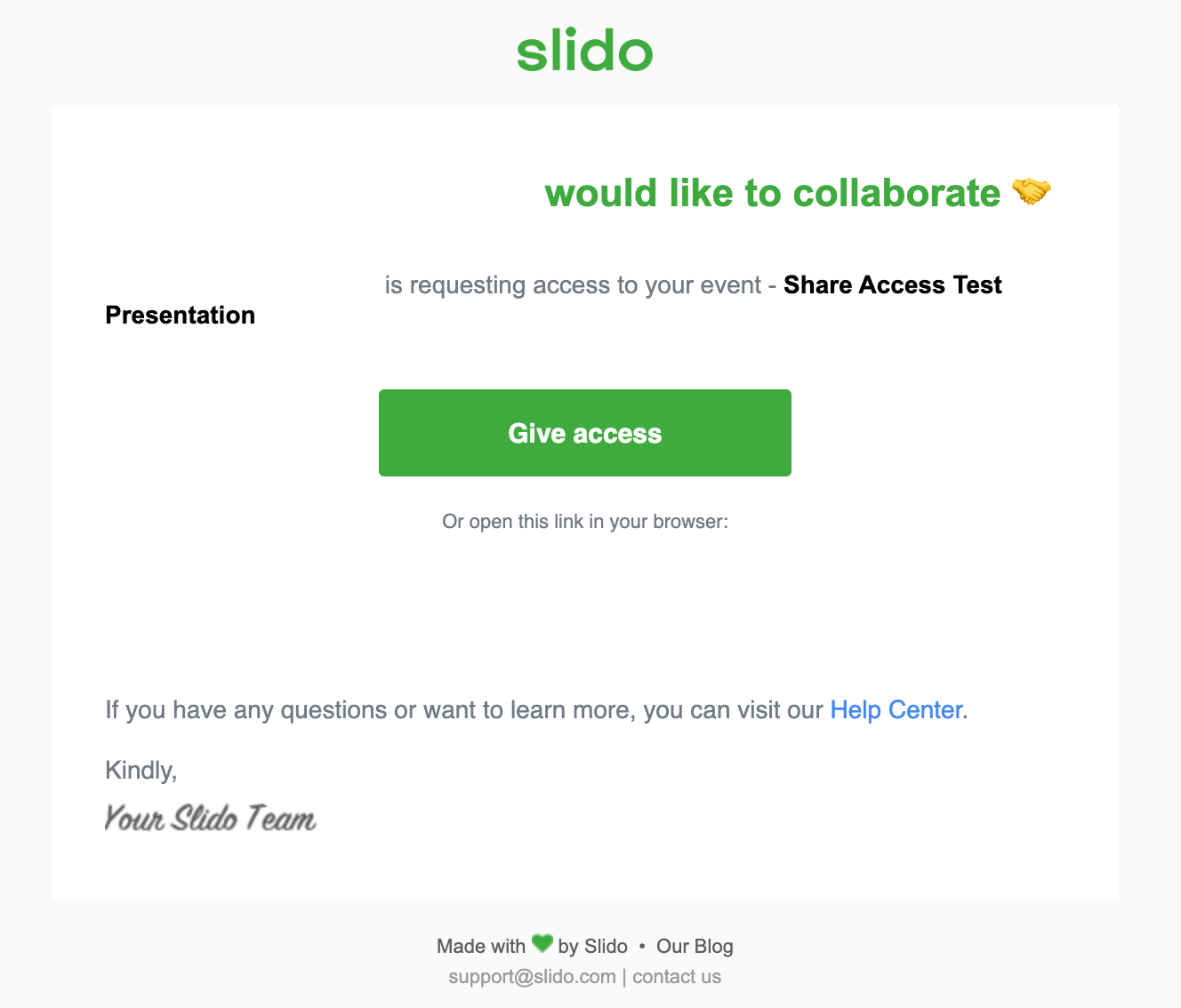 Accepting invitation
Your teammates can then add or edit live polls and audience Q&A after accepting your invitation to collaborate in their inbox. Changes will take place once they refresh the Google Slides presentation.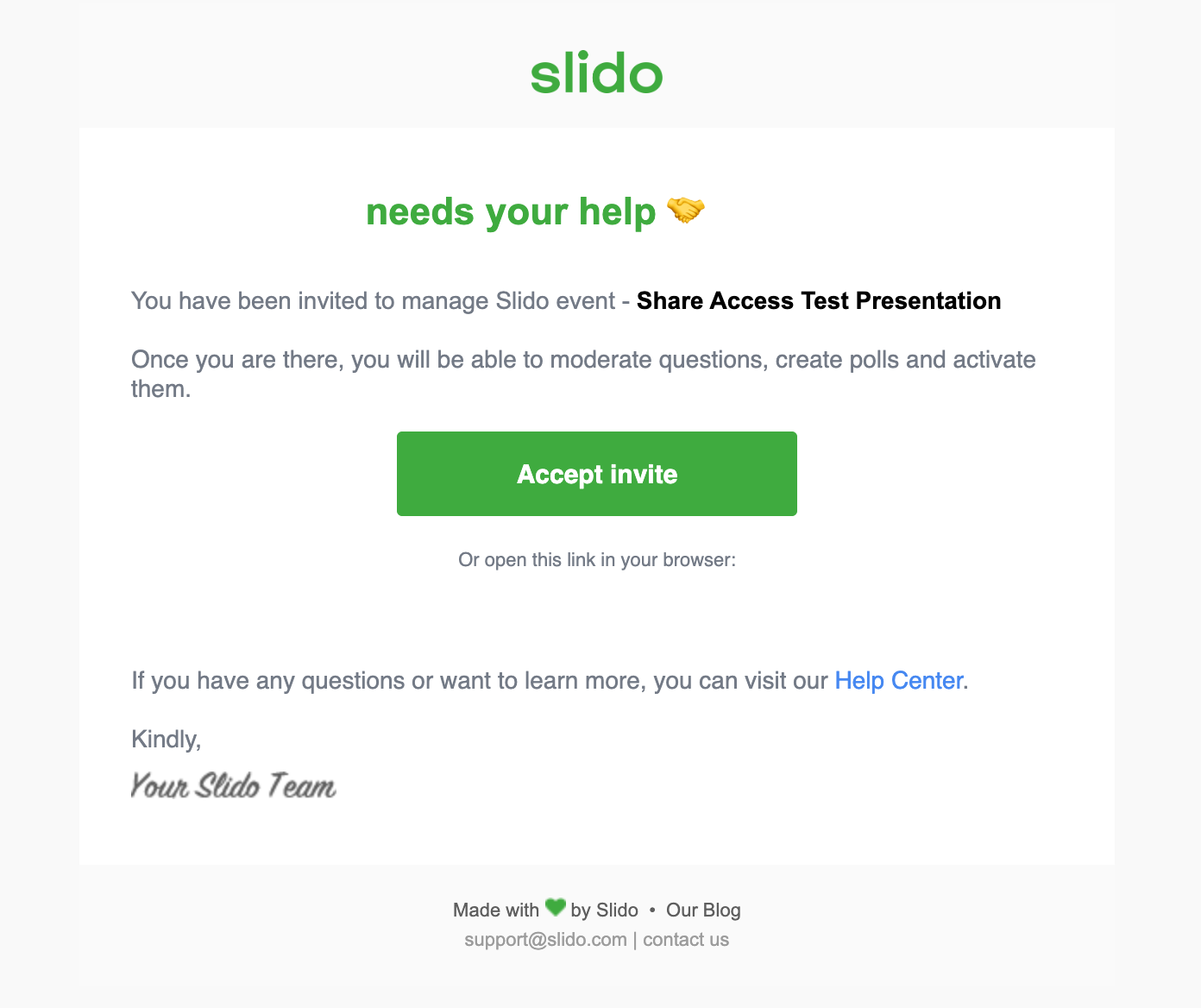 Curious about more?