Present mode allows you to display audience questions, ideas, and poll results instantly. No matter if your audience is remote or in the room, as humans, they like to be heard and see their vote count. Therefore, showing the Present mode is a great way to drive the interaction during your event.
In this article:
Present from your computer
All you need to run Slido for your event is a good Internet connection and a computer. To display Present mode:
Log in to your account and select your event
Hover over the Present mode in the top right corner
Click Present in fullscreen
Alternatively, you can click on "Present on another screen", opening Present mode in a new window.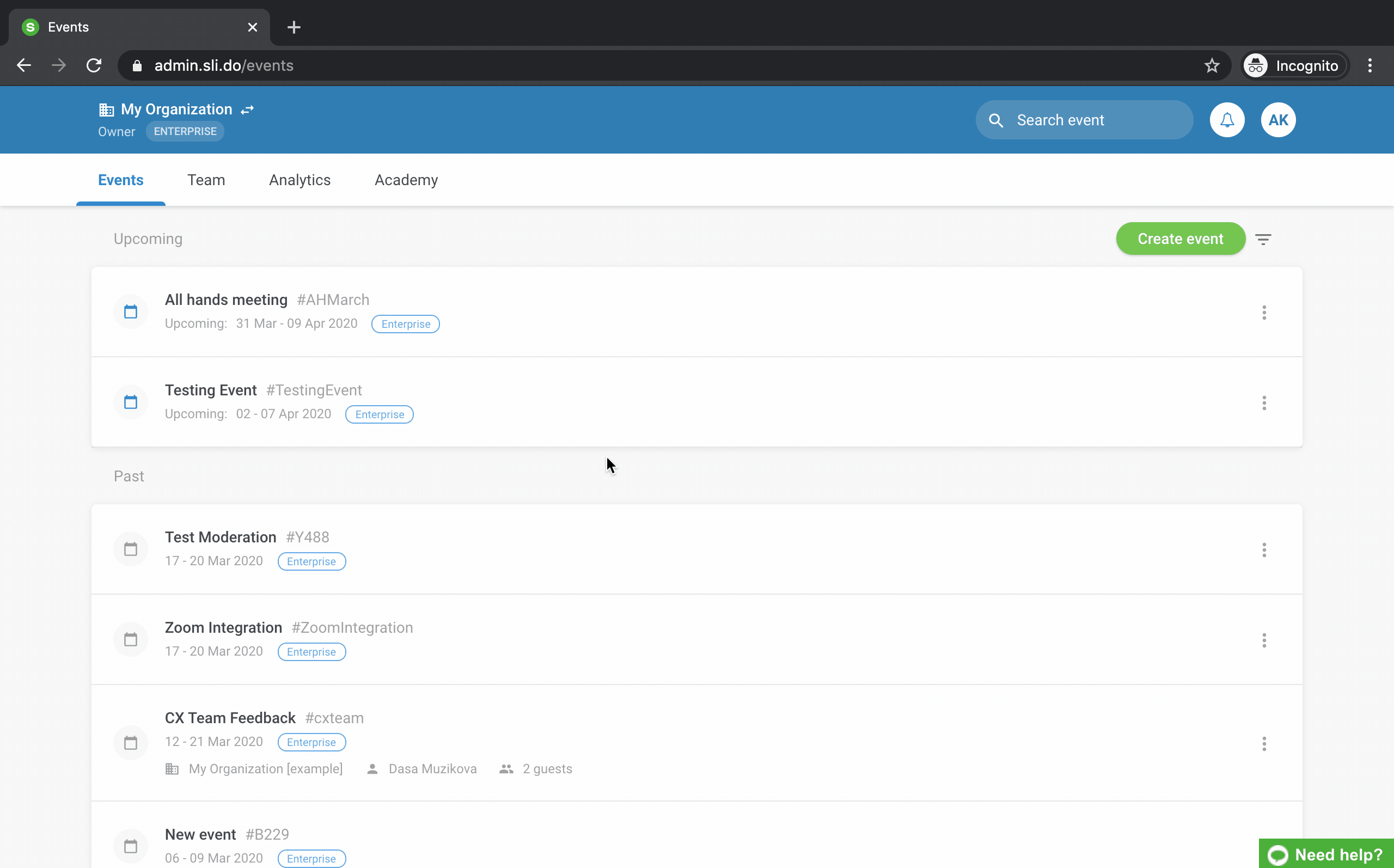 ⭐️ You can now manage Q&A and polls in this mode via the bottom-left control panel or use your
smartphone
to do so.
Copy Present mode link
You can copy the Present mode link and share it with your colleagues or AV technicians so they can display it on a different screen.
Hover over the Present mode in the top right corner
Click Copy Present mode link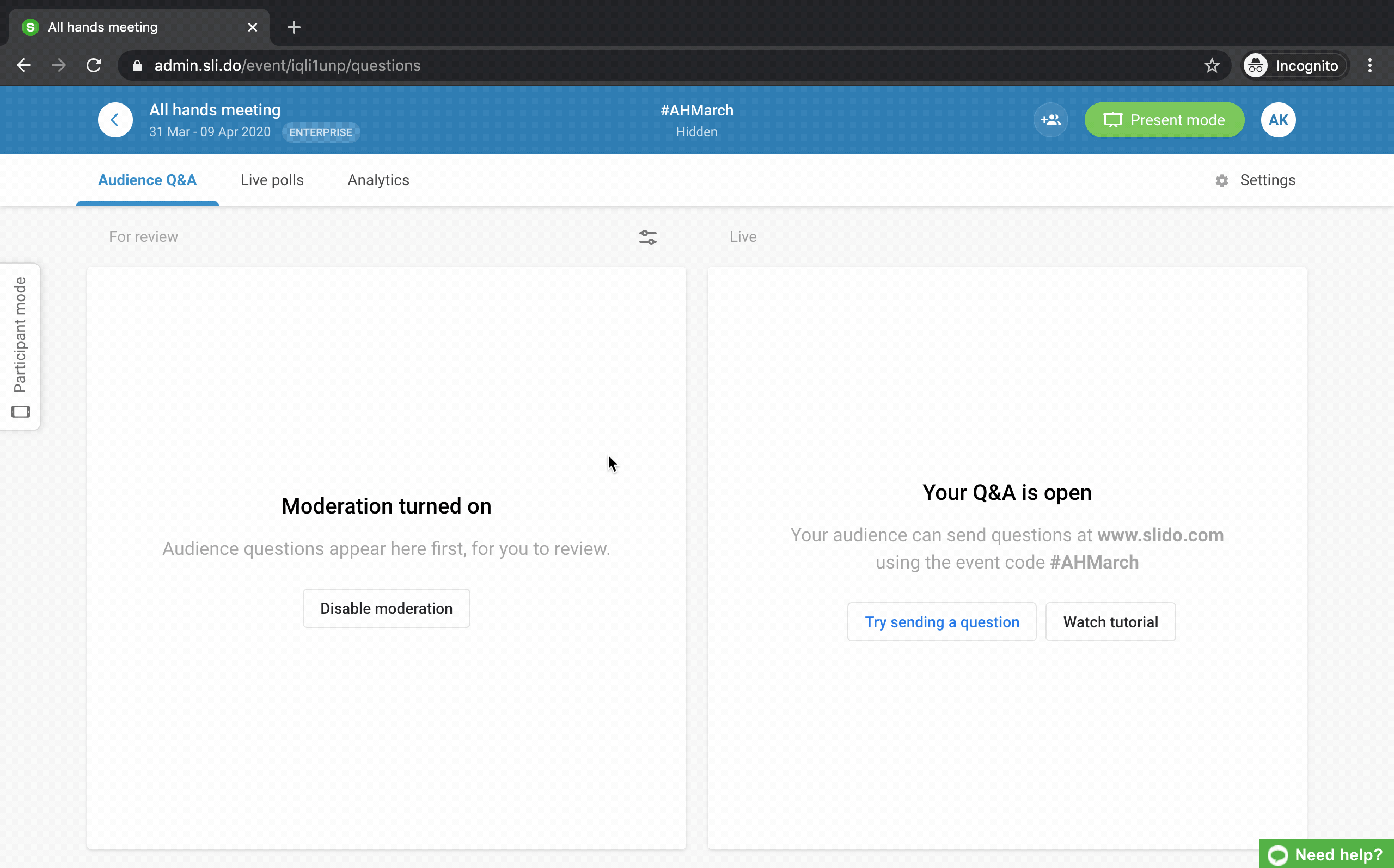 ⭐️ Useful tips
The present mode dynamically adjusts to your screen resolution or ratio.
Full-screen shortcut for  Mac: Command + Shift + F, for Windows: F11
Curious about more?