Even if your event starts in a few days or weeks, you can upgrade online already today. You'll get the access to the features of our paid plans immediately, so you can test and set up everything prior to the actual event.
We'll send you the invoice via email right away and you'll also find it in your account.
⭐ Slido doesn't store your credit card information. Our invoices also serve as receipts.

In this article:
Upgrade online
The easiest and fastest way to buy or renew one of our plans is to do it online. You have the option to purchase either a single event or you can choose from our annual packages. Check the prices and features included on our pricing page.
To upgrade:
Log in to your account
Find your event or create a new one and open it
Click the Upgrade badge
Choose your preferred plan and click Buy now
Once you fill in your billing details, you can pay with any type of credit card or PayPal.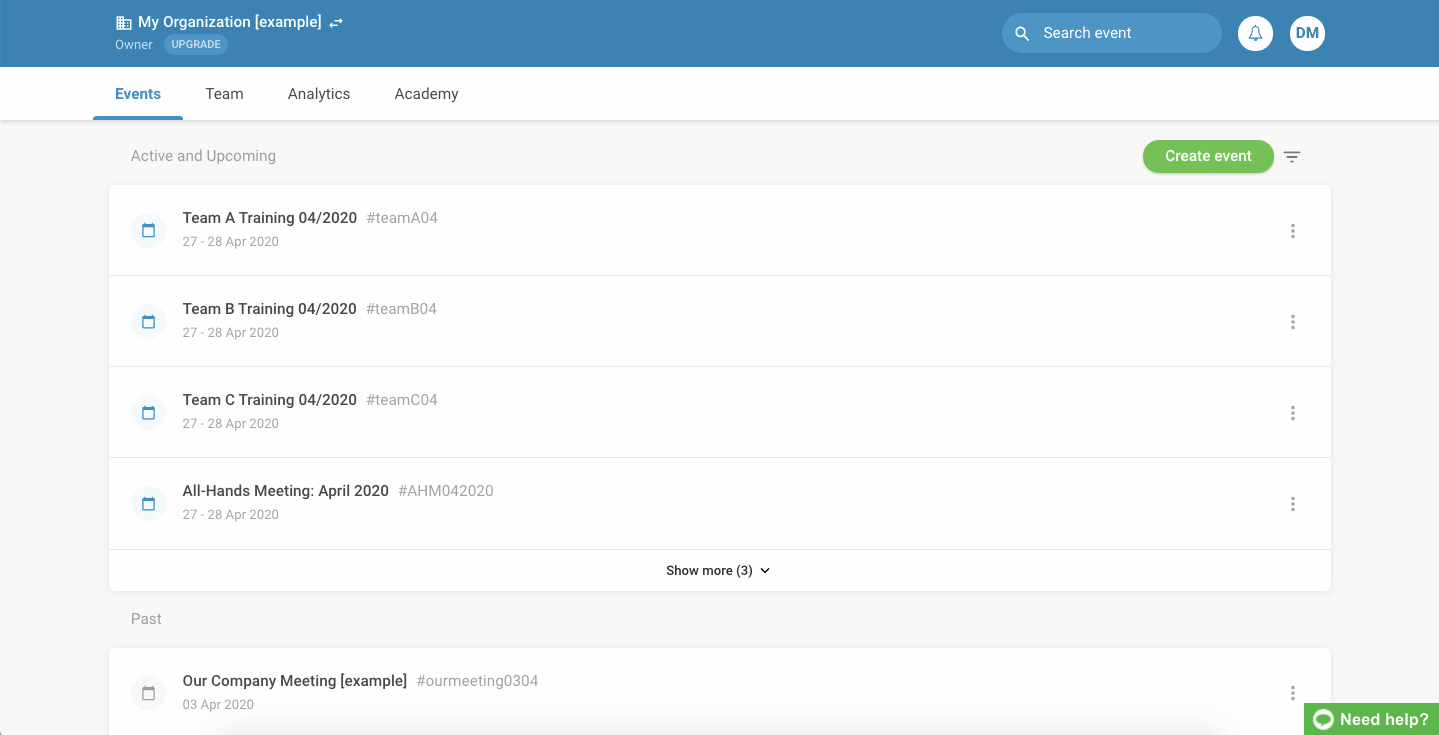 💡 Slido is based in Central Europe. Please make sure your credit card is authorized for international
and software purchases as your bank might block it otherwise. If your payment fails, calling your bank and confirming the payment should solve the issue.
Get your invoice
Once you successfully finish your payment, your invoice and order details will be attached to the email we send within a few minutes after the upgrade.
You can also find your invoice in the Organization settings - Invoices. It can take up to 15 minutes for your invoice to appear there.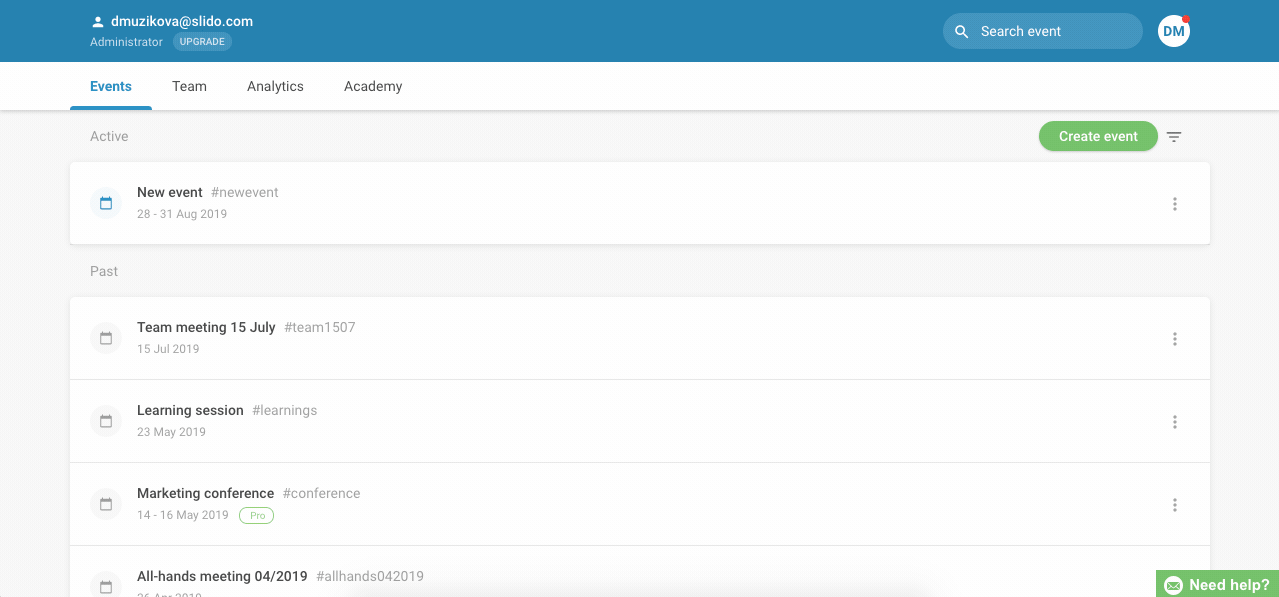 💡 If you haven't received your invoice via email, it might have been blocked by the spam filter or company network restrictions. If that's the case, you can still go to Organization settings and download it from there.
Pay via invoice
If you wish to pay via invoice, click the Request button below and fill out the form. We will then upgrade your account and send you the invoice in return. During the week, we aim to sort out every request in within couple of hours.
Before you click the button, please make sure you're signed up to Slido with your work email address.

How to pay the invoice
The due date for our invoices is 14 days (30 for the United Kingdom). You can pay via credit card, PayPal, bank transfer or a check.
Credit card/PayPal: All our invoices have a PayPal button, but you don't need to have a PayPal account in order to execute the payment. Once on the payment page, scroll down and click on the "Pay with credit card" option if preferred.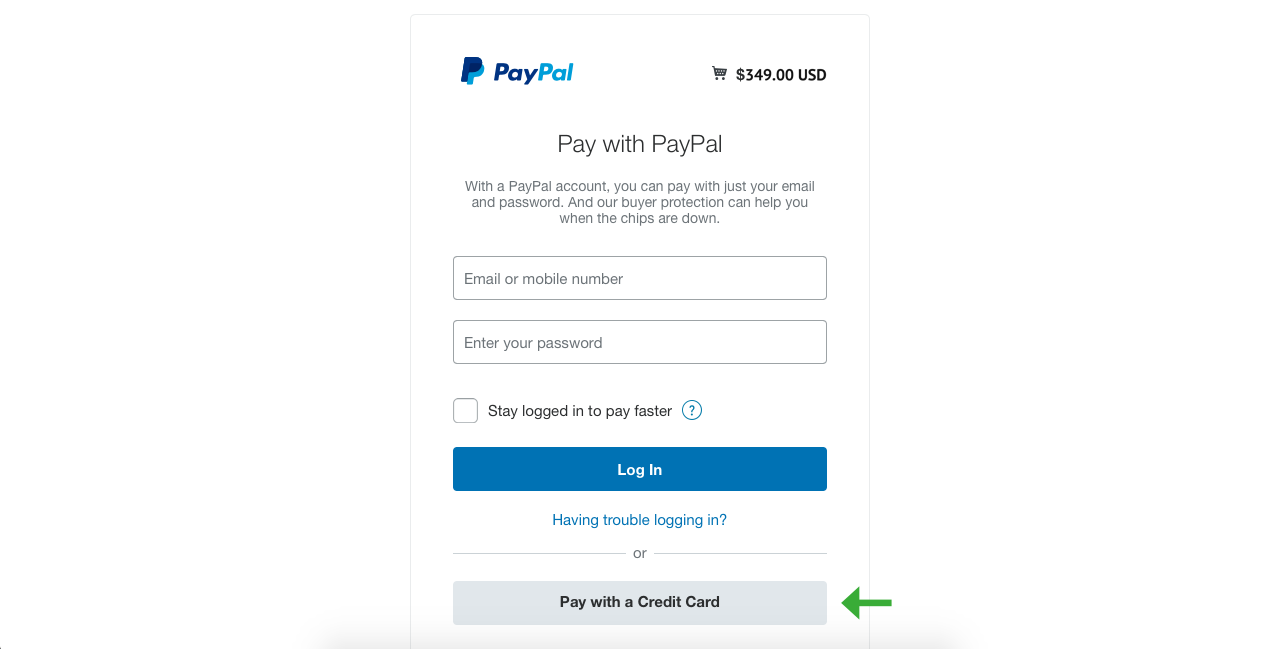 Wire transfer: All our invoices include our billing details which you can use for a wire transfer.

Checks: We accept checks sent to our address:
​​​​​​Vajnorska 100/A
831 04 Bratislava
Slovakia.
Change your plan
If you'd like to change your plan, send us an email at support@slido.com.
Useful information
Requesting a price quote
To request a price quote, simply contact us at support@slido.com and note your preferred plan.

Pricing currency
Our pricing in dollars refers to US dollars. When buying Slido from Canada, Australia, New Zealand, China, Singapore, and other countries, the price will be converted to your local currency during the purchase process. Please note that your bank might charge additional fees for international purchases.

How renewals work
We don't store credit card information, so we won't charge you automatically once your annual license expires. Before your license expires, we'll inform you about it via email and you'll be able to renew directly from your account.
Curious about more?