Slido Analytics provides an easy way to view and analyze the data you collect throughout your event. You can easily tap into useful insights about your event, see the most passionate and influential delegates as well as which questions were the most popular.
💡 Available in all our plans including the Basic package.

In this article:
Access your Analytics
Log in to your Slido Account and select your event
Click the Analytics tab in Admin view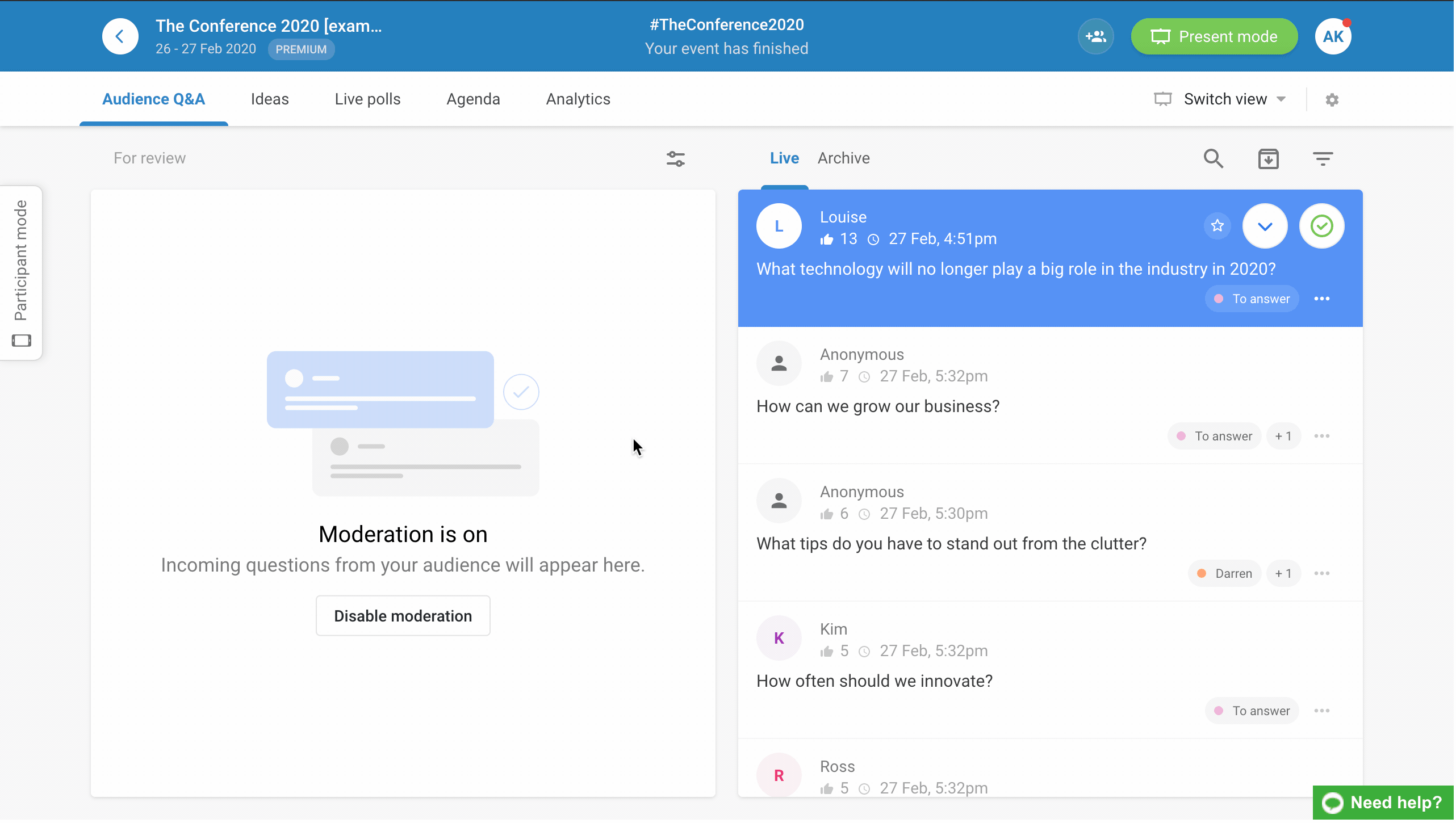 Work with your event data
You can scroll through the main page to view the most important statistics:
Easily track the number of active and joined users
See the engagement score of your event
Learn about the anonymous rate of all submitted questions
See the total number of poll votes
Get the wordcloud of the most popular topics discussed at the event
See the most influential users who received the highest number of upvotes
Export results into PDF or Excel Spreadsheet files
You can view the data of the entire event or filter the data by selecting only one of the rooms.
💡It is most useful to access the data after your event has finished. Simply go to your past events and click the Analytics tab.

Track engagement score
Tracking the engagement score across your events helps you understand how active and engaged the participants were at your event. Combined with the most popular topics generated in a word cloud, you can learn what resonates with your audience the most and improve the experience.
Active participants - number of users who engaged with a question, upvote or poll vote in your event
Joined participants - total number of users who joined your event but did not necessarily engage with it
Engagement score - total number of questions, likes and poll votes


Curious about more?