Here are three essential tips on how to display Slido on the screen and effectively moderate questions during Q&As.

1. Open Present mode in fullscreen
To get rid off any distracting elements such as browser bars, open Slido Present mode in fullscreen. Not only does it look better but it also allows your attendees to fully focus on questions and poll results.

Just log in to your event, go to Present mode tab and hit Display in fullscreen. That's it. Use a secondary device to access Slido admin and moderate incoming questions as well as activate polls from there.
If you're a solo presenter or using only one computer at your event, use our tool Switcher to easily run both Slido and your presentation from the same computer. Read more about how to set it up.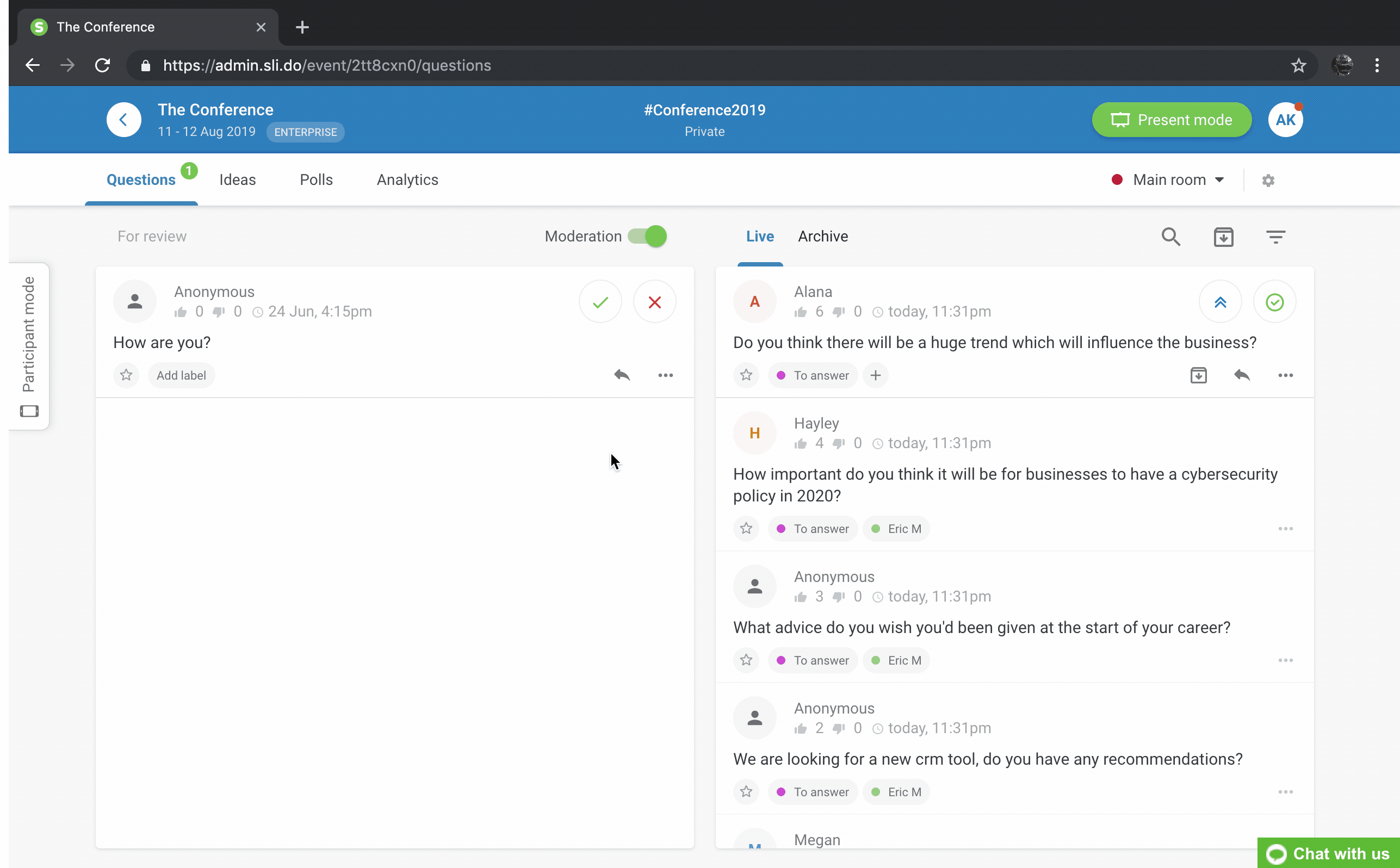 2. Approve questions as soon as they come in
With moderation turned on, audience questions won't appear automatically on the presentation screen, or the delegates' devices until you approve them. Only the participant who submitted the question will see it as Waiting for review.
With this in mind, the best practice is to approve questions as soon as they come in. This will assure attendees that their questions successfully got through and give other audience members a chance to like their question. If the questions don't get approved, people might lose faith in the tool and refrain from posting questions later on.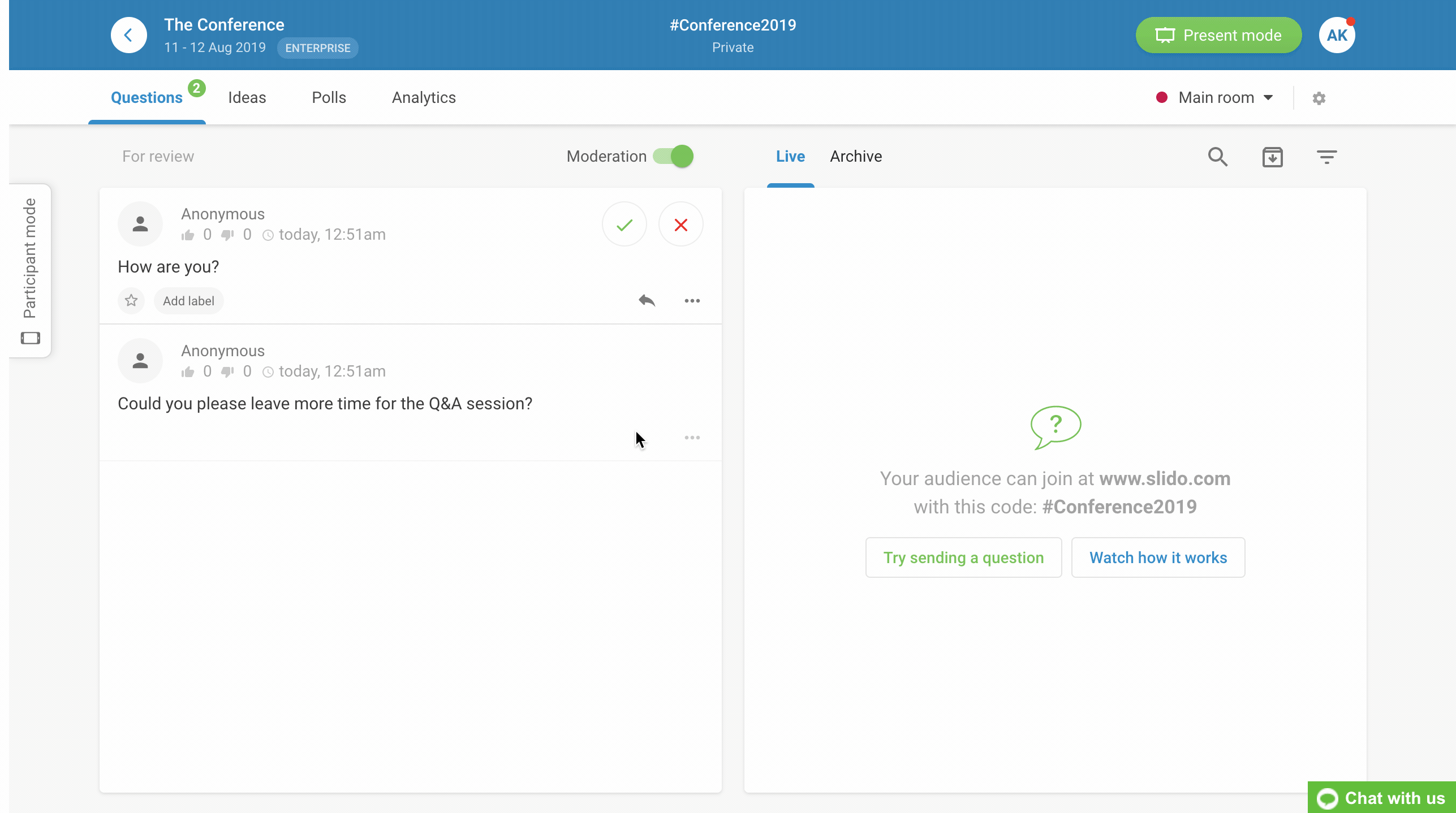 3. Archive questions once the session is over
Archive questions to start each session with a clean slate. This way questions from a just-finished session won't mix up with the ones from the upcoming session.

Simply click Archive all button (the box icon) to make all questions disappear from the Present mode as well as from the delegates devices. No worries, they don't get deleted; you can find them stored in the Archived tab (2).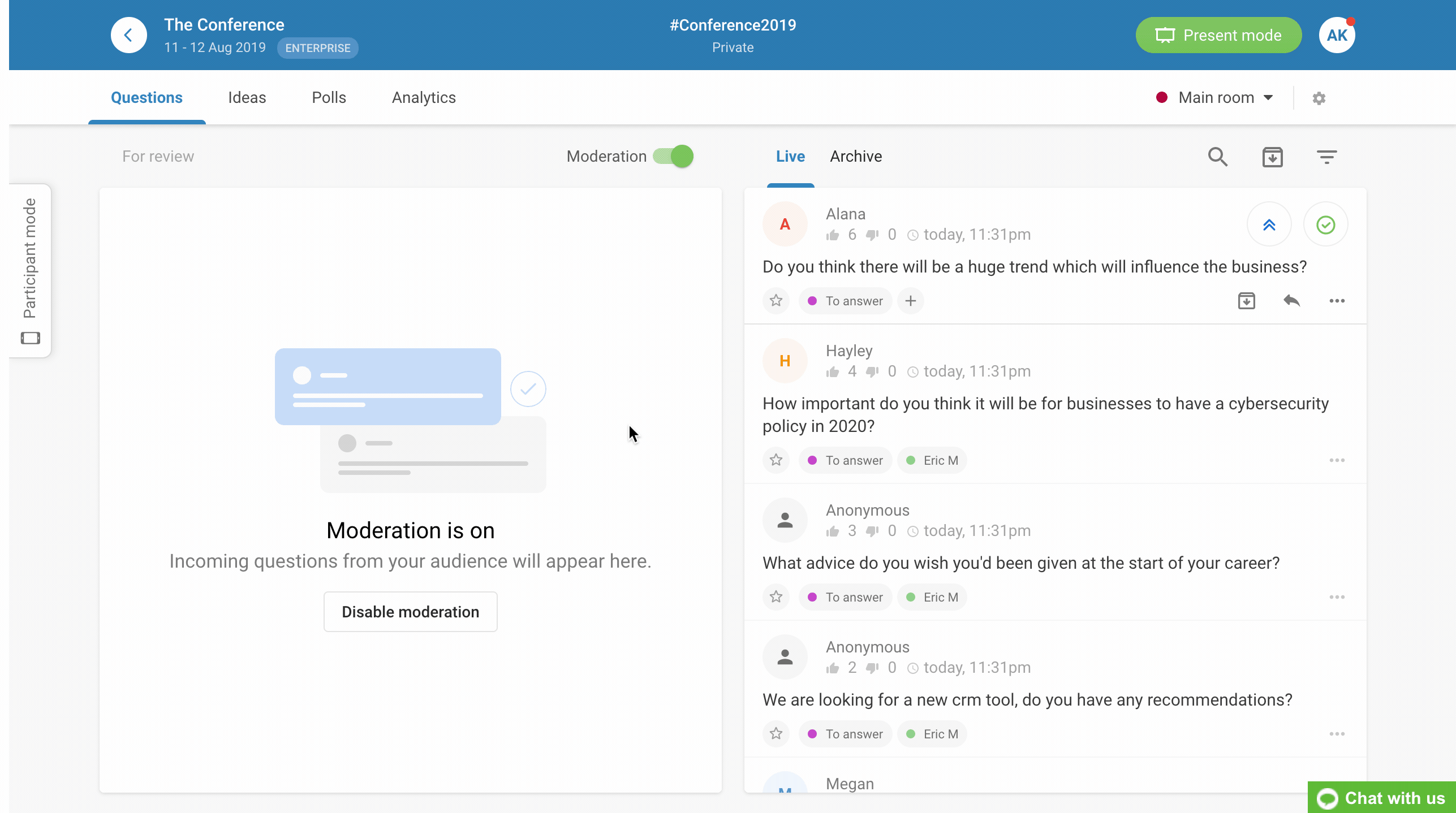 Curious to learn more?