Whether you wish to test the knowledge of your participants, gather their insights, or let them vote on an idea using an image, you can easily include it in your poll or quiz question.
💡 Available in all paid plans.

In this article:
Upload an image to your poll
Adding an image to your poll is simple:
Go to Polls
Select your Poll type
Type in your question
Click the image icon and upload the image from your computer
💡 We support all common graphic formats like .jpeg, .png, .webp, .gif, and .tiff, with a maximum size of 10 MB.

To add an image to the existing poll, simply click the three vertical dots next to your poll and select Edit. You can change or delete your image anytime by clicking on it: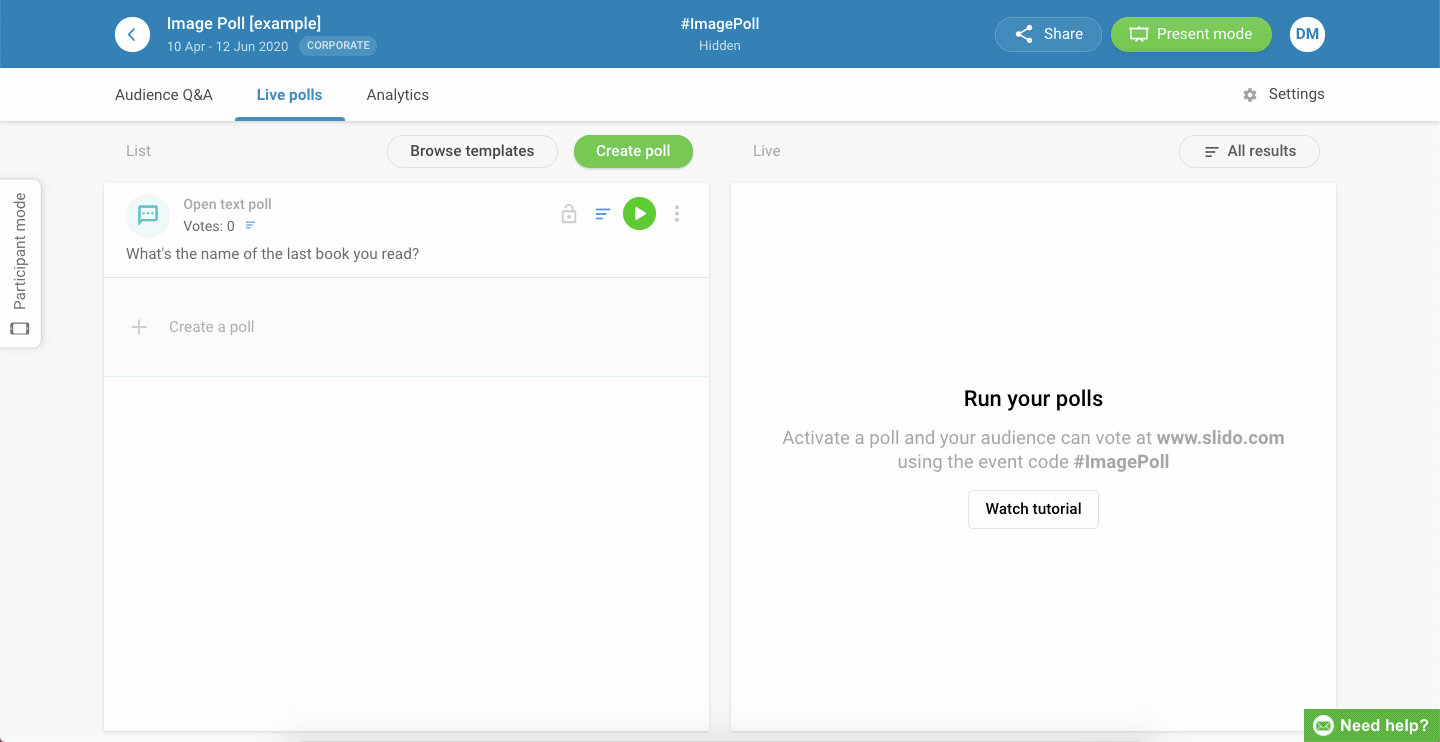 Adding an image works similarly in our Quiz poll. Find out more about how to set it up and manage in the Run a quiz via Slido article.
Hide results and activate your poll
To maximize the size of your picture in Present mode, hide the results first by hovering on your poll question and clicking the bar icon next to it. Then, click the play icon to activate your first poll.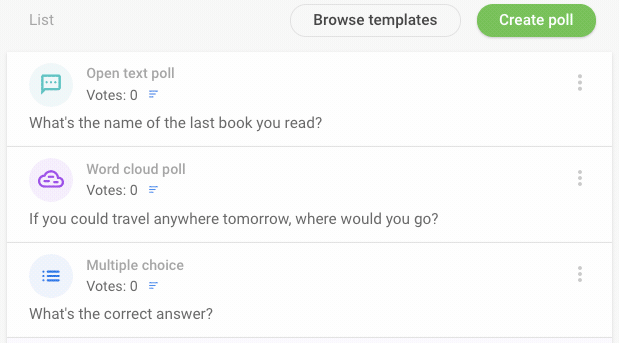 Test your poll
Once you activated the poll, navigate to the green button on the top and open your Present mode. Then, use your manageable wall to unhide results, show the correct answer, and proceed to the next poll.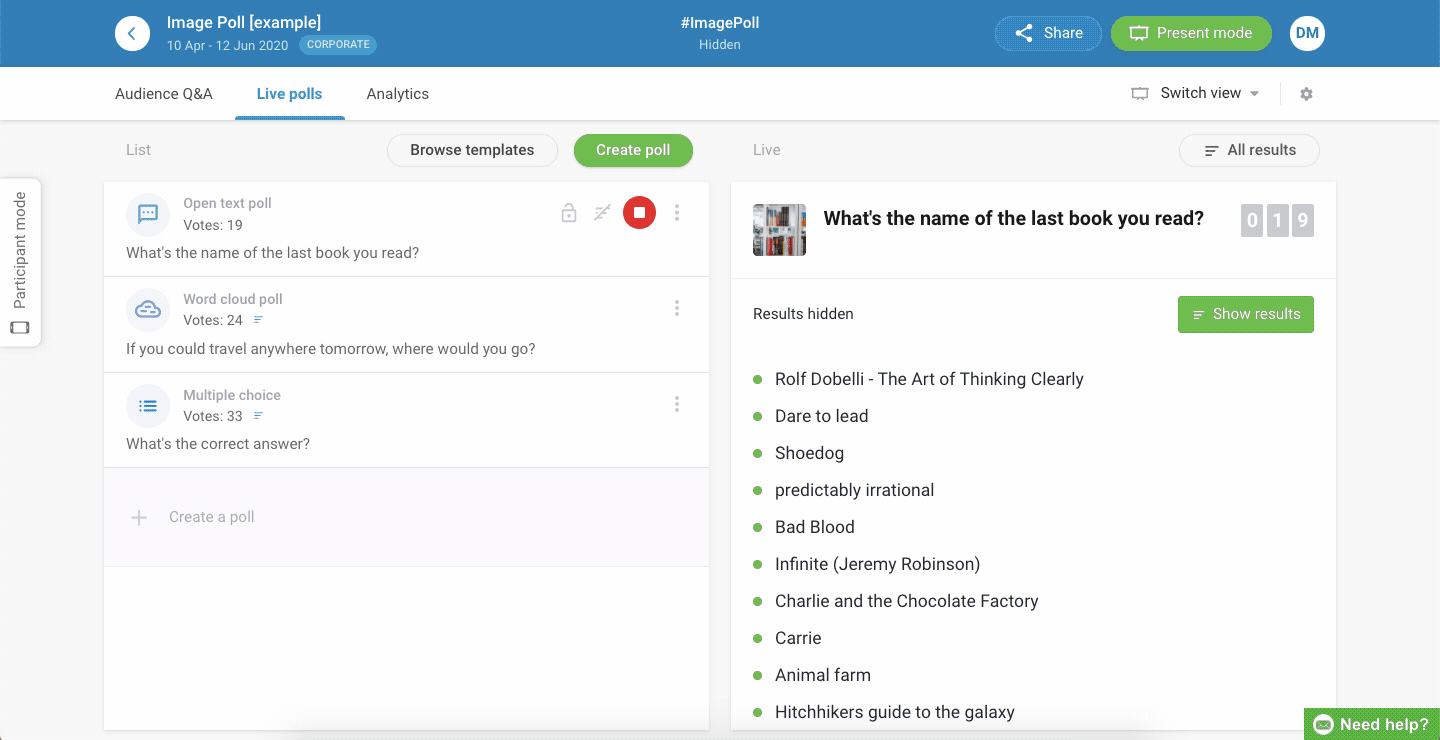 You can also log in as admin on your phone or tablet to use it as a remote control. Learn more about managing Slido from a secondary device.

To send test votes and questions, use the Participant mode directly from your Admin. It shows exactly what your participants will see on their devices.
On the day of the event, your participants can join with the event code, or you can send out the event link to your event.
Useful information:

Tip 1: Running polls during a presentation
You can use our Google Slides or PowerPoint integration (currently available only for EDU plans) to include Slido directly into your presentation. If you're presenting during a remote session, here's how you can set it up.

Tip 2: Adding images as multiple poll options
This functionality is not available yet, but we're looking into it.

Tip 3: Test it yourself
Here's how Participant mode and Present mode can look when embedded into a website. Play around by sending a question or voting in an image poll!
Curious about more?