Using the Slido integration for Slack, you can easily start collecting questions or ideas by creating your own Slido event or idea space directly in Slack.

In this article:
💡Make sure you invite @slido to the channel before you start

Start collecting questions and ideas
To create your Slido event or idea space, type /slido in any channel and select whether you'd like to collect questions or ideas.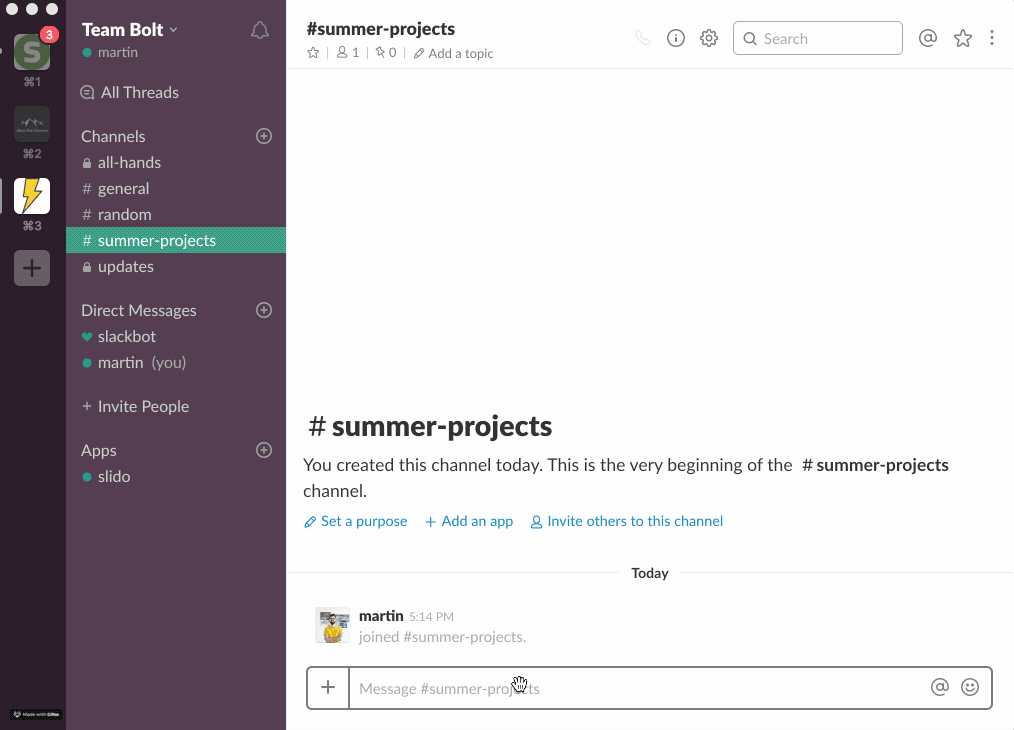 💡By clicking the settings link, you can customize the name or length of your Slido event

View and upvote what others posted
Once your Slido event or idea space is created, your colleagues can use Ask Question or Add Idea buttons to join the discussion. You can easily view and upvote questions and ideas by clicking "View all & Upvote" which takes you to the Slido app.

💡You can always choose to send questions and ideas anonymously

Share your existing Slido event or idea space
To post your existing Slido event or idea space to Slack, type in /slido share and simply select one from the list.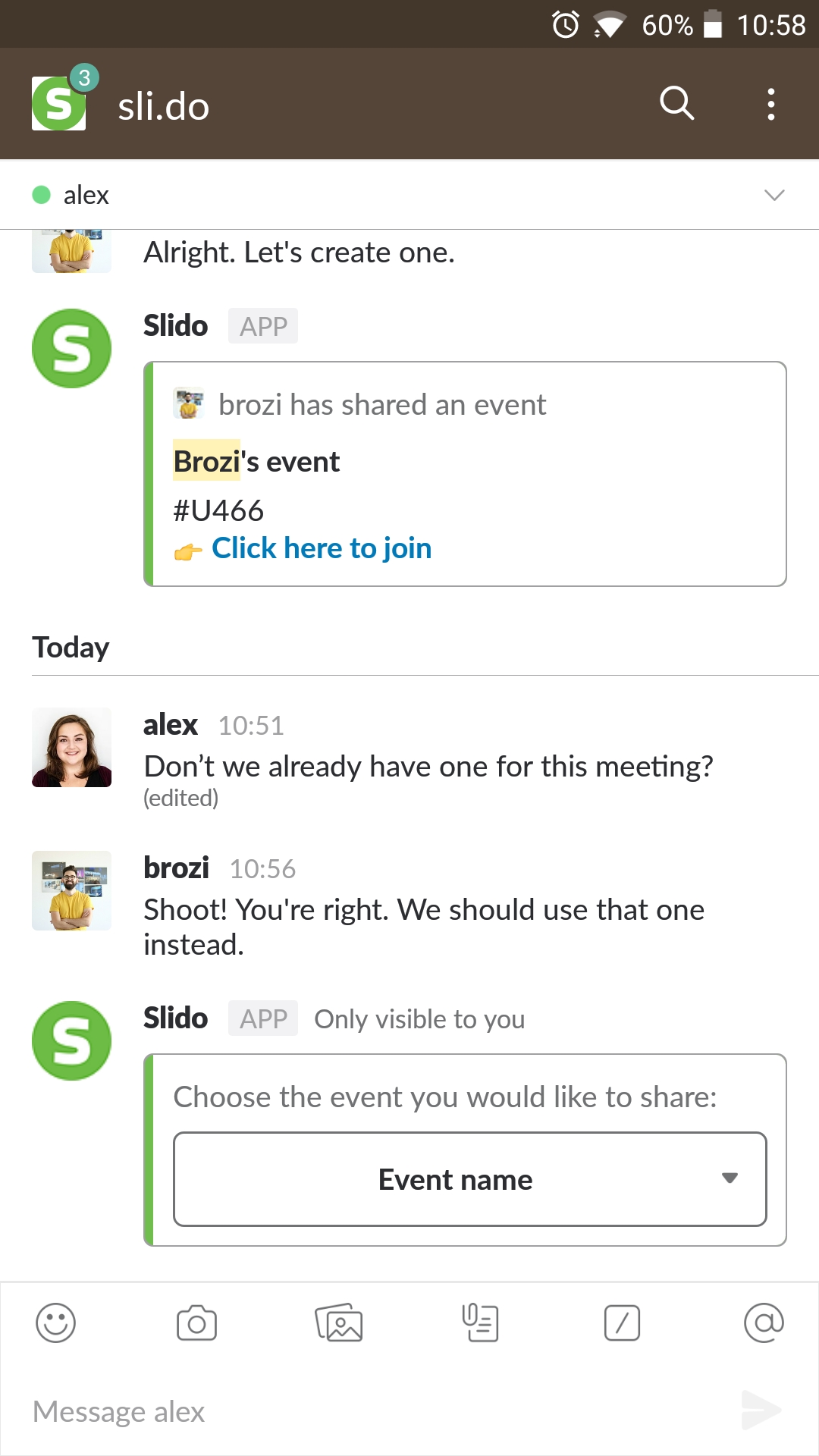 Useful tips
With moderation turned on, you can approve, reject or edit incoming questions directly in Slack
You can highlight or archive a live question directly in Slack
If you want to be notified about every incoming question, go to the channel's settings and turn on notifications
If you want someone else to moderate incoming questions, just invite them to your private channel
If your event has multiple rooms, you can't choose a specific room in Slack. All questions are collected in one channel but you can see to which room each question belongs.

Curious to learn more?