If you've created a duplicate account, started using your company's license or you simply stopped using Slido, you can delete it permanently. In case you are an owner of an annual license, you can change the ownership of the license.

💬 If you don't have the option to delete your account, contact us at
support@slido.com
and we'll do it for you.

List of data that will be deleted
By deleting your account, you will no longer be able to log in to your Slido account with your email address and password. Together with your account, the following data will be removed:
All created events and the event data (polls, questions)
Your personal information, billing information, and information about your plan recorded in your Slido account
All additional users will lose access to events that belong to your account
All additional users in case the account is an annual license owner account

Here are the steps to delete your account with all associated data:
Go to your profile menu in the top-right corner
Expand Delete Account and click the button
Type in your password to confirm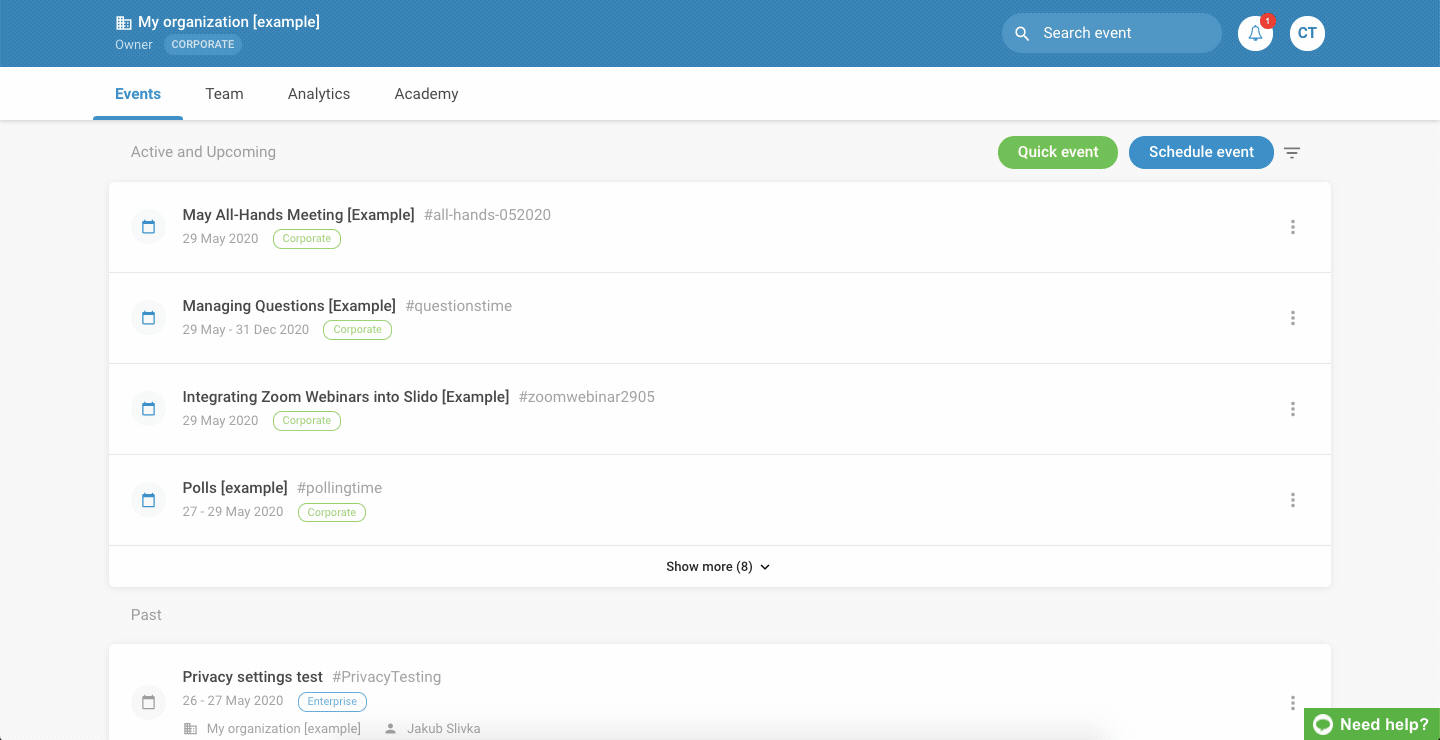 ⭐ Careful! Once you hit delete, it's gone forever.

Not having the option to delete your account?
If you're using either SSO or Google type of login, you won't be able to delete the account yourself. Send us an email to support@slido.com with an account deletion request and we'll do it for you.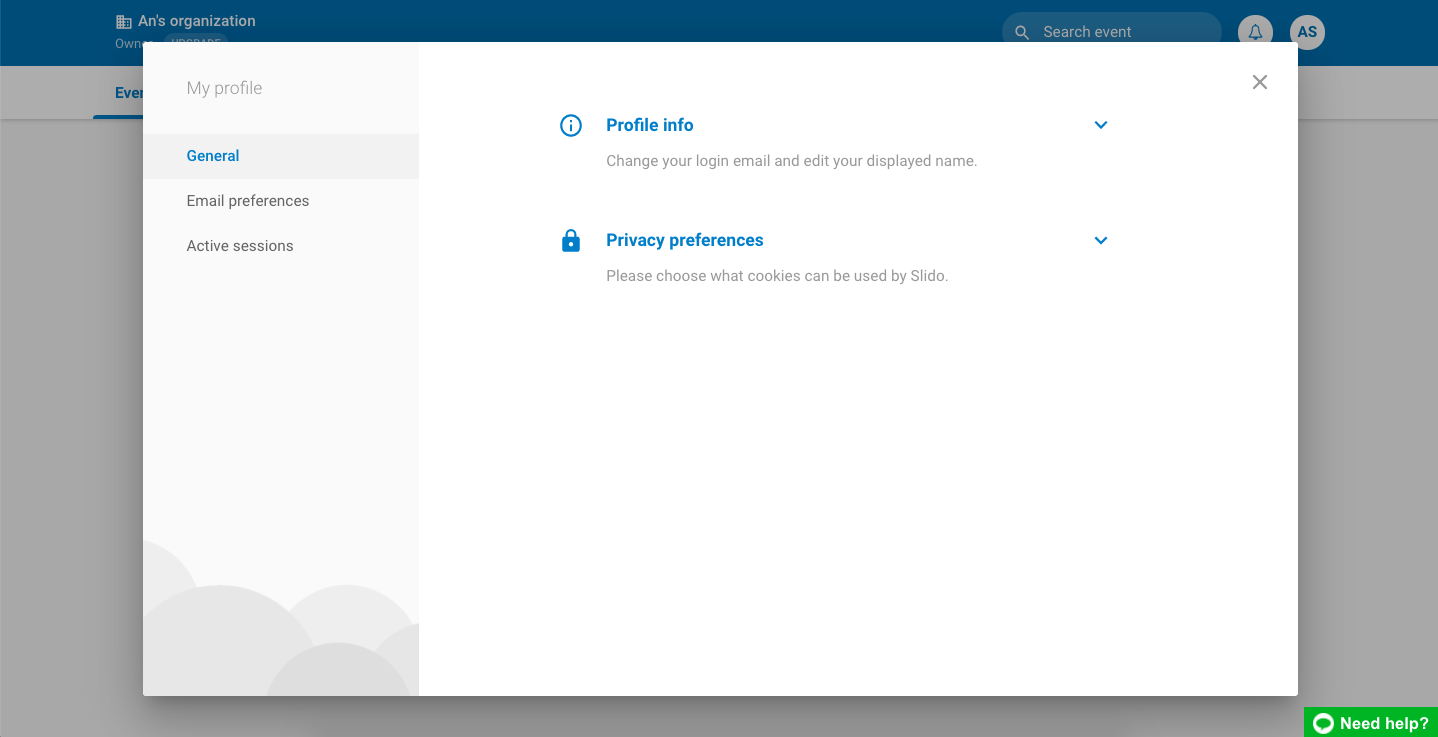 Curious about more?