Quizzes, polls, surveys, audience questions, and ideas can be all found Slido event. To prepare your Q&A, brainstorming session, or create polls and quizzes, log in to your account and click Schedule event. If you're in a hurry and want to set up an instant poll or quiz or crowdsource questions right away, select Quick event.
In this article:
Schedule a future event
Once you sign up or log in to your account, you'll be directed to your "Events" tab. If you want to set up your polls and quiz in before your meeting or event starts, click Schedule event. Then, select your event name and dates, and change your event code to get started: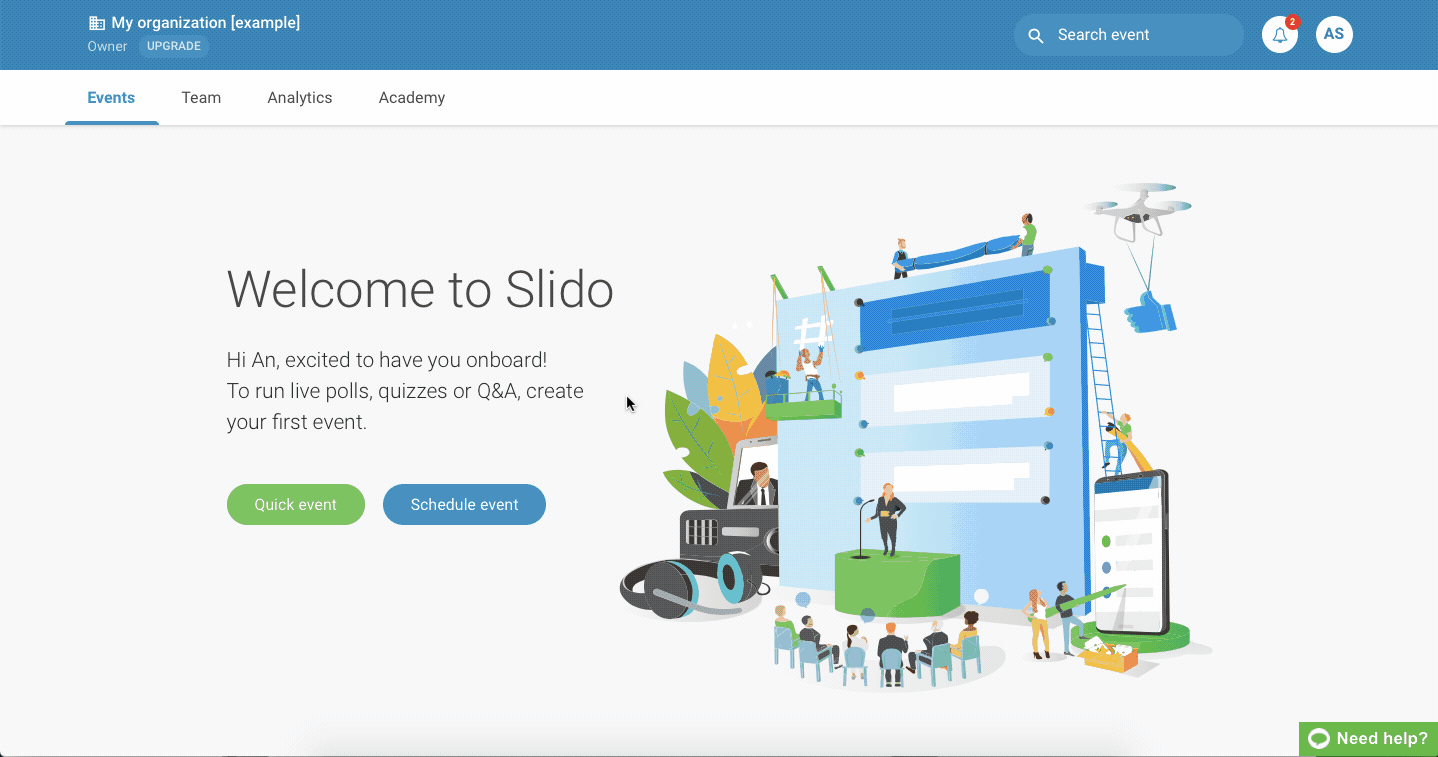 Now you can create your polls, quiz and set up your Q&A in Admin mode, and test everything out before your event starts.
Create a quick event
If you decided to check the understanding of your participants via a last-minute poll, or simply want to kick-off the team meeting with a fun ice-breaker, select Quick event. It will take you directly to the Present mode:
You can add your polls or start collecting questions right away.
Click the gear icon if you want to quickly copy the event link for your participants, disable Q&A if you're using polls or quizzes only, or go to Admin mode for additional settings.

If it's your first time using Slido, you can find the buttons in the middle of your screen. In case you already have some events created, you can find the Create event button in the upper right corner of your Events tab after you log in to Slido.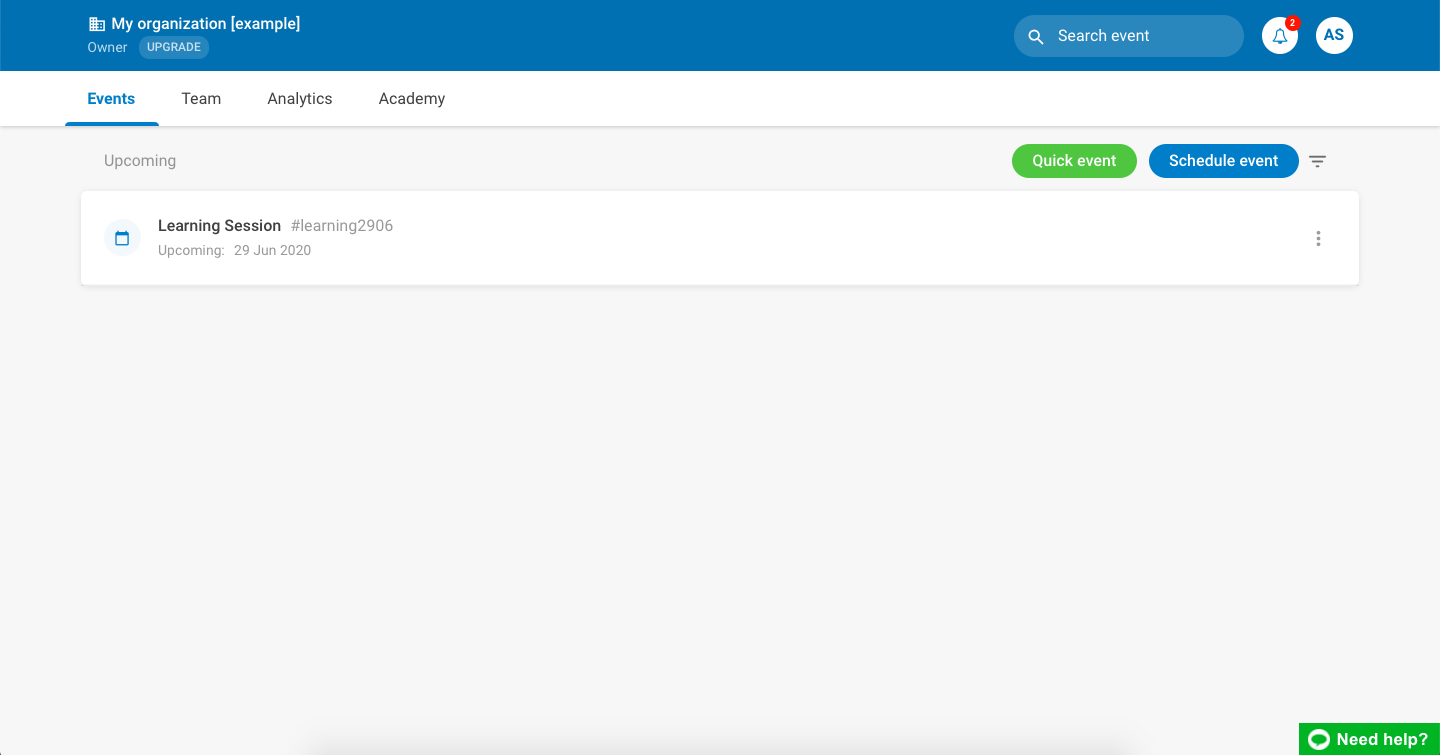 Curious about more?