Switcher for Mac or Windows is a free desktop app that allows you to seamlessly integrate Slido with your slides or any other presentation formats such as Prezi, Keynote, PDF or Microsoft's Office 365.
It is especially useful if you're a solo presenter or using only one computer at your event. Using Switcher, you can display Slido polls or questions remotely using your smartphone as a remote control.
💡 Switcher is free. You can use it with all our plans.
In this article:
Set up Switcher
Download and launch the Switcher
Sign in with your Slido account and select your event
Let the Switcher run in the background
⭐Remember to connect your computer that runs Switcher to the projector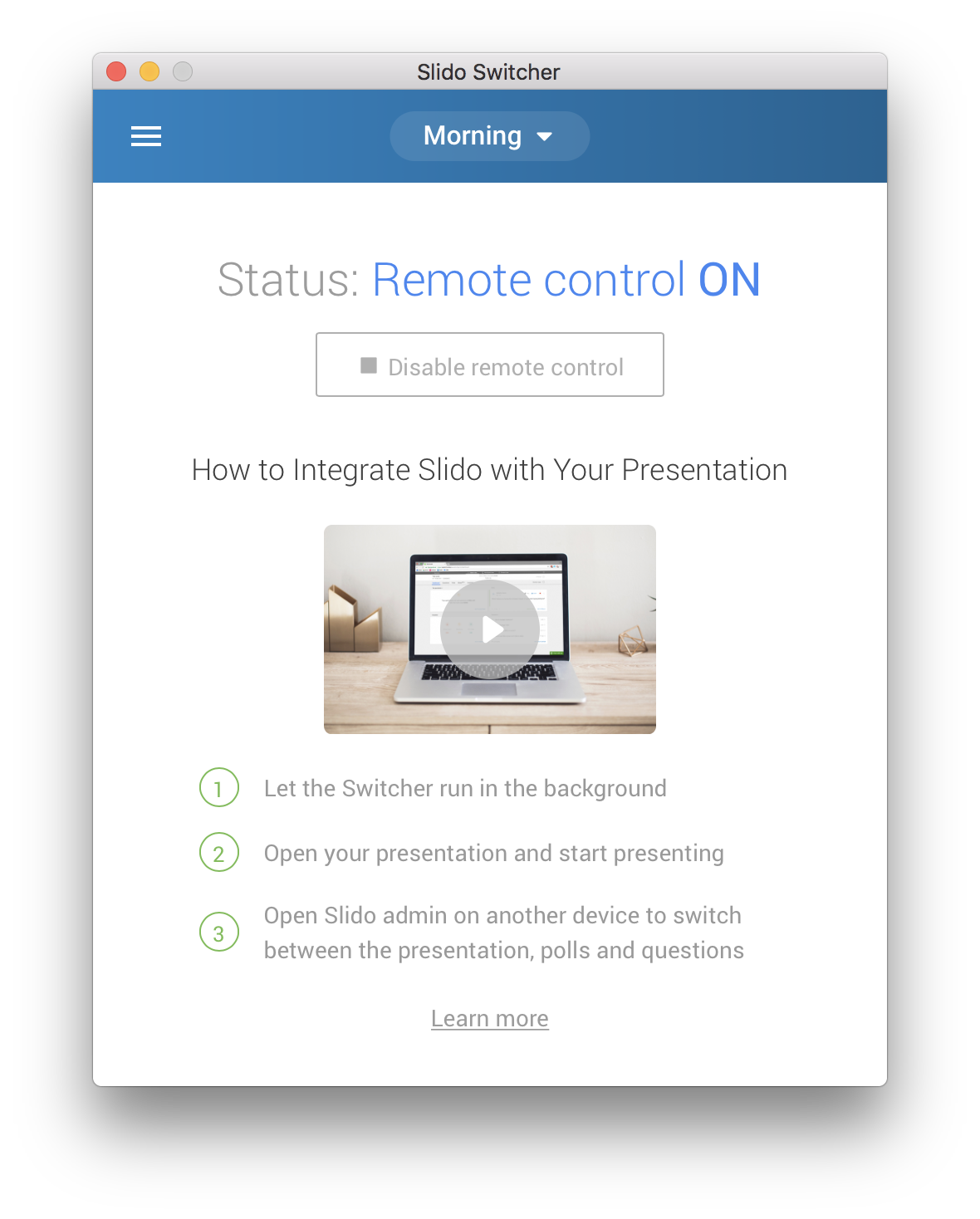 Start your presentation
You can now open your PowerPoint, Keynote or PDF slides and start presenting on fullscreen.

Use your smartphone as a remote control
Log in and access Slido Admin view on your secondary device such as your smartphone, tablet or a computer. You can think of it as the remote control.
💡You can access your Admin also from our native app for Android or iOS

Activate polls
You can activate polls during the presentation at any time and display them live to your audience on the screen as well as their mobile devices. Click play to activate the poll and click stop to return back to your presentation.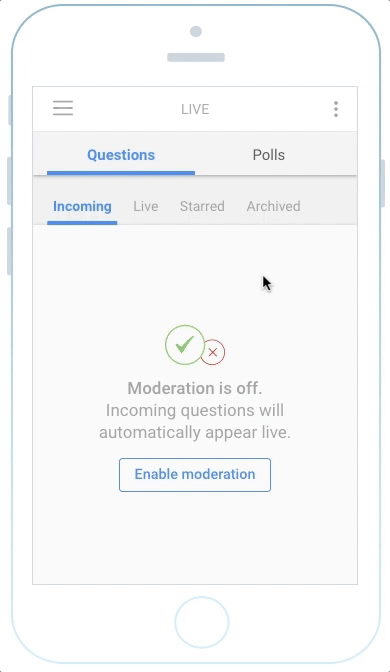 Switch to questions
If you want to display questions from your remote or a computer, simply click the presentation icon and select Questions. If you'd like to go back to your presentation, click back on the presentation icon and choose Presentation.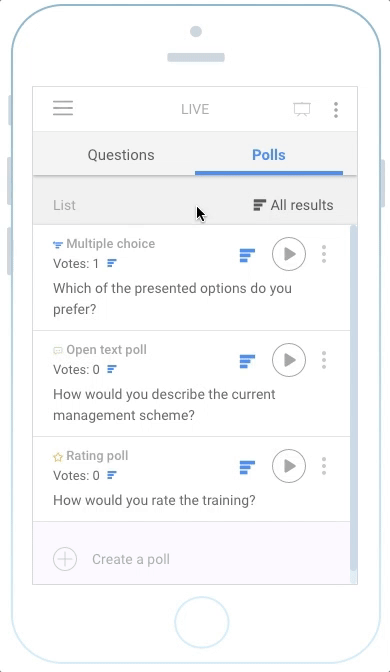 🚀Use a keyboard shortcut Ctrl + Alt + D for Windows or Ctrl + Option/Alt + D for Mac to display Slido

Switcher troubleshooting
Having issues downloading or running Switcher on your computer? Check out this article.
It will help you solve the following situations:
I can't download Switcher
Switcher doesn't load
Switcher is offline
I can't see "Switch button" or "Switch to presentation" option on the secondary device
Switcher is not switching between Slido and the presentation
Compatibility with other software/devices
💡We recommend using the standard desktop version of Internet Explorer with your
Office 365

Downloads
Curious about more?