If you're organizing an event with multiple rooms or you're expecting a bigger audience, you might need an additional administrator to help you approve questions or activate polls.
You can share your event with as many guests as you need. A guest can only be added to a single event at a time within the same organization and can't access event settings.
In this article:
Invite guests to your event
You can invite additional administrators to the event by email or using a shareable link.
To send an email invitation to a guest:
Open Settings and select Share access
Type in the email address of the person you'd like to add
Select invite to send the email invitation
If you wish to enable a shareable link, simply toggle in the option, copy the link and share it via email or your preferred communication tool.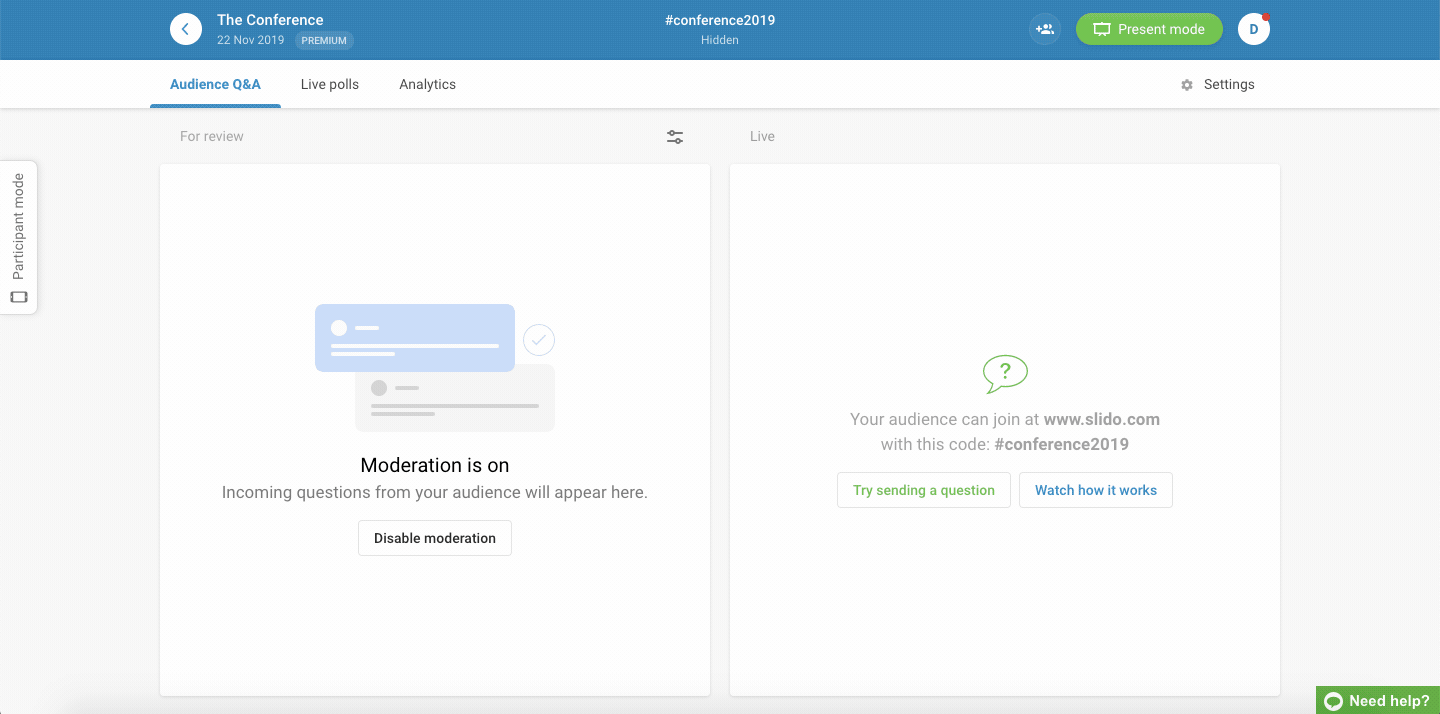 Invite guests when Single Sign On is set for your Slido Organization
If you're using SSO for your Slido organization, you can only invite people who are already members of the organization. To allow guests to log in without SSO, the organization owner needs to enable the option Exclude guests from SSO in the Member SAML/SSO settings under Organization settings.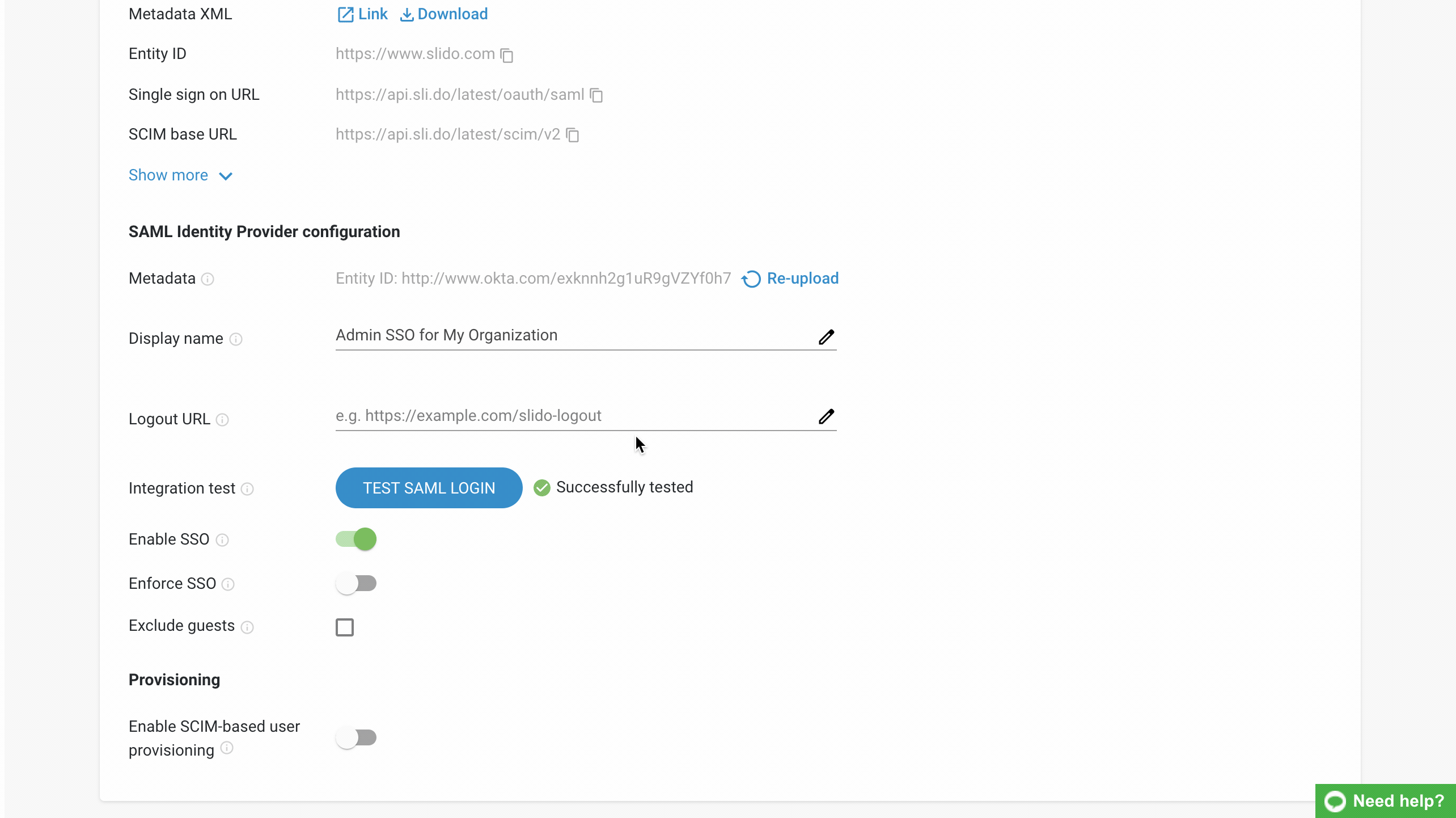 ⭐ Only the owner of Slido organization can change the
SSO settings
.

Manage guests
If the guest's email invitation expired, you can simply resend it or revoke it. You can also revoke access of any existing guests.
In Settings go to Share access
Click the three vertical dots next to the added admin
Select Revoke access/Resend invite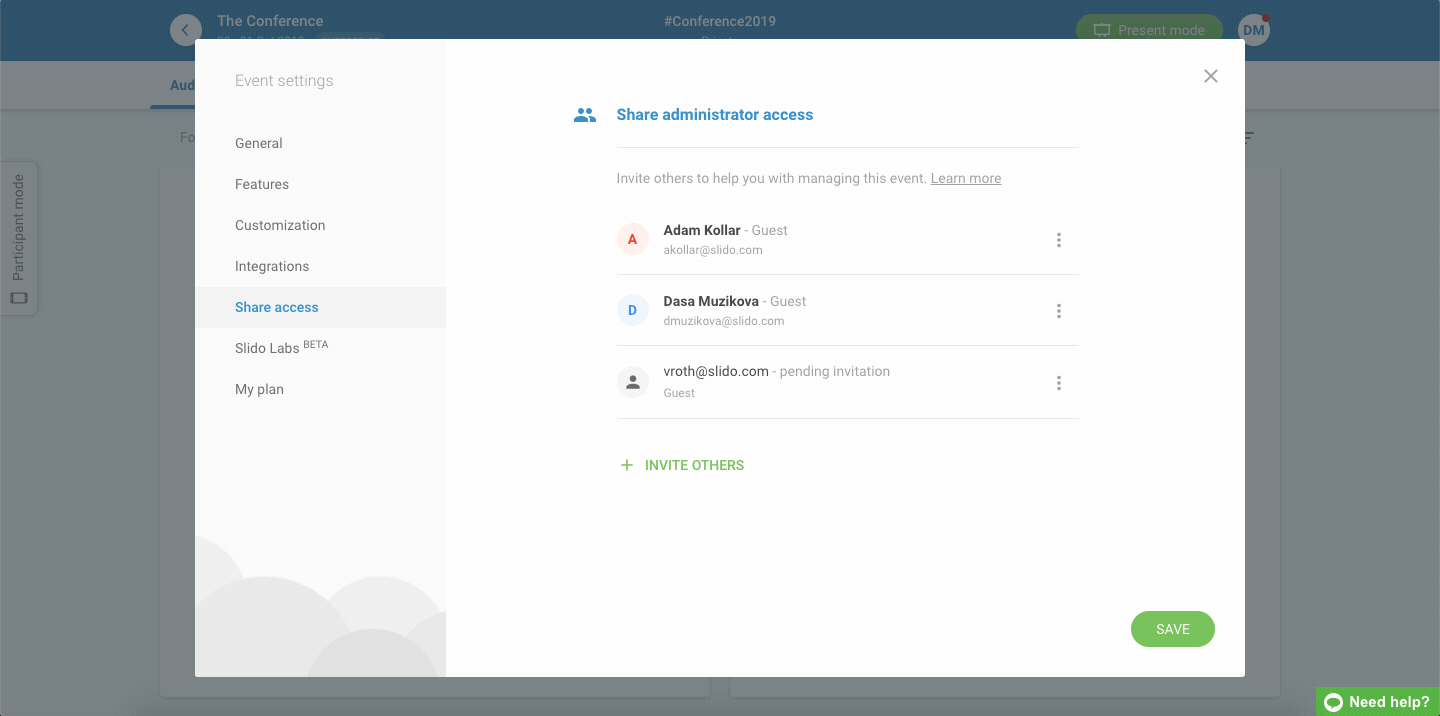 Guest competencies
People you invite to help with your event can do all the actions related to running Q&A, Polls and Ideas. They can't access and change event settings.

✅ Guests can:

Moderate, archive, answer, label, highlight or delete questions
Activate, edit or create new polls
Activate, edit or create new ideas
Access event Analytics
Download exports

❌ Guests can't:

Change the event code or event dates
Change the privacy settings
Create, turn on and turn off multiple rooms
Add event branding
Access event Settings
⭐ If the guest is already a member of the Slido organization, they can access and change event settings. They keep their organizational rights and role.
Useful tips and troubleshooting
Curious about more?