Using the Slido integration for Slack, you can manage all incoming questions and ideas in a private channel. Also, you can invite your colleagues to help you approve and discuss them in threads.
💡Do you need to add and authorize Slido app first? Start
here
.
In this article:
Set up a private channel
Create a private channel and invite Slido app to join.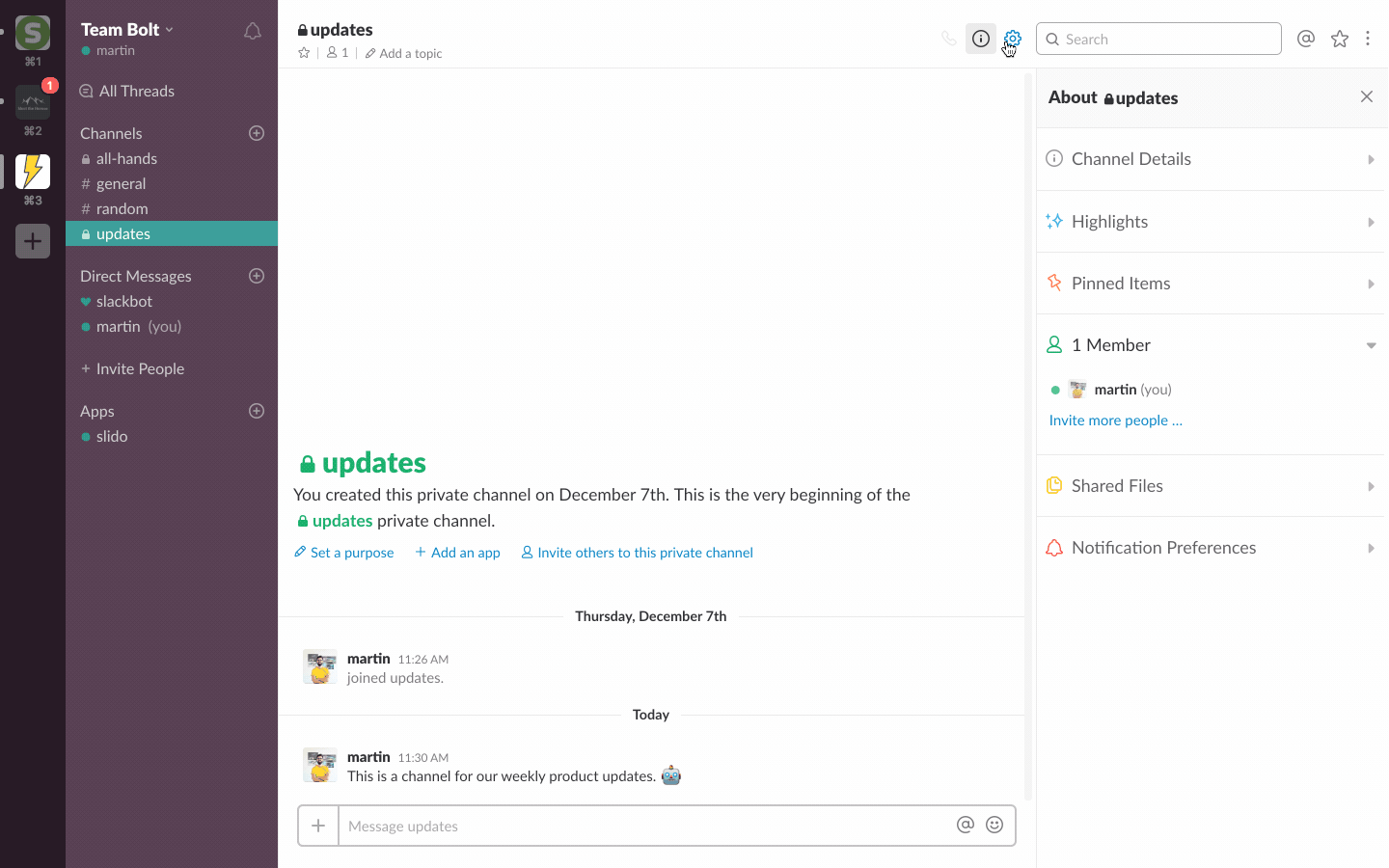 💡To manage questions, you need to use a private channel. Public channels don't work.
Select your event
To start receiving new questions and ideas in your dedicated private channel, simply select your event from the list.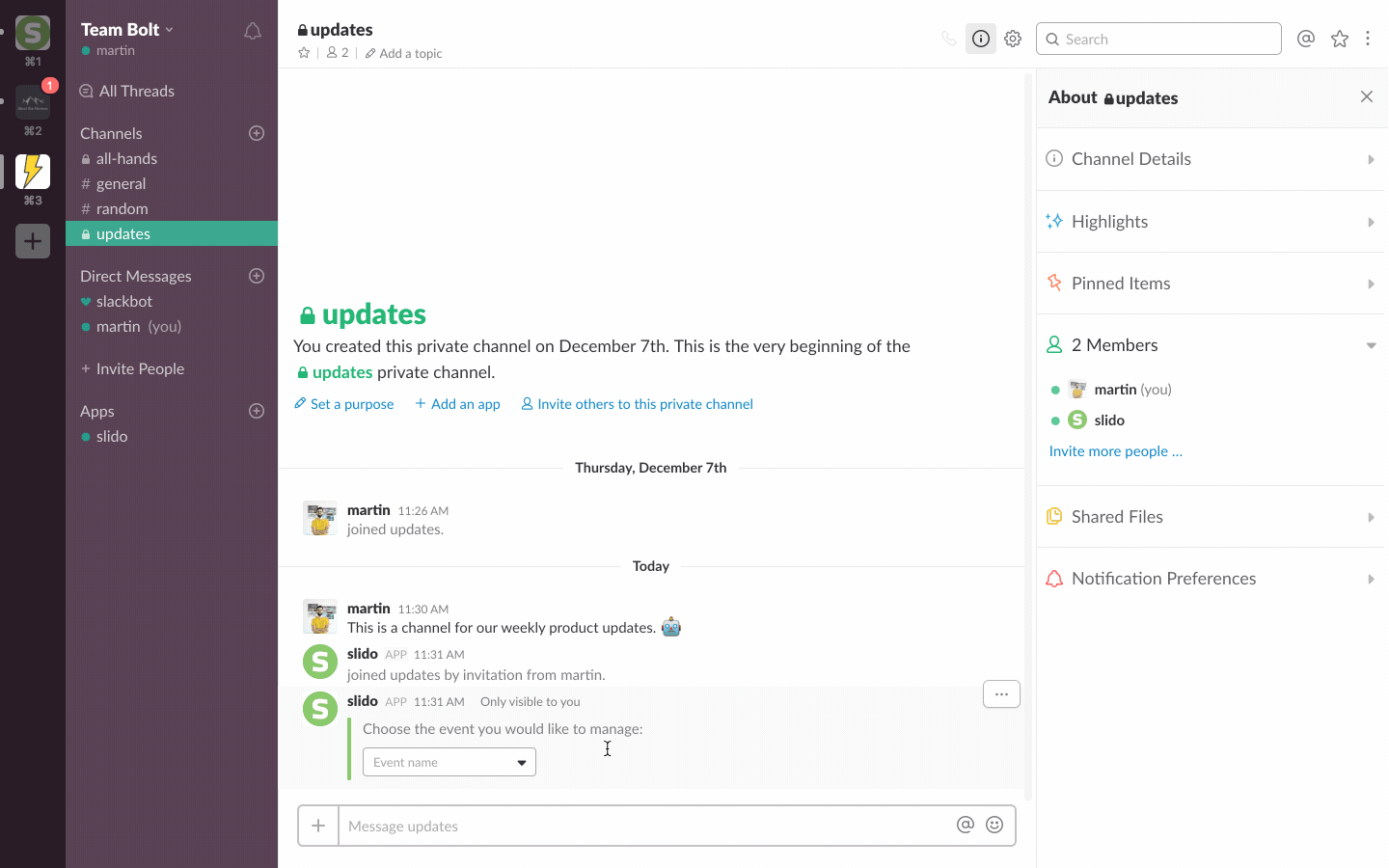 💡To choose a different Slido event, type /slido manage
Enable moderation to approve questions
Go to slido.com, log in to Admin and enable moderation so once the questions start flowing into your private channel, you can easily approve or dismiss them.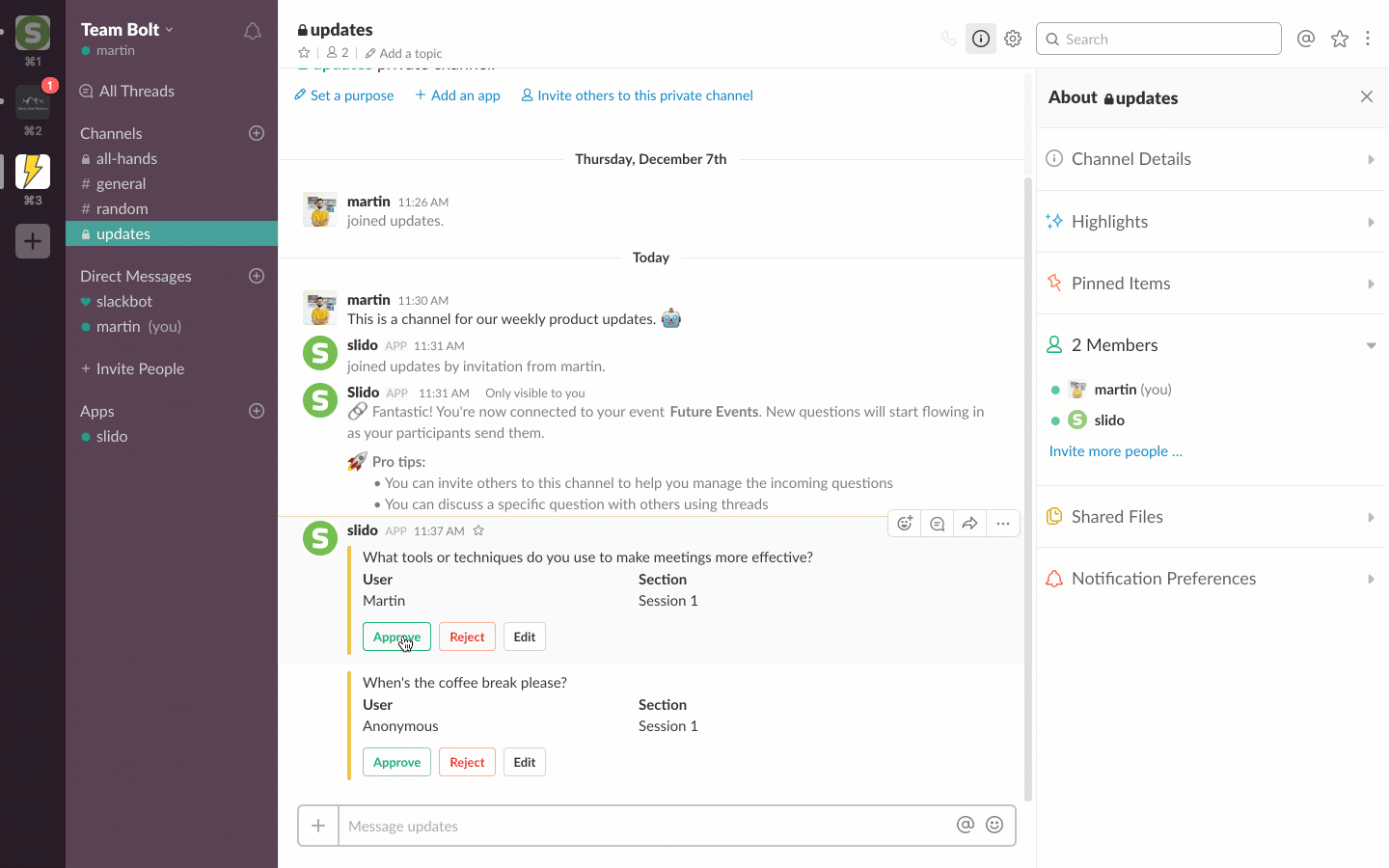 🚀 To fix any typos or mistakes, simply hit the edit button

Curious to learn more?