When setting your dates, make sure they match the dates of your actual event so the participants can easily join it and send their questions and ideas or vote in polls.
You can set everything up in advance, test it and have access to your data anytime.

In this article:
Select or change the dates
For one-time plans (Basic, Private, Pro, and Premium), the maximum length between your start date and end date is 7 days. If you're using the annual license (Internal, Corporate, Enterprise), your events can last up to 12 months.

To set up event dates:
In your event, go to Settings
Stay in General - Basic information
Select the start and end date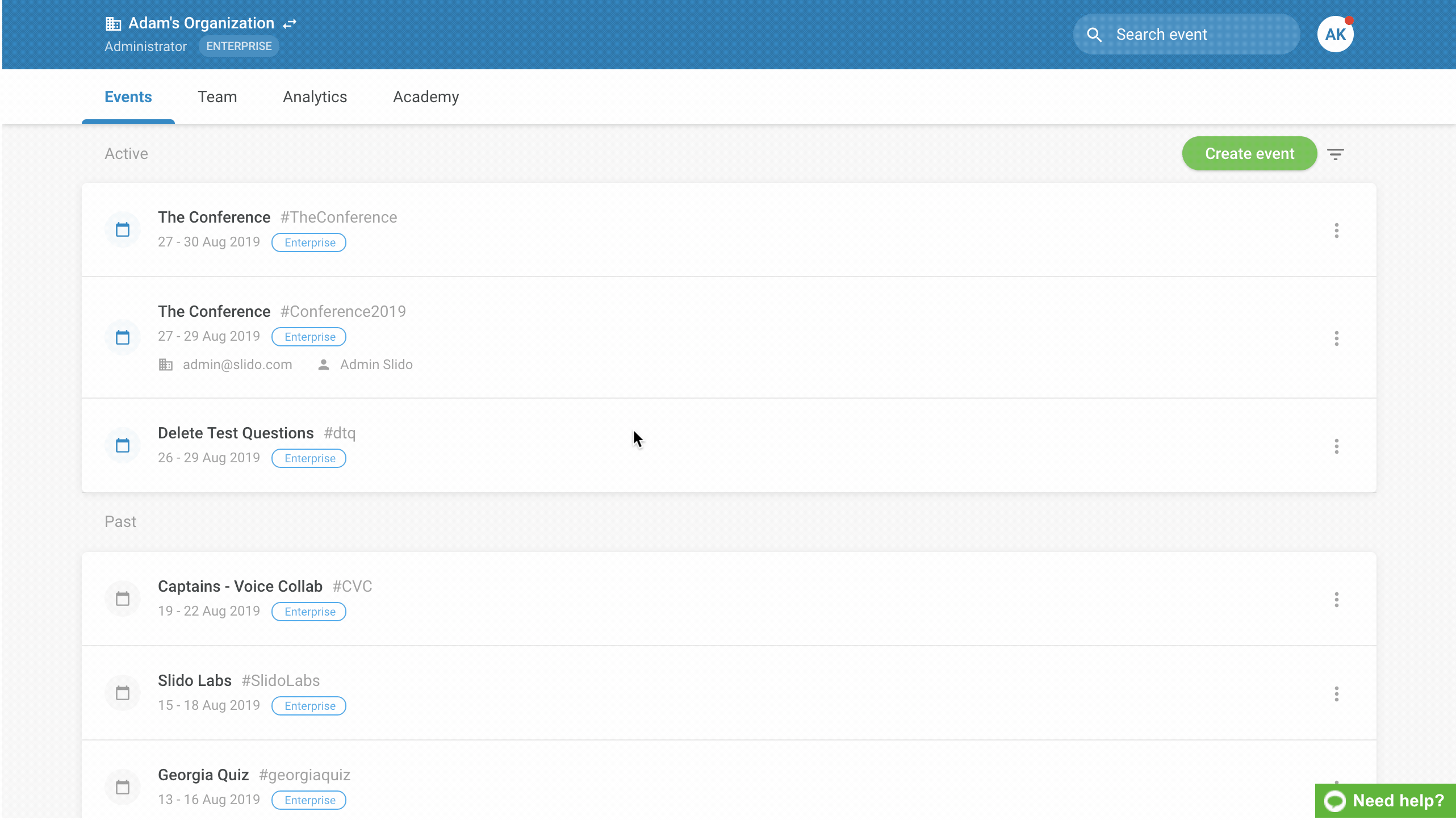 💡 Event dates are the timeframe during which participants can join the event using your unique
event code
.
Setting up and testing in advance
As an admin, you are able to access your event and work with it at any time. Feel free to set everything up before the actual event takes place, test it out, and access the data whenever you need it once the event is over!
Here are a couple of resources to help you out with it:

FAQ: When trying to join my event for testing, I'm getting the error "Sorry, there is no such event active right now" - what am I doing wrong?
If you see this error, it means that your event isn't active yet (the event dates are set for the future). No worries, your participants will be able to join the event without a problem when the time comes!

If you simply wish to test the event beforehand, try using our Participant mode pop-up on the left side of your admin view. If you wish for your audience to access the event before it actually takes place, feel free to share your unique event link with them.

Activation of your event
Your event will be accessible via the event code during the dates you set up in Settings. There's no need to worry about the activation of your event while you're testing.
🚀 Example
If you're planning an event which takes place on 26 - 30 September, you can purchase a one-time event (Private, Pro, Premium) anytime before 26 September and set up the dates to match your actual event. Your 7 days will activate on 26 September, which is the day you set up as a start date.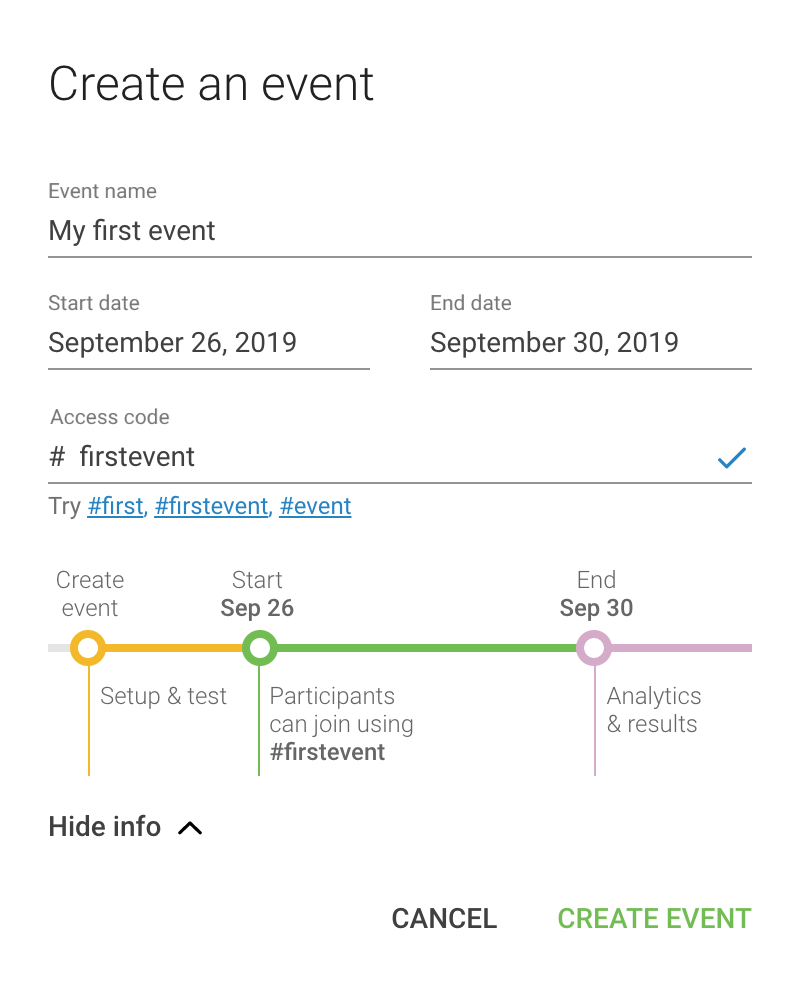 🚀
Share the direct link
to the event with your participants if you need to crowdsource questions
beforehand or collect feedback after the event is over.
Closing your event
The event officially closes at midnight on the end date which you set up. However, as we understand your remote participants might engage with the event from outside your timezone, a buffer makes every event accessible for another 24 hours.
If you wish to close the event instantly, choose one of the following options:
Closing questions for new submissions and deactivating your polls.
Data availability
You have access to your event and data associated with it anytime unless you delete your event.
Check your statistics in the Analytics section and export your questions and poll results at any moment before, during and after the event. Your stats never expire.
💡 Data exports are available in all paid plans.
Curious to learn more?