Sharing a Slido event before it actually takes place can help you crowdsource the most popular questions. This allows you to create engaging content and work with the audience interactively.
Hover over the Share button
Click on Share link with participants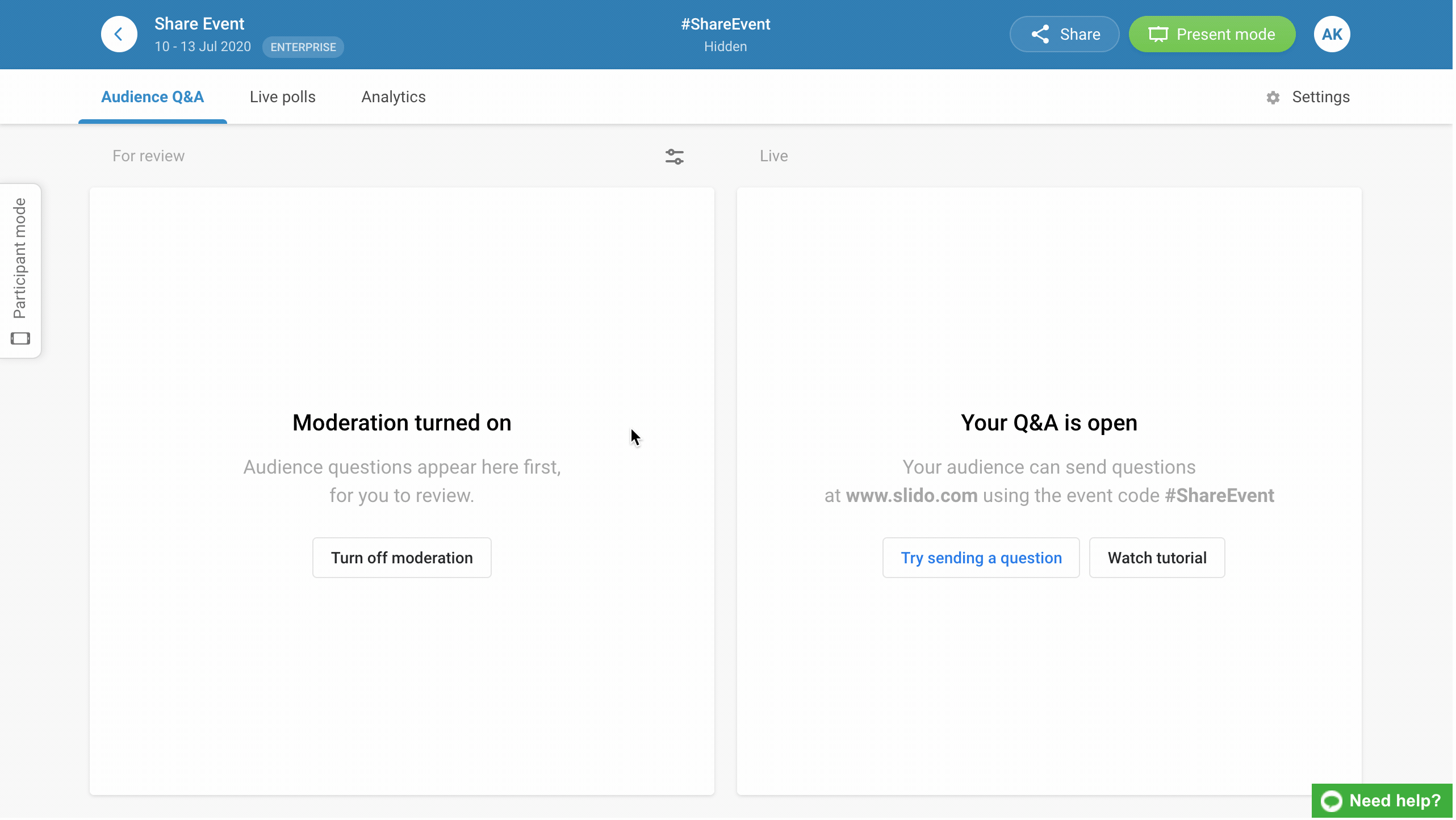 ⭐ Then, send out the link to your participants or colleagues so they can post their questions in advance!
Curious about more?