Surveys allow you to ask multiple poll questions at the same time. With surveys, you can group several polls, even of a different type, and let your participants respond to them at once. It's also a great way to ask for feedback.
In this article:
Create a survey
To create a feedback survey, multiple-items rating or multiple choice poll with "other" option:
Go to Polls
Click Create poll and select Survey
Fill in the details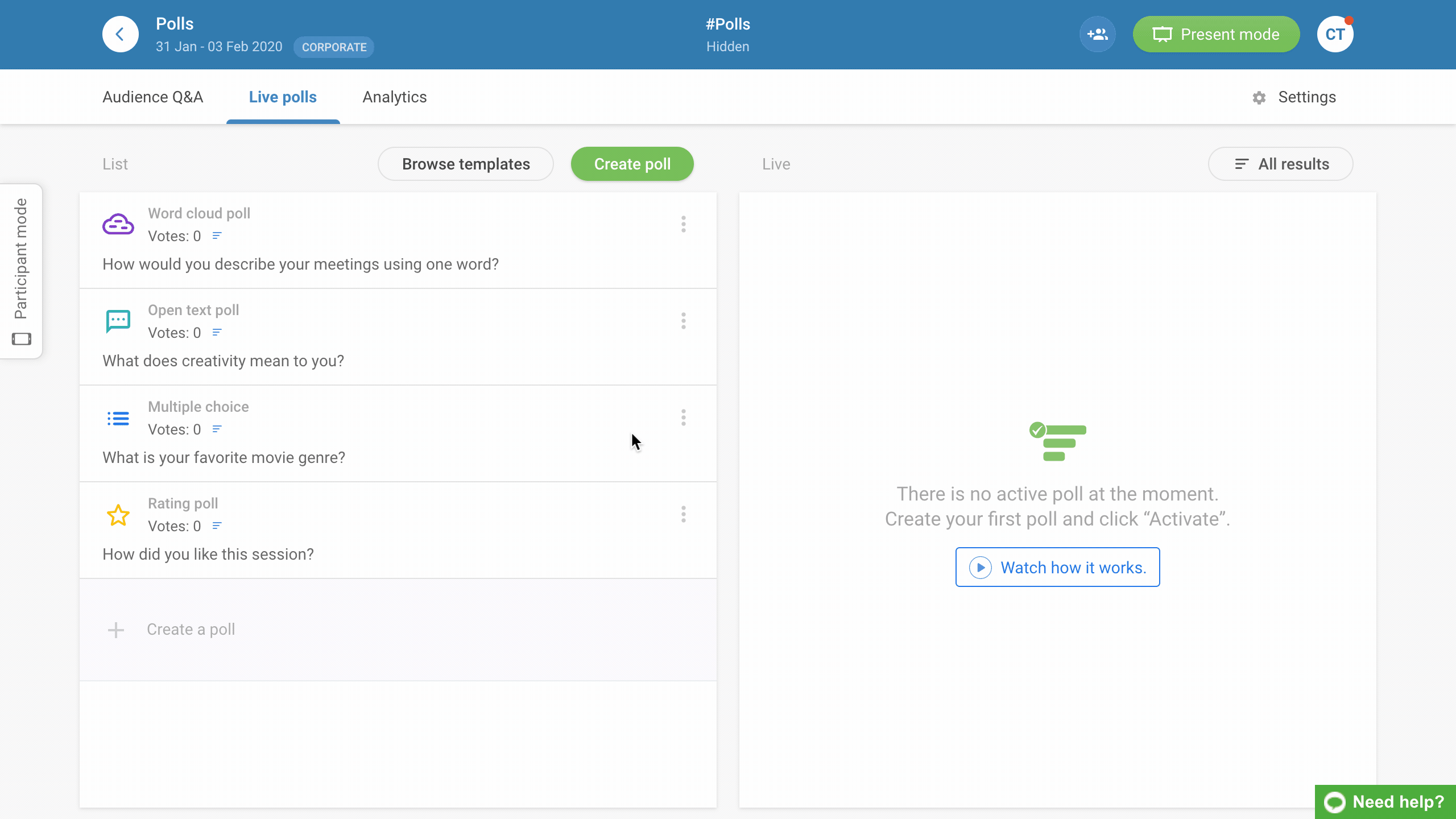 ⭐ At the moment, it isn't possible to set up a mandatory survey question.
Edit and re-order poll questions in a Survey
Click the three vertical dots next to the Survey to edit its content or simply drag and drop your poll questions in the survey to change their order.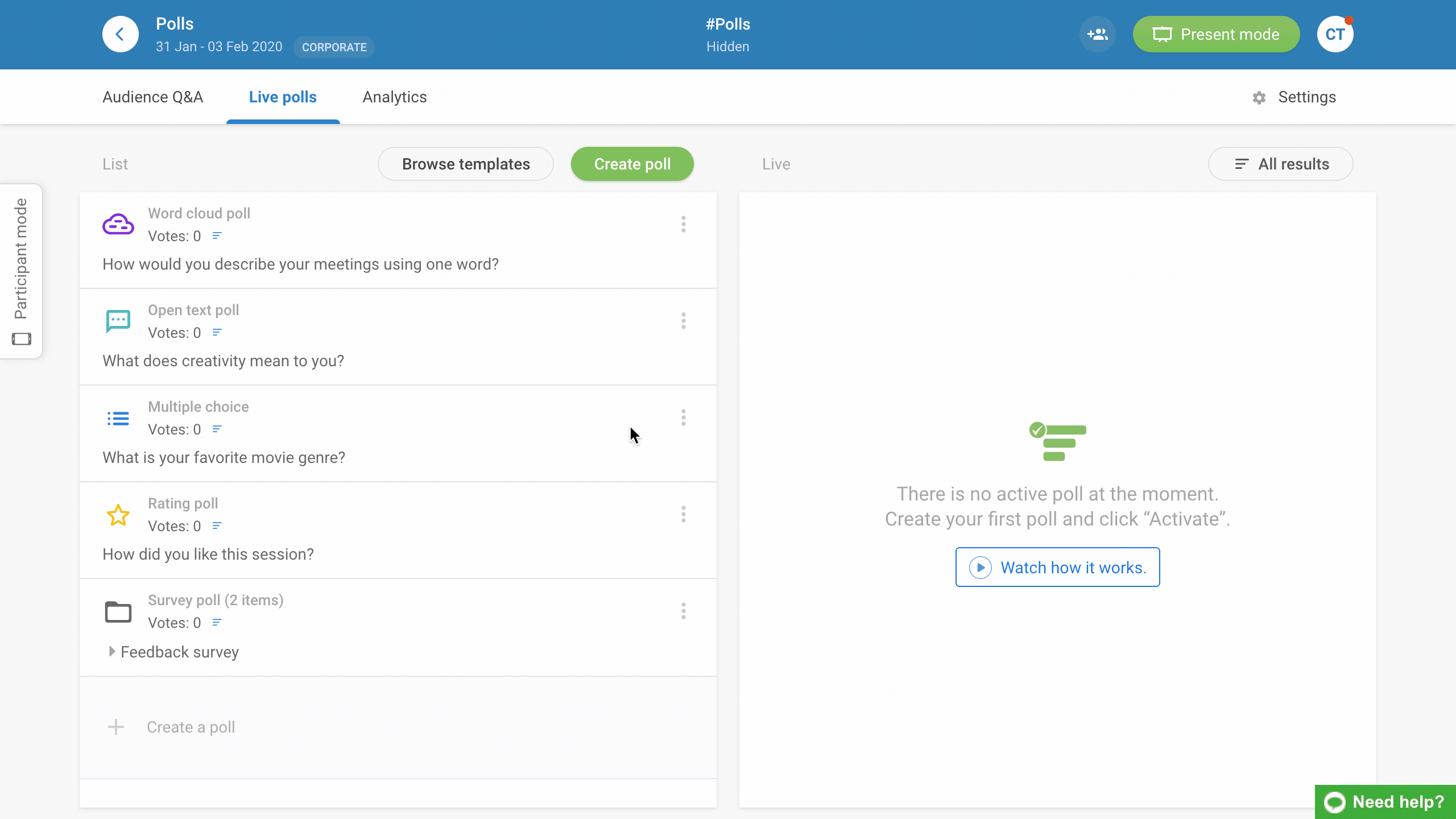 🚀 Changes appear immediately in all modes even if the survey is activated

Activate a Survey
To activate your survey, click the play icon next to it. Once you do that, the survey will show all questions on the participant devices.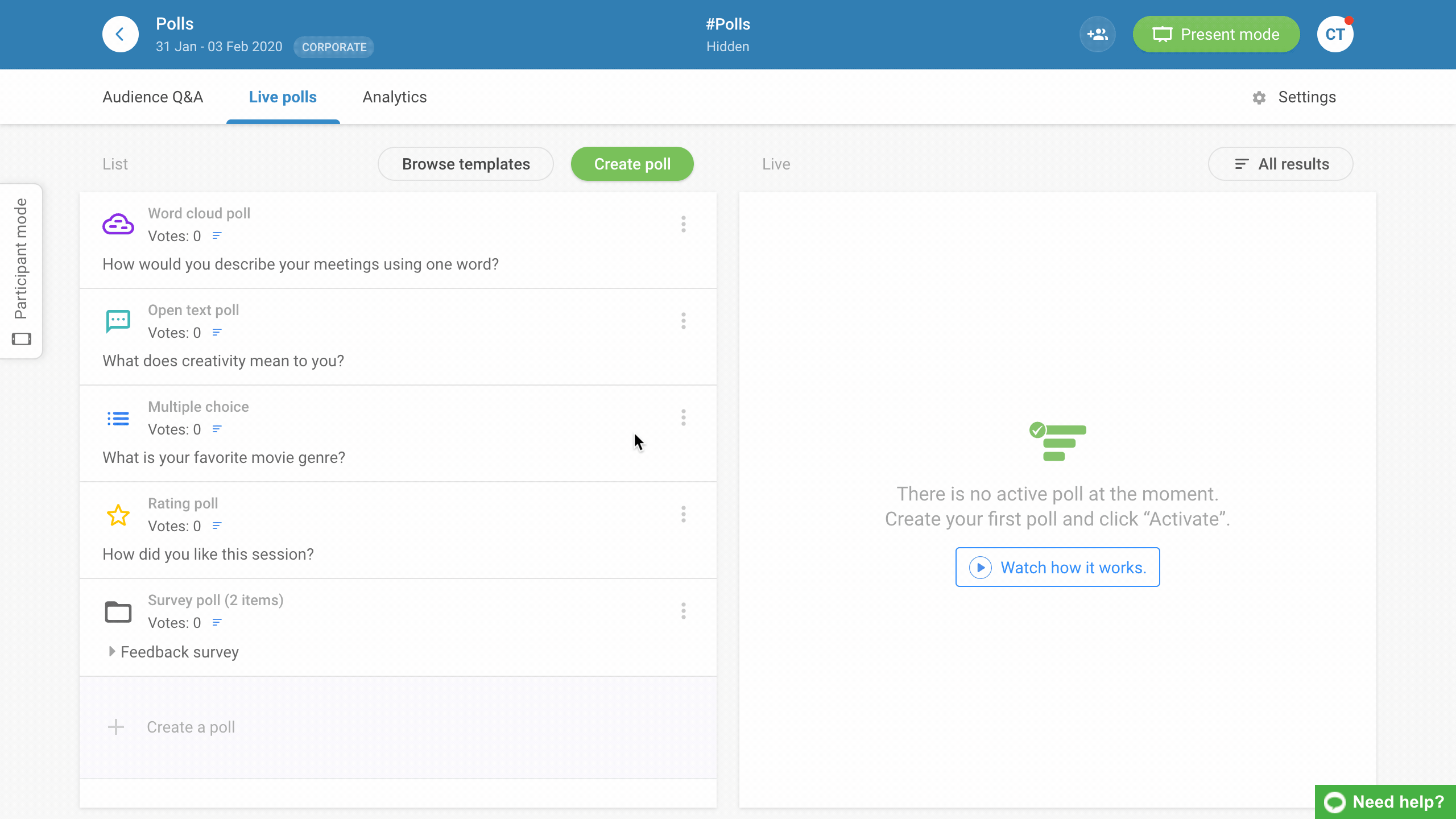 💡 Results don't show on participants' devices, only on Present mode.
Display Survey results
You can display the results for only one poll question at a time on the Present mode. Just click the arrow next to the poll question when you're ready to show the results.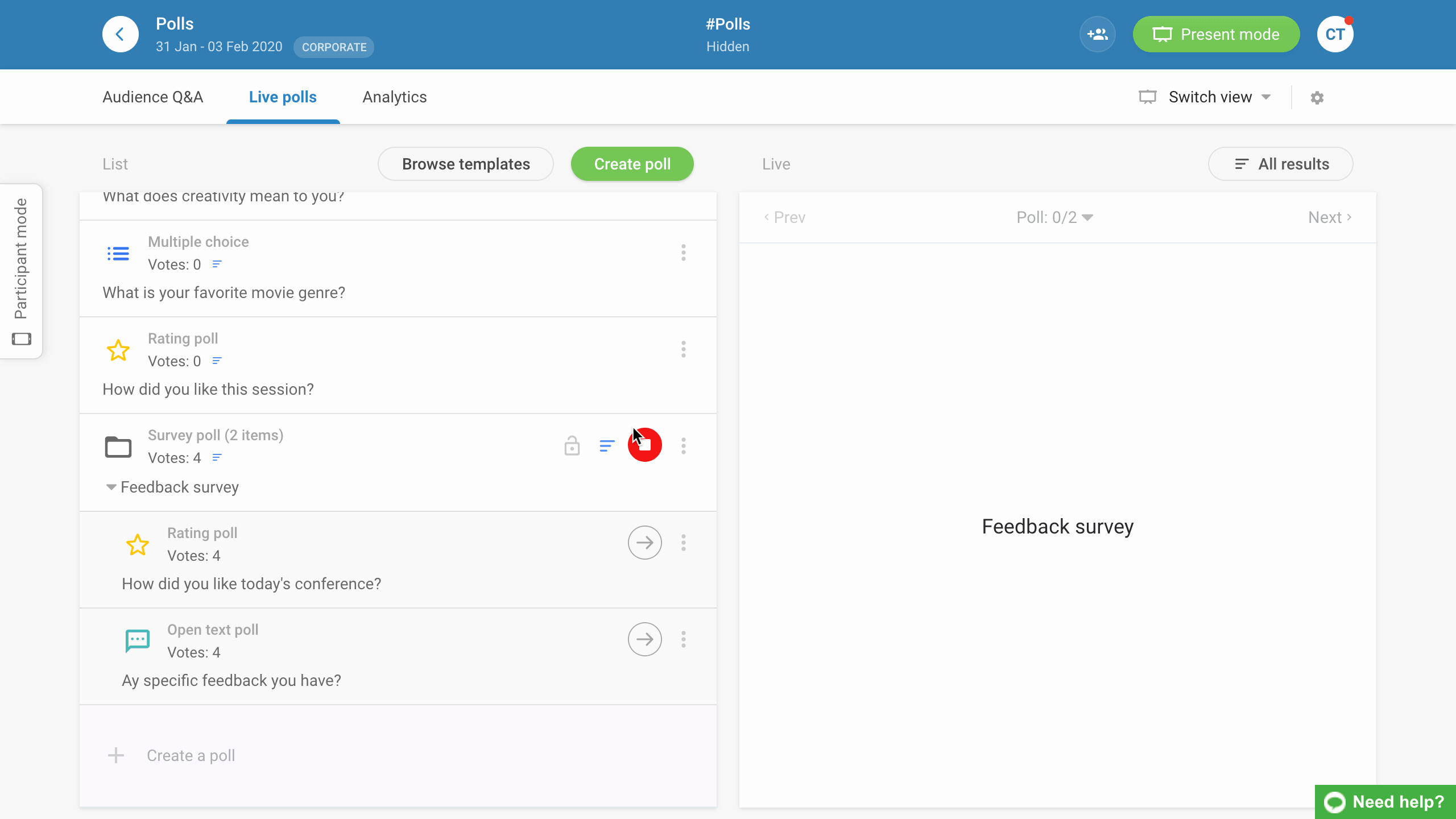 This is what the results look like on Present mode: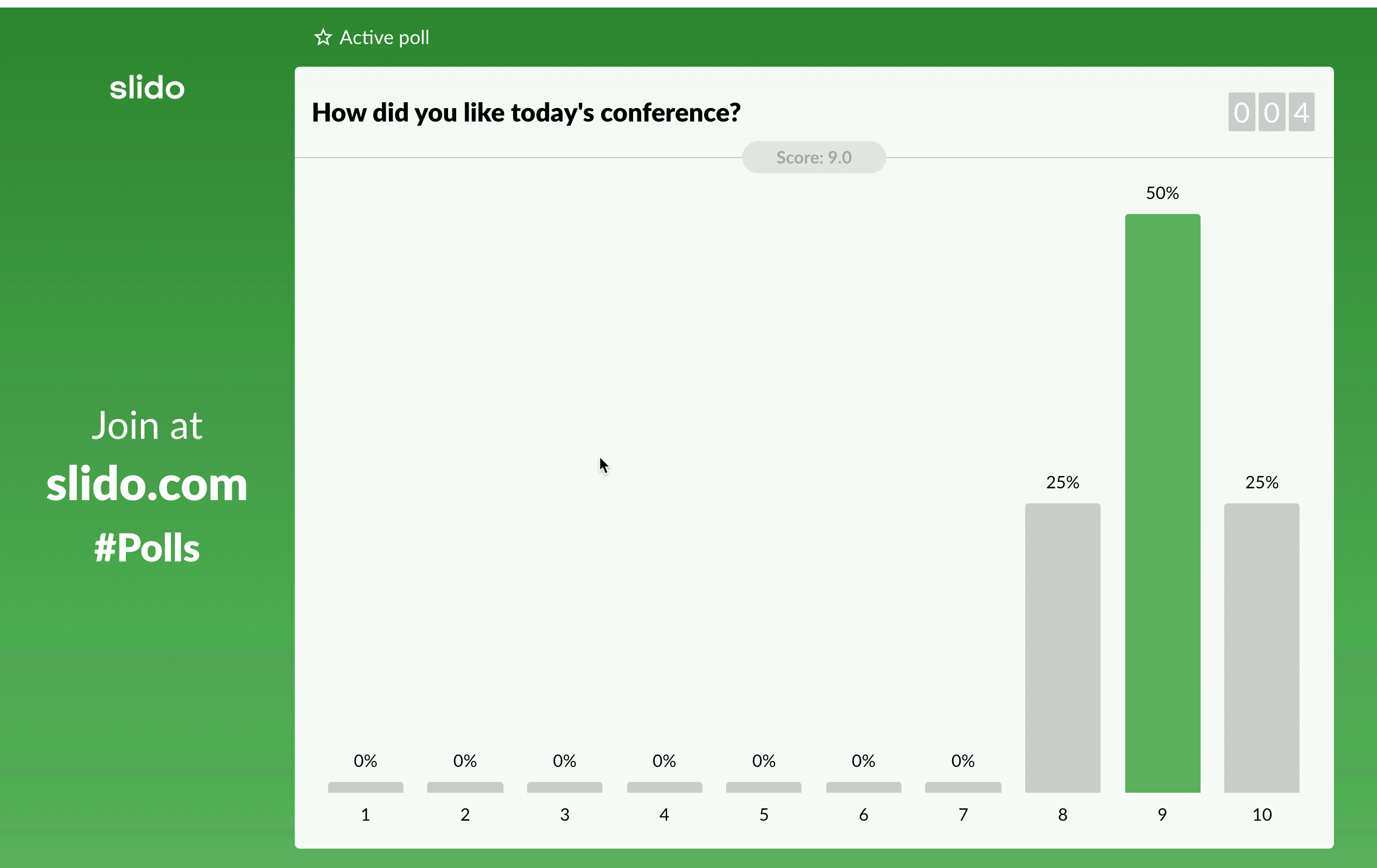 🚀
You can share the
event link
to your event once your presentation or meeting is over to collect feedback.

Share a Survey using permanent link
If needed, you can share your survey with the audience using a direct link. This can especially be useful if you're aiming to collect feedback once your event or meeting is over.
Click the vertical dots next to the survey and select Share
Simply send the Direct link via email or share it on social media

Merge your polls into a survey
If you've created individual polls but would actually like to have them grouped under one survey instead, you can merge them with only a couple of simple clicks.
All the data you already gathered in your individual polls will also carry over to the merged survey.
Select the polls you wish to merge
Click the "Merge into survey" button
Confirm by hitting "Merge"

Curious about more?