Adding Slido in the Cisco Webex Meeting or Cisco Webex Event allows your audience to submit questions, share ideas, or vote in polls directly in the Cisco Webex desktop app. You can now easily involve everyone in the conversation by adding Slido Participant mode as multimedia.
💡 Adding multimedia is only possible for hosts with the Webex native app for Windows or Mac. The web version doesn't have this option.
In this article:
Get your Slido event link
To add Slido into the Cisco Webex Meetings or Cisco Webex Events, you need to copy your Slido event link first. You can find it under the "Share" button in your event Admin mode.
If you haven't created an event first, here's a quick tutorial with all the steps:
Log in to your Slido account and click "Schedule event"
Add a title of your event, set your dates, and customize your event code
Hit Save
Navigate to the "Share" button in the upper right corner and click "Share link with participants"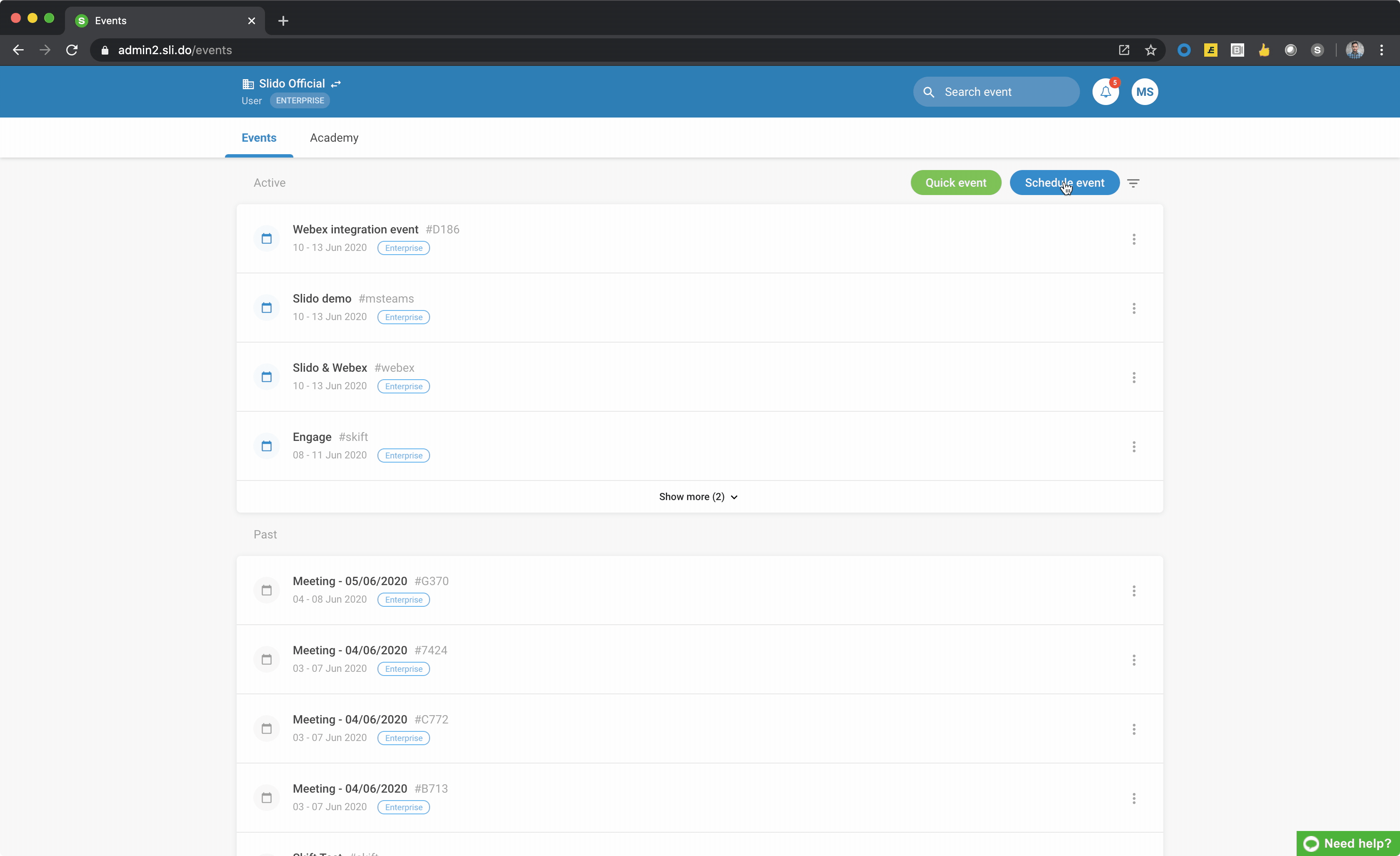 Add Slido to your Cisco Webex Meeting
Once you start your Webex meeting as a host:
In the top menu bar, go to Share and select Share Multimedia
Insert your Slido event link
Slido Participant mode will appear in the right sidebar. Once your participants join the call, they will be able to interact with Slido and ask questions or vote in polls and quizzes directly from their Cisco Webex screen.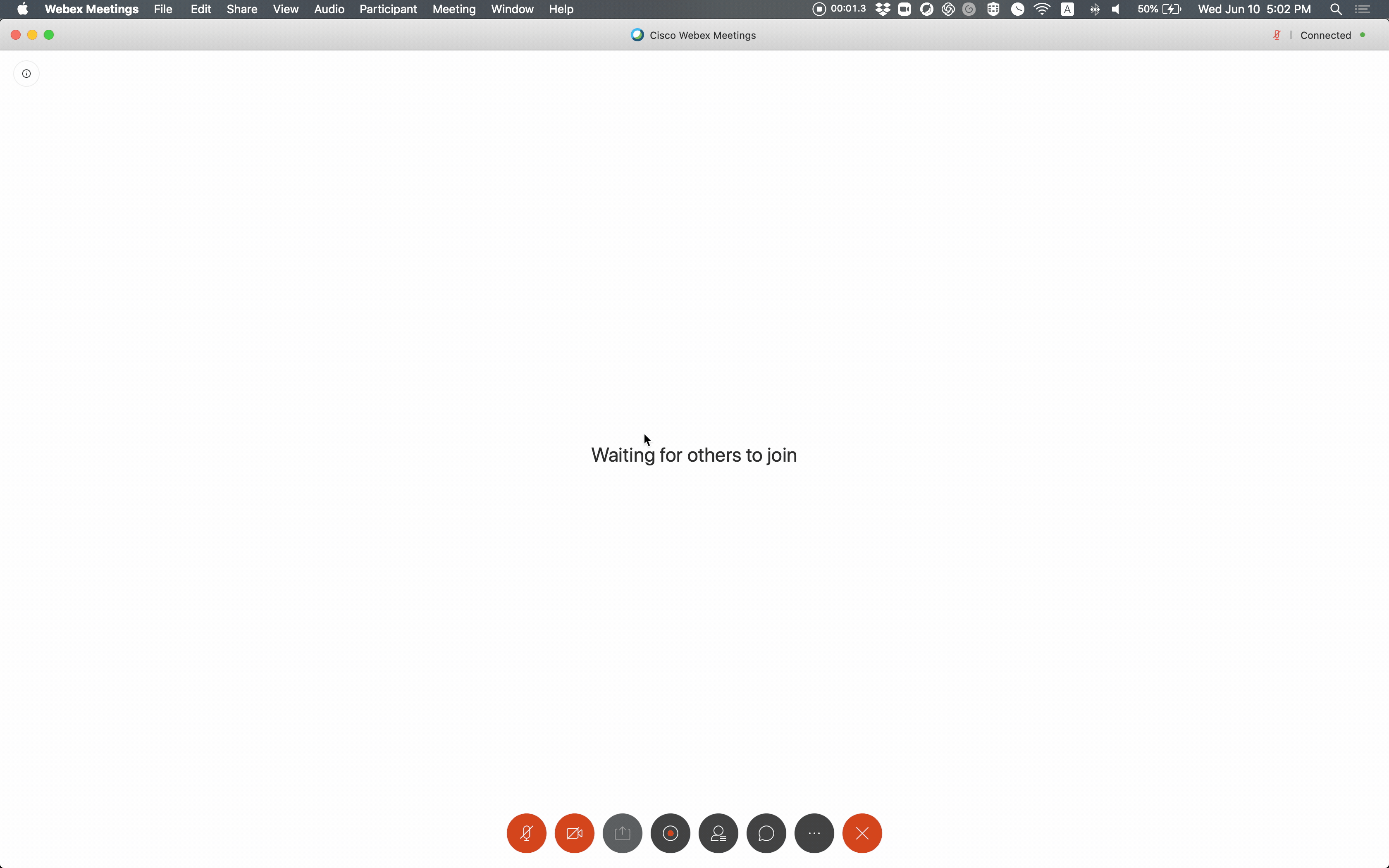 💡 If you are the meeting host and use a Windows computer, the sidebar doesn't display Slido. To test the integration, you can join the call as a participant. For macOs devices, you can use Slido directly on your meeting screen.
Useful information and tips:

Basic requirements for adding Slido into the Cisco Webex Meeting or Cisco Webex Event:
- You need to be a host
- You need to have a desktop Cisco Webex Meetings or Events app to be able to "Share Multimedia"

Close and re-open the Slido sidebar in Cisco Webex screen
If your participants close the sidebar with Slido participant mode, they can re-open it anytime from the three-dot menu at the bottom - Multimedia viewer.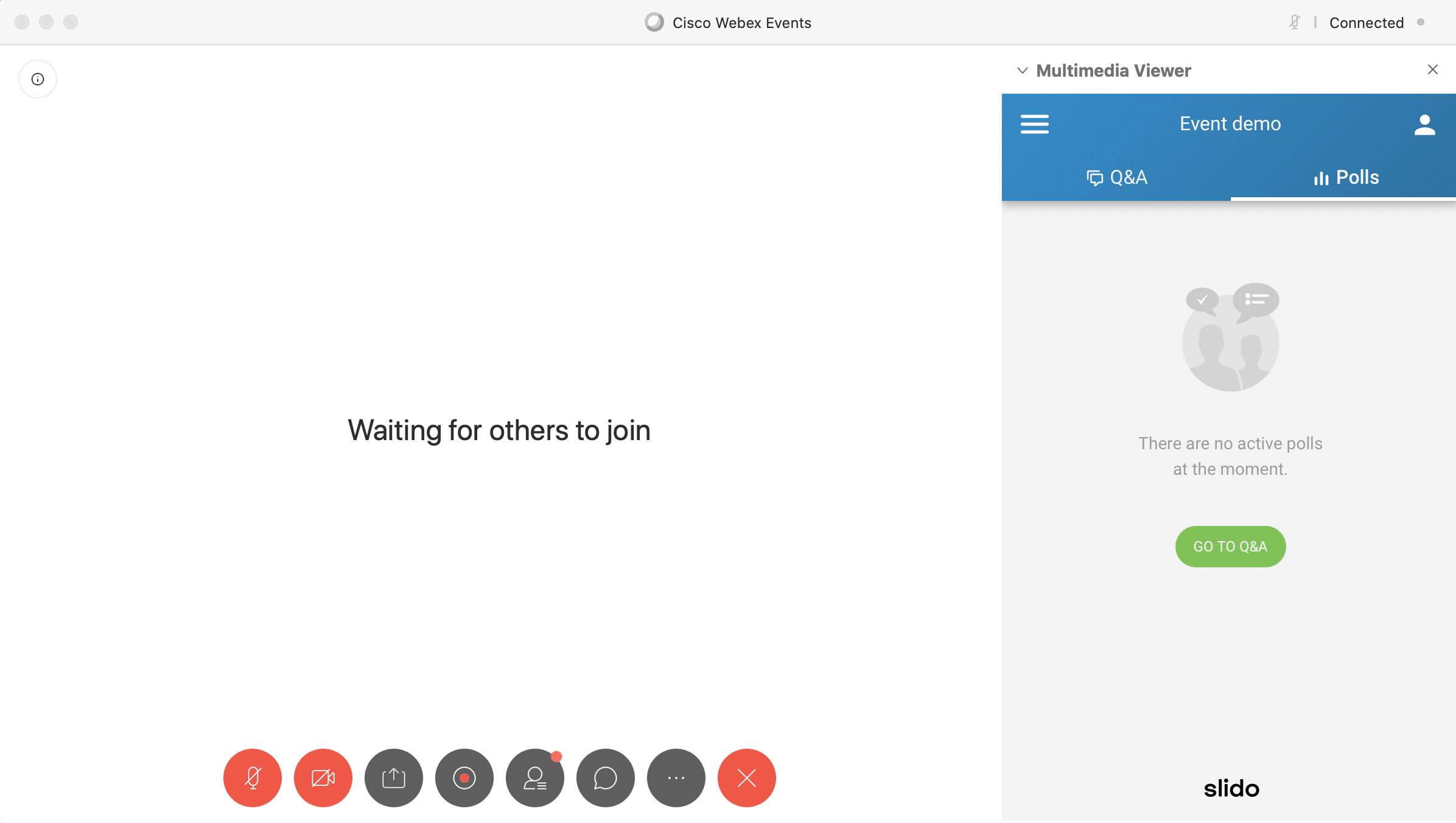 Curious about more?