You can bring live polls and questions directly to your PowerPoint presentation by downloading an app from our website.
PowerPoint integration is currently in beta version and available for EDU plans only. Currently it works on Windows 7, 8, 8.1, and 10, with the minimum version of Microsoft PowerPoint 2010.
⭐ This feature is currently in Beta.
💡 Available in Teacher, Department, and Institution plans.


In this article:
Download and installation
Install it on your comptuer
Launch it and look for a green Slido badge in PowerPoint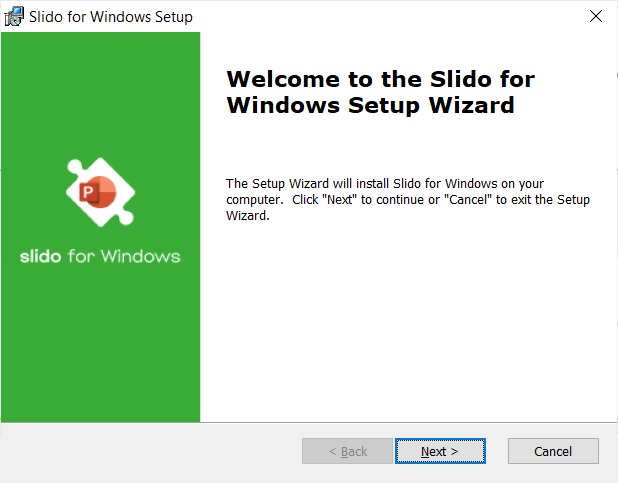 Add live polls, quizzes, and Q&A to your presentation
Now open your PowerPoint presentation and you'll see a Slido badge appear in the corner of your screen. Click on it and log in with your Slido account.
To add a live poll, select it from the menu, type your questions, and add options. You can also add your Q&A slide that will display the top questions live on the screen.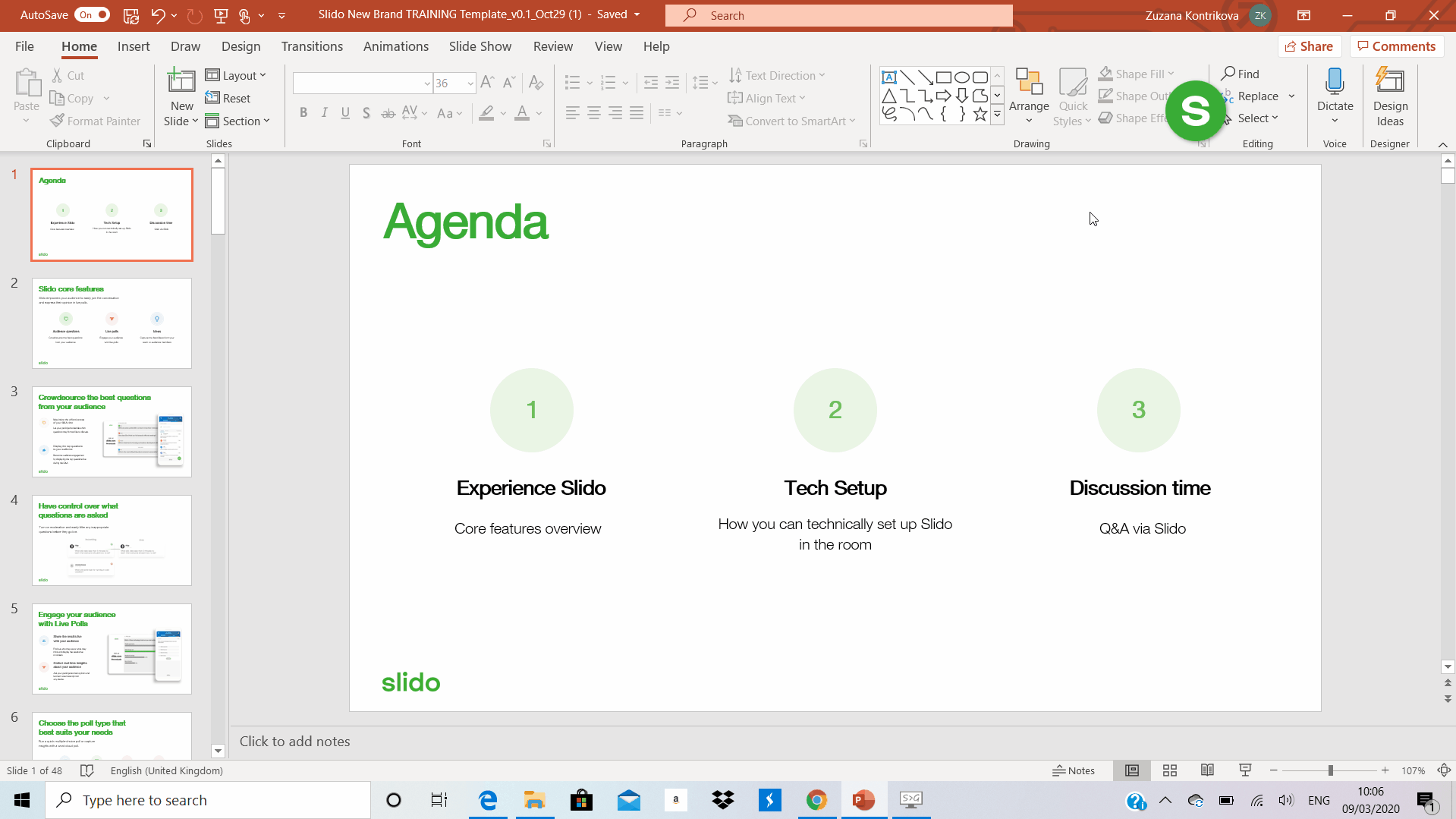 ​​​​​​
⭐ After you save your poll question, you can set your results to appear on click, to appear immediately, or to hide them completely from your audience.

Start presenting
Once you've finished your slides and you're ready to go, start presenting by clicking "Present with Slido" or by any other button that you're used to in PowerPoint. The screen with the results will appear automatically once you get to the right slide and your audience will be able to vote in real-time.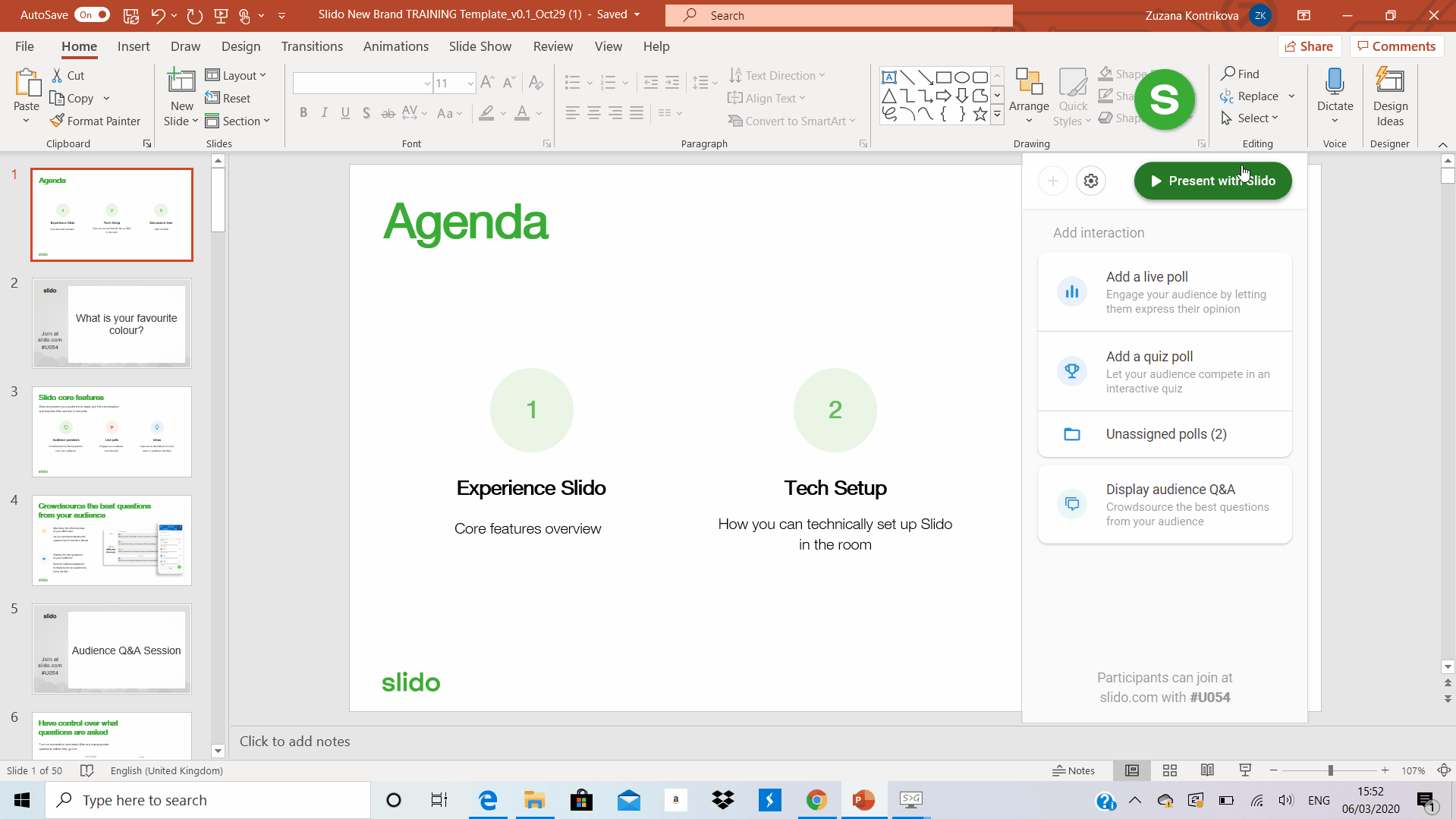 🖥 Always share your entire screen when using Zoom or Microsoft Teams during virtual meetings instead of the PowerPoint window. To do so, select "Desktop". 🖥
Ask your audience to join
Ask your audience to join by going to Slido.com and entering your code on their mobile device or via desktop. They will be able to vote in polls and participate in the Q&A. Alternatively, you can send out an event link.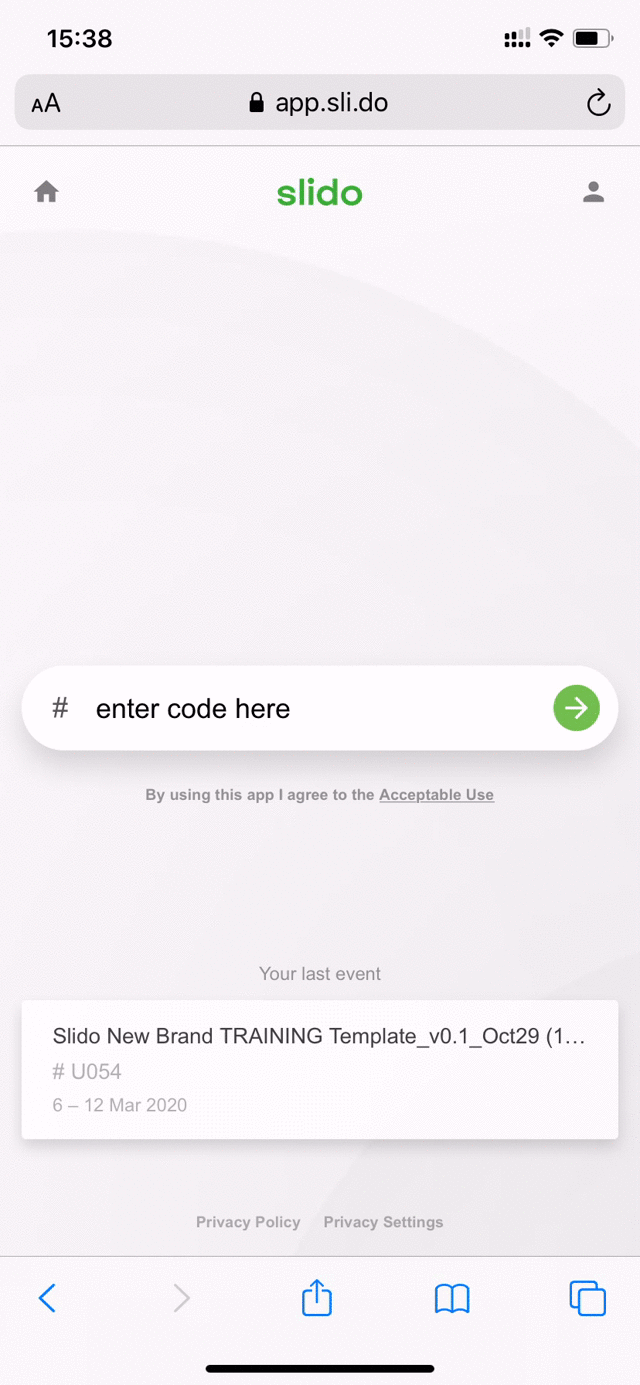 .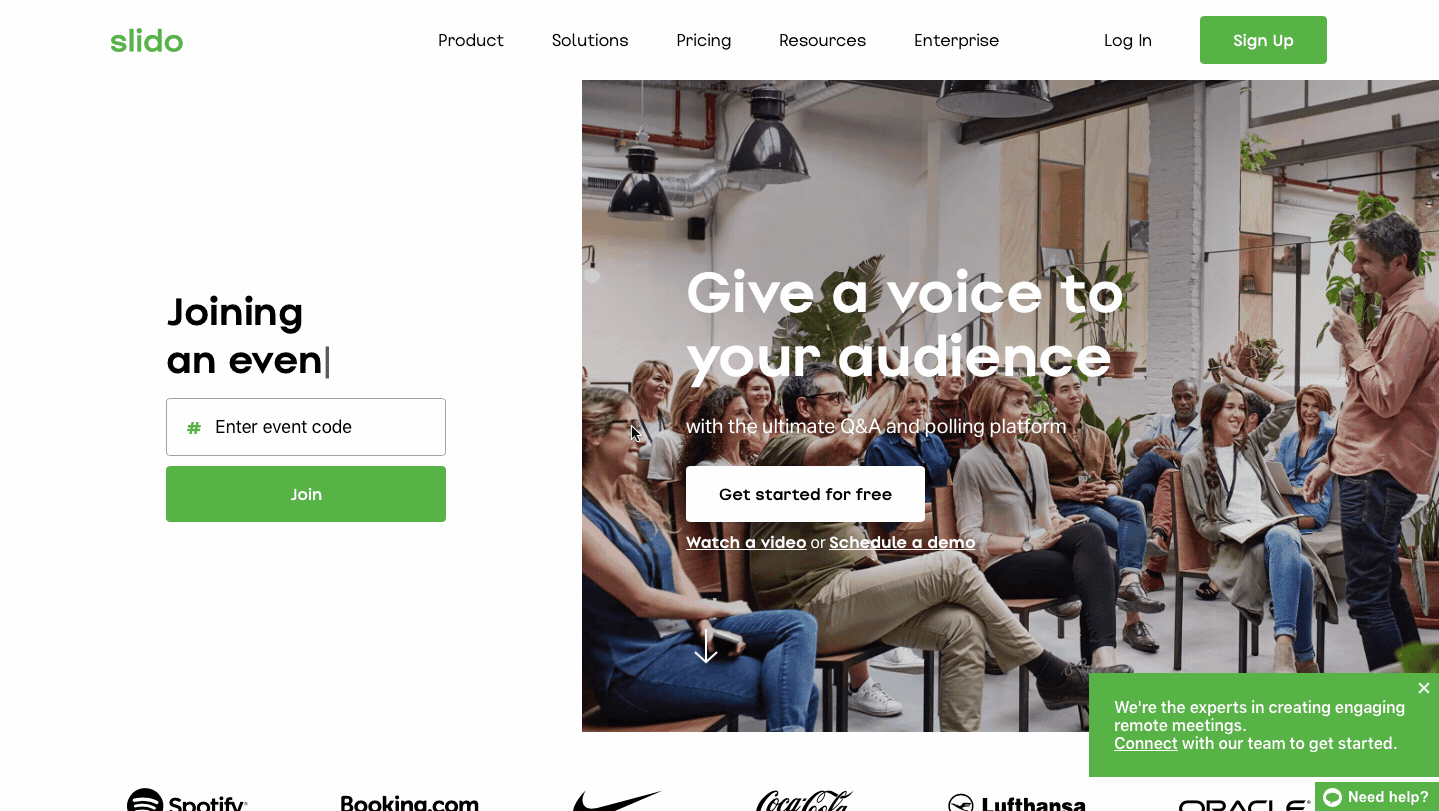 To test your presentation with Slido for your remote session, take a look at this article.
Useful tips:
Slido for PowerPoint works on Windows only.
Any computer you're presenting from needs to also run the Slido for PowerPoint app.
Make sure you're logged in to Slido in the Powerpoint sidebar before presenting.
Use your keyboard or a clicker to move to the next slide.
Current limitations
Slido for PowerPoint Beta is still in development. Read more about minimum requirements, limitations, and unsupported Slido features:

Minimum requirements
If you wish to use our PowerPoint integration, your computer has to meet the following minimum requirements.
Microsoft PowerPoint 2010
Windows 7 or later
.NET Framework 4.6.2

Limitations
Here's a list of limitations to keep in mind when using Slido for PowerPoint:
Screen sharing - When using Zoom or other video-conferencing services, always share your entire desktop with the audience. Window or application sharing is not currently supported so live results or questions would not be visible to your participants.

Presenter view in PowerPoint - The navigation buttons in Presenter mode are not supported when displaying poll results. Use your keyboard or a clicker to advance the slides and poll questions.

Single Sign On authentication - SSO is currently not fully supported. It works only if Slido for PowerPoint redirects you to a new tab in your browser which depends on your system settings.

PowerPoint Online and Viewer - The online and viewer version of PowerPoint are not currently supported.

Multiple presentations - Connecting a Slido session or multiple sessions across different slide decks might not always function properly.

Switching sessions - Switching to a different session within PowerPoint might require a restart of the app

Unsupported Slido features
Some of the Slido features that can't be used with our PowerPoint integration:
Ideas - Slido Ideas are currently not supported by Slido for PowerPoint
Multiple rooms - Multiple rooms feature is not supported by Slido for PowerPoint
Curious about more?